Bonny Prince Charlie saw Scotland's isle of Skye on the run. He was fleeing government troops after his Highland rebellion ended disastrously at the 18th century Battle of Culloden.
My visit was hurried, too, although due to nothing more exciting than a tight schedule — no redcoats on my tail.
Luckily, even a short stay is long enough to glimpse why the Misty Isle of Skye is one of Scotland's most popular tourist attractions.
Rain or shine, most likely in the same day, Skye is a stunner — from the stark grandeur of the Black Cuillin, the jagged mountain range looming over the island, to the cheerfully pastel houses of Portree harbour.
You can take in the views by driving Skye's winding roads, get out for a shoreline amble or, if you've got the skills, go mountaineering. Guides can be hired for more challenging itineraries.
Recommended spots include the Trotternish ridge, known for rock formations like the Old Man of Storr and the Quiraing pinnacles. Another must-see is the Fairy Pools, a series of crystal clear and flowing pools on the River Brittle.
You can't go far in Scotland without finding a castle, and Skye's Dunvegan Castle is billed as the oldest continuously inhabited castle in Scotland, home to the chiefs of Clan MacLeod for eight centuries. It's open daily from March to October.
For more island history visit the Skye Museum of Island Life in Kilmuir, which features a recreation of a Highland village.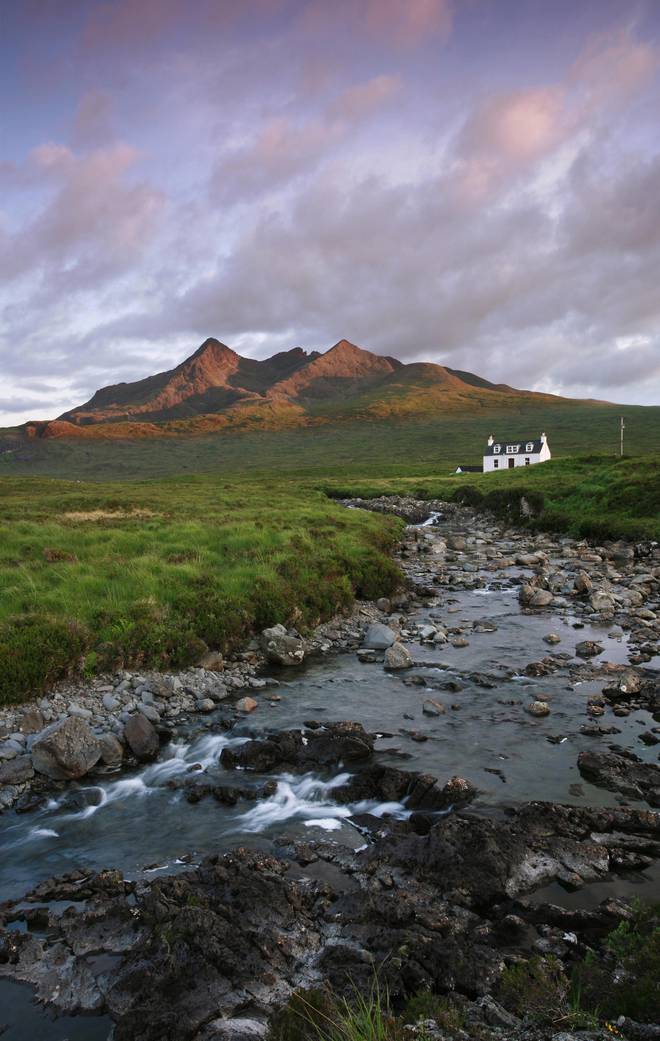 Skye is also the perfect place to indulge in some Scottish cuisine -which doesn't just extend to broth and haggis.
Skye boasts a variety of dining choices, including the Michelin-starred Kinloch Lodge and The Three Chimneys, which lost its Michelin star after a change in chefs in 2015 but continues to put out excellent food.
If you're there for lunch, look for the Crispy Croft Egg starter, a perfect mix of rich, dense egg and crisp crust.
On the drinks side, Skye has one whisky distillery, Talisker in Carbost. And it's the home of another Scots libation, Drambuie, now made in Glasgow but first developed and served at Skye's Broadford Hotel in the 1870s.
The liqueur, a blend of aged scotch, spices, heather honey and herbs, is said to be based on a recipe of the bonny prince himself, who gave islanders the secret to his private elixir in gratitude for their help.
- AAP