Summer and winter holidays tend to be the ones travellers crave most. Images of hot sun beating down on golden beaches or a fresh dump of powder just waiting to be snowboarded over are rather appealing when you're stuck at your desk, but spare a thought for the oft-overlooked autumn holiday, now showing its colourful hand in the northern hemisphere.
Granted, the weather might be a little cool, but travellers can enjoy smaller crowds in the big cities, milder weather, and of course, the beautiful colours of autumn foliage.
Here are five of the best places in the USA to visit over the next few months:
New York State
After visiting the Big Apple, why not check out the rest of what New York State has to offer? Lake Placid is famed for its surrounding autumn colours, with red and silver maples, birch, aspen oaks, and beech trees stretching out around the lake. After Lake Placid, take a tour of the beautiful Hudson Valley where you can view the beautiful countryside mansions of the Roosevelt and Vanderbilt families. The best time to see the transitioning colours of this region is early to mid-October.


New England
New England's autumn foliage is legendary. Across the region, leaves turn from green to gold and scarlet, purple and orange. The show is spectacular, and best of all, it's free! The scenery is best explored on a road trip. Start by exploring the city of Boston, head to the vineyards of Rhode Island, and see the stunning fall panorama from the summit of New Hampshire's Cannon Mountain. End your journey with a clam chowder in Portland, Maine.
Mammoth Lakes
One of California's best-kept secrets, Mammoth Lakes in autumn is big, bright and beautiful where the Eastern Sierra gets painted gold, crimson and orange. Travellers can find beautiful surprises around every corner, whether hiking, horseback riding, mountain biking or floating on a lake waiting for a bite. During Outside on the Eastside — from Labor Day Weekend until the first snow — there are plenty of activities and festivals celebrating this time of transitional beauty during the warm days and cool nights.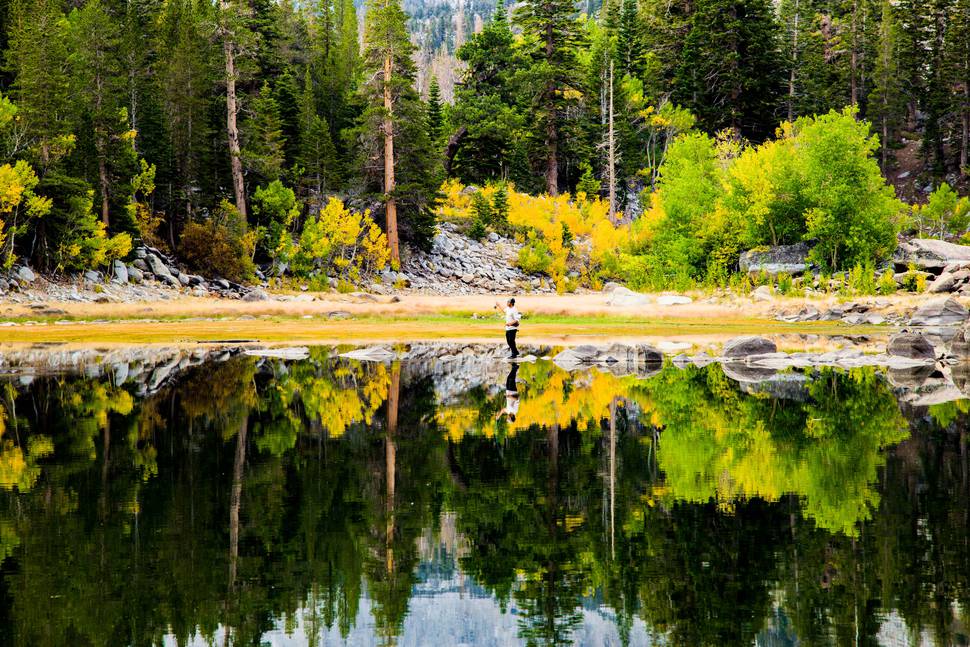 San Francisco
While the rest of California sweats through the summer, San Francisco's summer months are actually quite mild in temperature, due to the infamous fog that rolls in each year. Strangely enough, the autumn months of September to November actually bring warmer temperatures — and fewer crowds. Enjoy spectacular, clear views of the Golden Gate Bridge and the city from your hike up to Twin Peaks.
Las Vegas
September and October are still warm in Las Vegas, but without the oppressive summer heat. There's still time to hit the pool parties in September, and the Hard Rock continues its schedule through all of September into the first days of October. Mandalay Bay's Moorea Beach Club also keeps the party going throughout September.
CHECKLIST
Further information:
See
.
- nzherald.co.nz