Celebrate International Lighthouse Weekend at one of these beautiful beacons of light around the world.
In case you weren't aware, this weekend is International Lighthouse Weekend.
To celebrate these iconic emblems of sea travel, we've put the spotlight on a variety of breathtaking lighthouses available to rent on Airbnb.
Keep a close eye on those beautiful coastlines and check out the listings below:
Point Arena Lighthouse Assistant Keeper's House, United States - $396/night
The Assistant Keeper's House at Point Arena Lighthouse offers you unparalleled views of California's rugged North Coast. Relax and unwind by the wood burning fireplace and indulge in a complimentary bottle of Husch wines. Guests can also take advantage of unlimited tours of the Lighthouse Museum and Tower where you can take in the incredible view.
Beautiful Lighthouse Verudica, Croatia - $336/night
This charming villa is a renovated lighthouse situated close to a rocky beach in Pula, Croatia. With fantastic sea views and a private beach entrance, this lighthouse listing accommodates for six people and includes an outside BBQ area decked out with day beds overlooking the sea.
Lighthouse in Hvar, Croatia - $463/night
The lighthouse in Hvar, Croatia, is an ideal place for those who enjoy beautiful nature, clean water and a peaceful retreat away from the stress and crowds. Surrounded by the sea and situated on a low rocky coast, the resort house consists of four rooms and eight real beds, with a modern kitchen where you can cook yourself or pay for a professional chef to cook for you.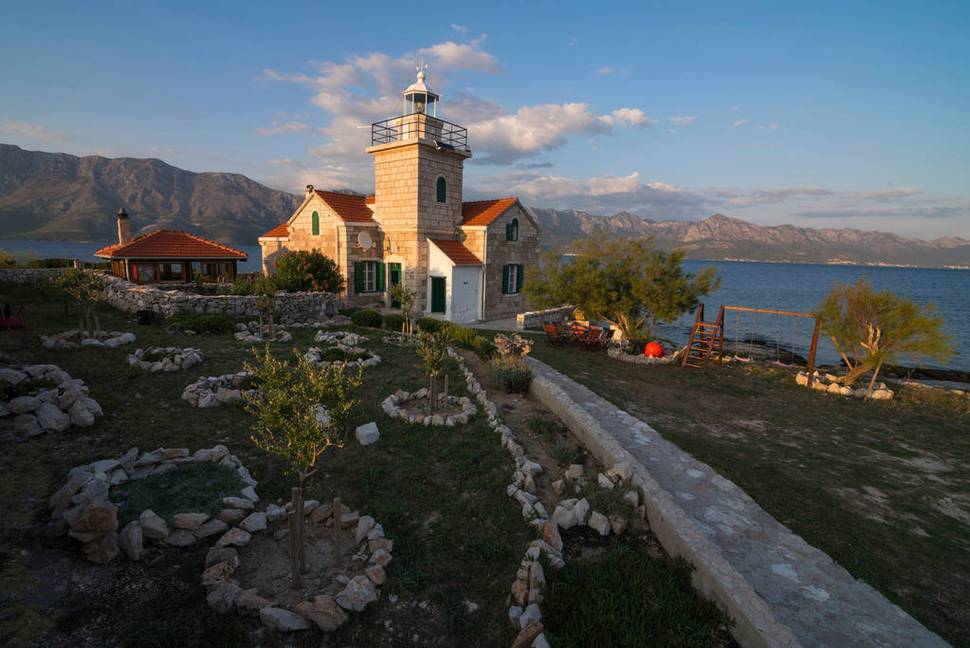 The Sugarloaf Point Lighthouse, Australia - $410/night
Situated in charming Seal Rocks in New South Wales, this beautifully restored heritage-listed lighthouse keeper's cottage offers architectural excellence. Stay here and discover nature trails, swimming, surfing, snorkelling, and diving - all in pristine waters and an unspoilt environment.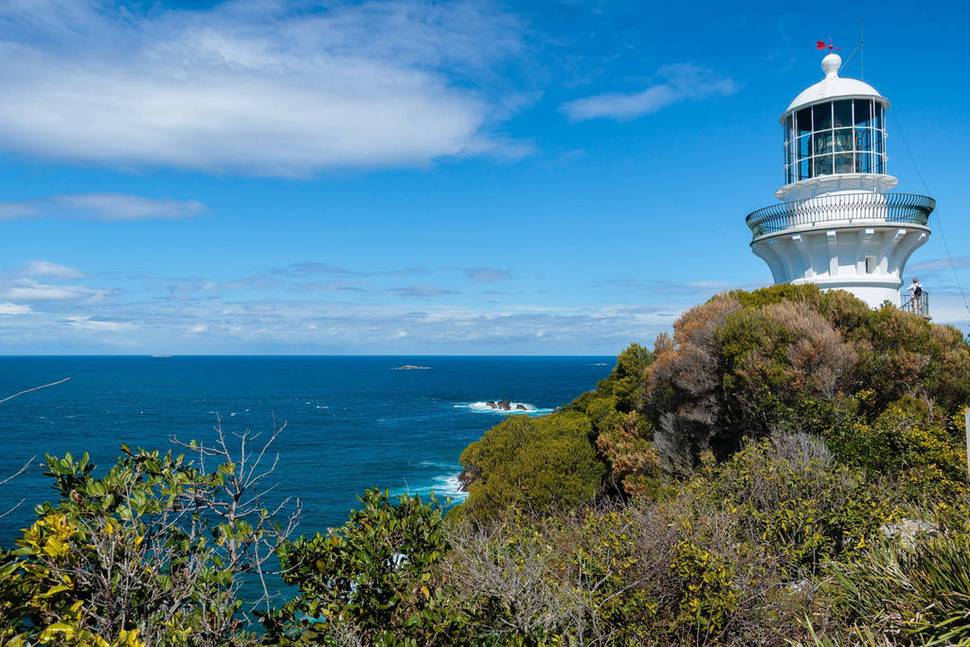 The Faro I Light House, Farallon Dillon, Ecudaor - $121/night
Located in Ballenita, Ecuador, the Faro I Lighthouse accommodates two people in a private room with a private bathroom. Sleeping here is a unique experience, as one overlooks the Pacific Coast, watching humpback whales and their calves.
The Lighthouse - Grand Marais, United States - $140/night
This lighthouse overlooks the town and harbour of Grand Marais in Maine. Situated in the heart of the town, the listing offers a modern take on the traditional lighthouse with fantastic views of the town's striking lake.
Wings Neck Lighthouse, United States - $715/night
Historic, unique and charming, with all of the conveniences that make a great holiday, the Wings Neck Lighthouse in Pocasset, USA, offers a 360 degrees view of the beautiful Atlantic Ocean. Pack your camera and be inspired by its natural surroundings.
Beachfront Lighthouse Marlera, Croatia - $399/night
This secluded lighthouse in Croatia was built in 1882 and is ideal for those seeking a romantic and luxurious getaway, with privacy and sea views. Spend the day scuba diving in front of the lighthouse in search of an old sunken ship, before watching the sunrise cast its spell across the sky.
Lighthouse Crna Punta, Croatia - $448/night
Lighthouse Crna Punta is an ideal spot to get away from it all and enjoy the sea and nature around you. Situated only 10 metres from the water and decked out with a huge terrace directly above the sea, the lighthouse also includes a lounge area and a BBQ area, as well as a private beach with sunbeds.