The developers of a hot tub complex which will form part of a Rotorua tourism hub centred around mountain biking are remaining tight-lipped on its opening date.
But Eric Kolver can say it will be a couple of months away.
Kolver, the director of Secret Spot Ltd which is co-developing the hot tub complex, said a lot would be happening in the next month.
The complex was announced in May 2016 as part of a massive upgrade to Rotorua's mountain biking hub at Waipa Valley.
It included renovations to the carpark, a health and wellbeing complex with hot tubs, alongside bike-hiring services, retail and hospitality which would create a tourism hub.
Construction of the complex began in July 2017.
Kolver said the main building and reception of the hot tub complex was built and the cladding would go on shortly. The building is not far from the main carpark at Waipa.
"Externally it should be done in the next few weeks. We're in the process of building all the boardwalks and next week we're about to start with pipes and pumps.
"We have not got an opening date at this stage. We're doing what we need to do and we're a couple months away."
Red Stag Investments announced the plans to turn the area into a tourism hub and is co-developing the site.
The company's managing director, Jason Cordes, said the hot tub complex was part of a bigger picture.
He said it was important the development occurred in parallel with establishing more infrastructure such as a bypass which was almost finished.
The bypass will move logging trucks off the section of Waipa Mill Rd that has high recreational traffic use. The old road will have more car parking added to it.
Cordes said it was exciting to see the project coming together.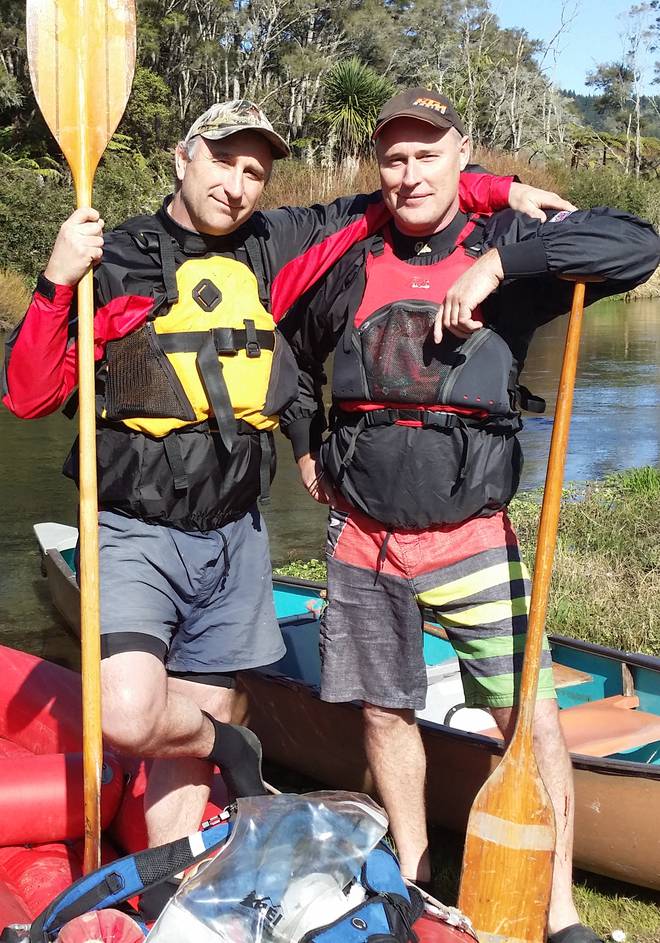 "It's exceptionally positive but this is the first phase. It's about building it up and how we can move it forward."
Previous plans included accommodation and Cordes said that was still on the cards.
"We do aspire to have accommodation. There's a shortage of beds in Rotorua and we see this point of difference as it's piggy-backing on mountain biking."
Cordes said the next phases of developing the tourism hub were to be confirmed depending on feedback.
Rotorua deputy mayor Dave Donaldson said the development at Waipa Valley was shaping up, though it had dragged on because of the weather.
"I think it's going to be a great asset for Rotorua. It's already proving extremely popular as a destination for not just mountain bikers but for forest recreation and as a meeting place," Donaldson said.
He said the council was creating the bypass to divert heavy traffic and increase parking.
The Rotorua BMX Club is also creating a new track on council land on the corner of State Highway 5 and Waipa Mill Rd.
Rotorua Lakes Council's 10-year revitalisation plan allows for $1.08 million to be spent on the area in the decade from 2016.