Two Napier Boys' High School students have been named the East Coast FMG Junior Young Farmers of the Year.
Finn Beamish, 17, and Matthew Halford, 17, won the hotly contested regional final in Dannevirke for the second year in a row yesterday.
"We're stoked. We're pretty excited that we will get to compete at the grand final again," said Beamish.
"My favourite module was getting to drive the New Holland tractor fitted with auto-steer technology."
Almost 72 high school students from across the East Coast worked in pairs to tackle a range of challenges at Pukemiro Station.
The modules tested the students' practical and theoretical skills, and included a quiz hosted by Te Radar.
Beamish hopes to secure a coveted two-year cadetship at Smedley Station next year.
"I'm looking forward to attending the open day in early June. It would be an amazing opportunity if I got accepted there," he said.
Beamish is from a sheep and beef farm in Ongaonga and is a border at Napier Boys' High School.
His schoolmates Guy von Dadelszen, 15, and Macabe King, 15 took out second place.
"Hopefully competing at home will give us an advantage. We're really looking forward to it," said King.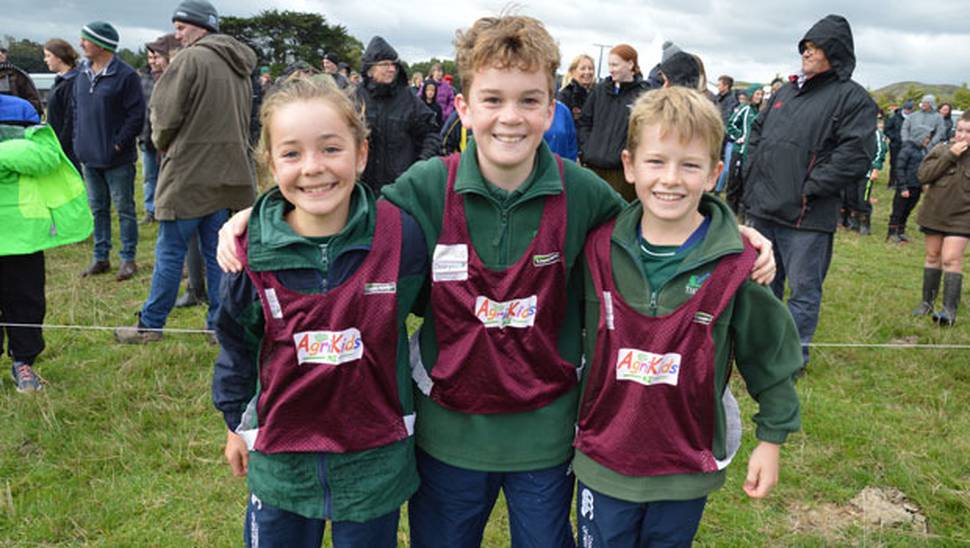 Both teams will represent the East Coast in the FMG Junior Young Farmer of the Year  Grand Final in Hawke's Bay.
"We're feeling pretty confident heading into the grand final. It's great that we know what to expect this time around," said Von Dadelszen.
Von Dadelszen and King also competed in last year's national final in Invercargill.
Abby Strang, 11, Stuart Addis, 12, and Chalkie Williams, 10, from Tikokino School won the fiercely-contested AgriKidsNZ contest.
That regional final saw 144 students, working in teams of three, take on a series of fun modules.
They included fitting tyres to a Honda quad bike, assembling a Hansen water system, a WorkSafe hazards challenge and correctly identifying different breeds of sheep and cattle.
Ben Gray, Sam Lawson and Rose Beamish, from Ongaonga School, placed second.
Harrison Brown, Sheldon Brown and Harry Bourke from Pahiatua School were third.
All three teams have qualified for the AgriKidsNZ Grand Final in Hawke's Bay.
Both national finals will take place alongside the prestigious FMG Young Farmer of the Year Grand Final in July.
The FMG Junior Young Farmer of the Year competition was formerly known as TeenAg.
Both events are a key part of the work being done by NZ Young Farmers to attract students into the agri-food sector.

East Coast regional final results:
FMG Junior Young Farmer of the Year
1st Finn Beamish and Matthew Halford. Napier Boys' High School
2nd Guy von Dadelszen and Macabe King. Napier Boys' High School
3rd Isabel Greville and Kaylee Hutchinson. Woodford House
AgriKidsNZ
1st Abby Strang, Stuart Addis, and Chalkie Williams. Tikokino School
2nd Ben Gray, Sam Lawson and Rose Beamish. Ongaonga School
3rd Harrison Brown, Sheldon Brown and Harry Bourke. Pahiatua School