Southland has suffered a plunge in regional economic confidence, but many of the indicators for its crucial primary sector remain in positive territory.
Westpac's recently released quarterly regional roundup said activity levels had "flatlined" for the most recent quarter to June, having picked up sharply the previous quarter, Westpac's industry economist Paul Clark said.
Mr Clark was bullish on dairy, lamb and beef production, the forestry sector's strong performance and Invercargill's $200 million inner city development.
Read more: Strong Port Otago delivers $9m dividend
China-controlled Mataura Valley Milk starts production
However, he said the Mycoplasma bovis cattle disease, effects of country-wide free fees on the Southern Institute of Technology (SIT) and uncertainty over the effects of the policies of the Labour-led Government may have undermined confidence.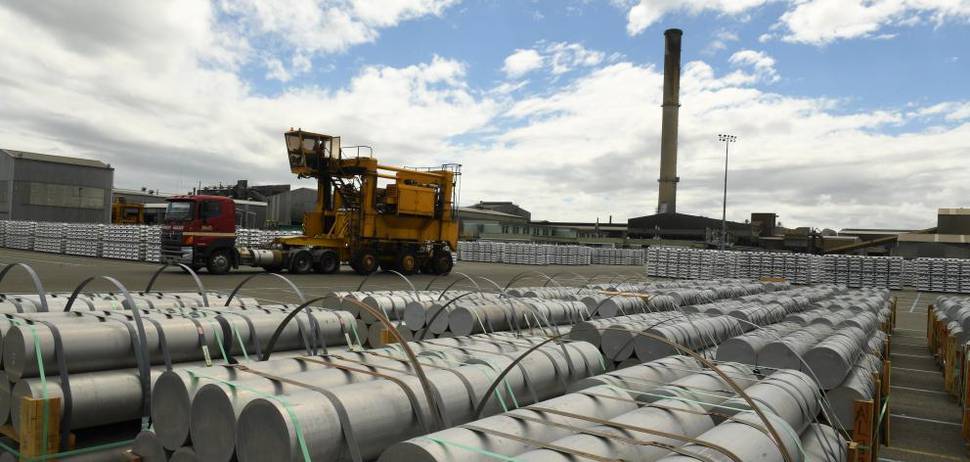 "This may go some way to explaining why confidence in this region, so heavily dependent on the agricultural sector, has dropped sharply," Mr Clark said.
Nationally for the past two months, business confidence levels from surveys have become the bane of the Government because its proposed policy changes could have wide-ranging effects for both businesses and farmers.
As with neighbour Otago, Southland's housing market had "slowed dramatically" from an 11.1% house price gain in the first quarter to 4.9% for the latest quarter, Mr Clark said.
"That said, price differentials with other regions remain a positive factor underpinning prices in what is New Zealand's most affordable region," Mr Clark said.
First-quarter house sales were 519 followed by latest quarter 495; both above the five-year average of 484 per quarter.
While slow house price growth contributed to decline in residential building, non-residential building activity was boosted by the building of a hotel in Invercargill, which in turn would cater to increasing numbers of tourists.
Mr Clark said, as with Otago, household spending in Southland was likely to decline, reflecting the slowing in house price gains.
The five-year average of regional economic confidence was 21.2 points. In the quarter to March it stood at 33.3, but subsequently plunged to 13 points, for the quarter to June.
He said production of dairy, lamb and beef was "back on track" after widespread drought earlier in the year, and the forestry sector continued to "perform strongly".
Elevated commodity prices had been underpinned by the weakness recently in the New Zealand dollar.
Late last month, South Port at Bluff reported record cargo volumes across its wharves. Bulk cargo growth was strong and logs and woodchips exports hit onemillion tonnes for the first time. Because of the dry summer, stock food imports increased almost 90%.
Mr Clark said Government policy affecting "key areas" of the regional economy, including housing, agriculture and education, might also be sapping confidence.
He noted SIT had for many years offered free fees to students, so the nationwide introduction could reduce southern student numbers.
Offsetting that would be Government payments to students, superannuitants and social welfare payments to low-income families.
Against businesses confidence decline, Mr Clark said they appeared to be "quite upbeat" in a recent Venture Southland survey. Companies were hiring more people, which reflected Southland's low unemployment rate, the lowest in the country.
The Venture Southland survey, taken over April-May and released in late June, found 74% of businesses were positive about Southland's economy and business environment, and 84% were positive about their own business.
Similar to 2017, business performance in sales remained strong and 91% of businesses experienced either steady or increased sales, an 11% increase from 2016.
However, the survey also highlighted the recruitment and retention of staff continued to be a significant issue for businesses and 50% of them had challenges recruiting the right staff.
In May, Rio Tinto-owned Tiwai aluminum smelter at Bluff announced it would reopen a fourth potline — closed more than six years ago — after metal prices and a new fixed power contract with Meridian Energy.
That meant more than 30 new jobs, boosting overall numbers to 860, and a 9% lift in overall aluminium production, equivalent to an extra 31,000 tonnes a year.
Mr Clark said that, too, would boost economic activity in the region.
In his agricultural outlook, Mr Clark said beef and lamb exports should support economic activity in Southland, with the weaker dollar was likely to offset an expected softening in commodity prices.
He believed the dairy payout this season would remain at around $6.50 per kilogram of milk solids, which would be cash-flow positive for most dairy farmers.
simon.hartley@odt.co.nz