Utilising a dog's high-powered nose will help find missing people in Northland faster.
Moai, an enthusiastic three-year-old labrador-blue heeler cross, together with handler Melonie Cheseldine have become a qualified Operational Wilderness Team.
The duo are with LandSAR Northland, a volunteer search and rescue squad that provides specialist cliff face rescue and cave rescue teams who cover all of Northland, from Kaiwaka in the south to North Cape.
Moai is the first dog to join LandSAR Northland having passed the final tests in the central North Island in May.
Since being operational the duo have been called to one job but the elderly woman suffering from Alzheimer's was fortunately found before the canine team reached the start point for the search.
Moai, named after the monolithic human figures carved by the Rapa Nui people on Easter Island in eastern Polynesia, is trained to follow scent where a person has walked.
Cheseldine said using a dog enabled searchers to cover a greater area and more quickly. And the canine duos were also able to search at night.
Moai was trained to sit and bark once she had located the missing person.
And she definitely has a good set of canine lungs.
A dog trained in such a way was excellent for finding people who could be non-responsive in certain situations such as very young children who typically would not call back to a stranger's voice, dementia sufferers, autistic children or unconscious people.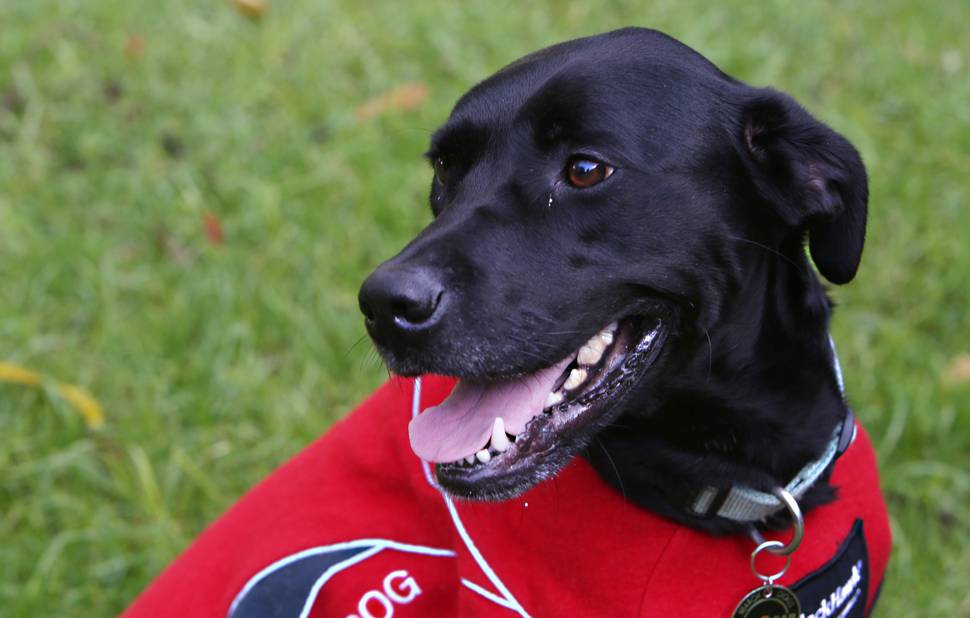 "When you consider how small a person can be in a huge area of bush the dog can smell them because their sense of smell, sight and hearing are so much better than humans."
There are 12 wilderness search dogs and nine avalanche dogs working with search and rescue squads across New Zealand and over the course of a year the teams average more than 1000 hours on searches nationally.
"Northland police also have dogs trained in search and rescue but the more resources we have the better for the community when it comes to finding missing people and returning them home," Cheseldine said.
She chose Moai from a litter bred in Northland when she was just eight weeks old. Moai has a strong instinctive hunting drive and of course all her training is rewarded with playing with a toy.
While the duo have qualified, training must continue and involves up to 15 hours a week.
Glenn Hawke, chairman of the LandSAR Northland, said having a dog was another excellent search tool. With 33 years experience as a search and rescue volunteer Hawke said given Northland's terrain it would be an asset having Moai on the squad.
If you are interested in joining search and rescue go to www.landsar.org.nz/contact-us