Climbing spindleberry is an invasive climbing vine with suckering roots and sharp spines on its stems.
"There are only 10 known sites in the entire Tararua District, and although it is a tough plant to kill, it is possible for us to eradicate it from the district," Jack Keast, Horizons Regional Council Biosecurity Officer says.
If you think you may have this plant or have seen it in the Tararua, please ring Jack on 021 2277 100 to report it.
"From impenetrable thickets to smothered gardens and bush blocks and even a major weed of forestry trees, climbing spindleberry can be a monster. If left uncontrolled it becomes entrenched in a site and is very difficult to kill," says Jack.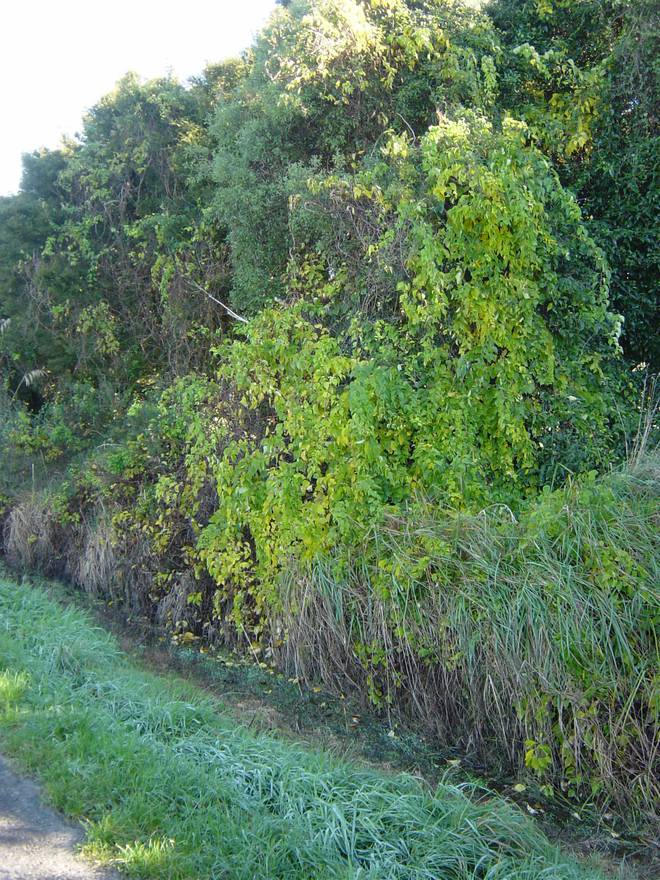 "However at this time of the year climbing spindleberry is very noticeable as its leaves turn a brilliant yellow before dropping off for winter. It is mainly spread by birds and mammals, as they love the yellow and red berries it produces."
"The seeds can last for up to five years, so it is important that we revisit sites to control seedlings that may have popped up, as well as any roots that may have sprouted." It is also easily dispersed by people, as garden trimmings can sprout easily if they are not disposed of correctly.
"This is a particularly nasty plant, and we want to find any new sites so we can deal to them before they get too entrenched," says Jack. It is classified as an eradication plant under Horizons' Regional Pest Management Plan.