Why have Australian farmers been stripping off for photos? It's all thanks to Ben Brooksby.
The Victorian farmer responsible for the social media sensation that is The Naked Farmer says it started out as a bit of a laugh.
Brooksby spoke to The Country about how it all began and how getting nude sparked an important conversation about farmers' mental health.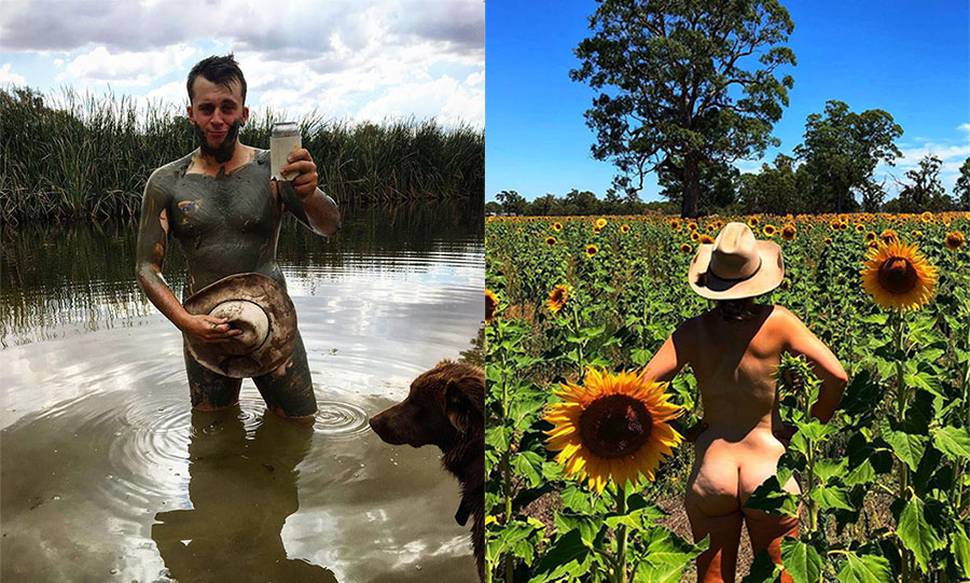 The Naked Farmer, which can be found on Facebook, Instagram, Twitter and its own website, came about when photographer Emma Cross of Emma Jane Industry came to Brooksby's farm in 2016 to take some agricultural photos of him on the header.
"She said, 'you know what, you should get up there,' so I got up and she goes 'Righto now take your kit off' - I thought gee whizz I don't know about this."
Brooksby got over his shyness and was inspired by his experience to post a naked photo on his personal Instagram page the following year. He had such a great response he set up The Naked Farmer on Instagram and the rest is history.
Brooksby is planning a trip around Australia in June and July where he hopes to find his followers, take their photos, "have a good yarn," and tell their stories for the 2019 calendar. The 2018 calendar has already sold out it was so popular.
Eventually he thought he could use his social media presence to create positive change in the farming community. Farmer mental health is a "huge, huge issue," says Brooksby who realised that with his growing social media fan base he had the power to help get a conversation started.
"I thought - I can use this for something good."
Brooksby thought using nudity to raise awareness of mental health was a good fit as you need confidence to talk about how you're feeling, just as you need confidence to get naked.