Jersey cows took centre stage during the Taranaki Purebred Jerseys 30th Annual Show last Wednesday.
Primped and primmed jersey cows lined up to be judged during the show which was held at the Stratford A&P Showgrounds and held by the Taranaki Purebred Jersey Association.
The cows were cleaned up and fed before being walked out into the show ring and judged by Australian judge Angela Parsons who is the first female judge to preside over the show since it started in 1989.
Linda Wood, of Lindale Farm at Pukekawa, showed two cows, six calves and three yearlings at the show — taking home a bunch of ribbons and trophies.
Linda was brought up on a farm, and says jersey cows had always been a part for life. She first showed jersey calves at Calf Club 48 years ago and is currently showing her cows most weekends all over the North Island. One of her cows, Lindale Luke Gift, has already won four jersey championships and two all breed championships this season.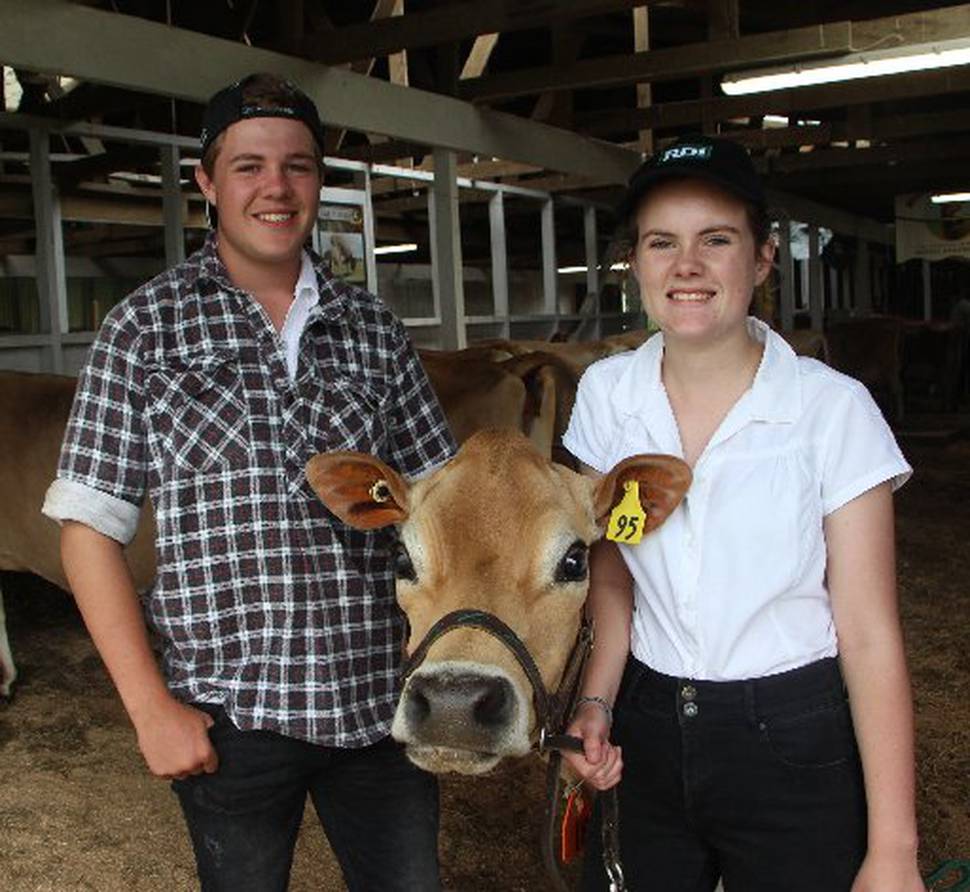 Showing jersey cows is a family affair for the Johnson family from the Hasty River Purebred Jersey Stud at Mangatoki. Nola and Dick Johnson were there with their son Graeme Johnson and grandchildren Ashleigh Stanners and Sam Johnson. The family had seven cows at the show and Ashleigh and Sam had been at the showgrounds since 6am helping prepare the cows for the big day.
Ashleigh — who attends Stratford High School — had the job of leading the cows out into the ring. "It's a different way to work with animals and an experience you wouldn't get if you lived in town. I really enjoy working with animals — it's a lot of fun."