If you are visiting the Taupo region over summer, why not give trout fishing a go. It's easy to get started, all you need is a Taupo Trout Fishery licence, an understanding of the fishery regulations and the right gear for the job.
Heaps of fishing opportunities are available covering a range of budgets, and the revised licence categories ensure you can find an option that fits with your plans.
"There are lots of ways for a novice angler to catch trout this summer."
Perhaps the easiest way to get started is to use one of the many commercial boat operators who offer organised fishing trips on the lake. They can provide a 24-hour fishing licence as well as all the tackle and advice you need to catch trout.
If you are feeling more adventurous and fancy learning a new skill, you could hire a fly fishing guide. Many are qualified to teach you how to fly fish, and will cover the fundamentals of fly casting before introducing you to the art of stalking trout. Spotting, casting and then hooking a wild trout in clear water can be a thrilling experience.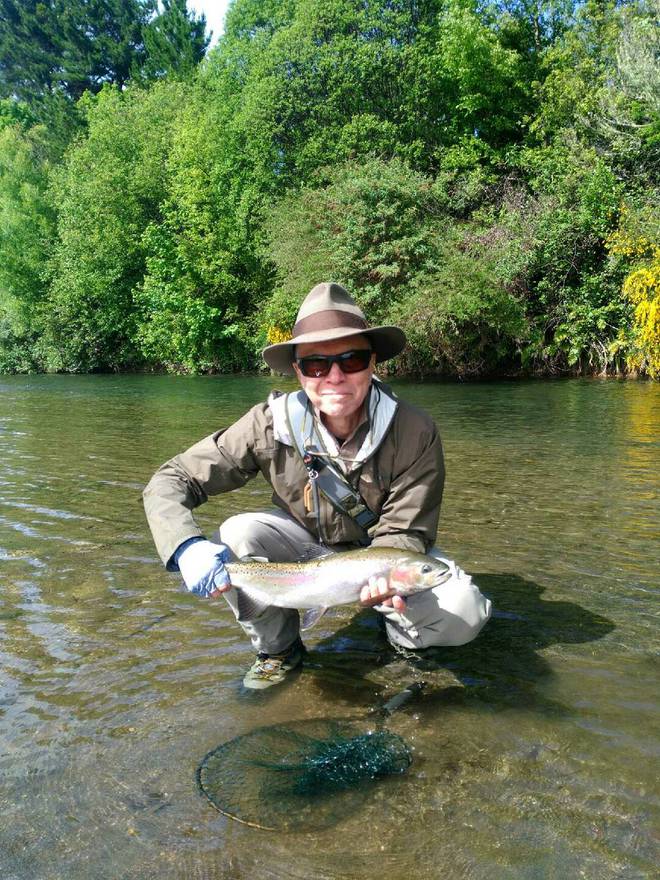 There are a range of options available if you prefer a more independent approach. You should start by getting some local advice, which is readily available from tackle shops. You will also need a Taupo Trout Fishery licence which can be easily purchased online at www.doc.govt.nz/fishinglicence.
Most tackle dealers have the facility to hire out equipment, so you can try spinning, fly fishing, jigging, or harling without having to buy all the gear.
Fly fishing on the numerous rivers and streams can be a great way to actively enjoy some of the region's wild places. River mouths provide an alternative approach for fly fishing, with the added incentive of a chance to connect with very large specimens after dark.
Once you move away from the river mouths spinning becomes an option, which works well when trout follow shoals of baitfish (smelt) into shallow water.
Fishing options increase if you have access to a boat, where methods such as jigging and harling work especially well.
Jigging involves dropping a small team of flies into deeper water while harling focuses on towing a fly behind a boat, often using leaded line to achieve the required depth.
Increasingly people are choosing to use a kayak for these methods, which represents a particularly cost effective and fun way to catch trout.
Over the festive break rangers from the DoC Fishery Management Team were out on boats meeting and talking to anglers. Reports suggest anglers have been catching plenty of trout with jigging proving to be the most popular method.
At some locations around Lake Taupo, anglers reported landing high numbers of recovering fish. This is a direct result of the highly successful spawning season just experienced.
For more information about the different methods of catching trout visit the Taupo Fishery website and click on 'How to Fish' — www.doc.govt.nz/fishtaupo.