A former Te Puke woman has gained fifth place in the national equestrian amateur riding series for eventing.
Georgia Bennett, 22, gained the placing on her mount Telestory, from points achieved in several competitions during the season. Georgia, who is managing a dry stock farm near Taupo, also came sixth with her other mount, Johnny Castle.
"But they only release the rankings down to fifth place," she said.
There was only two points between her two horses.
"I finished second in the One Star Open championship class at the National Three Day Event Championships on Johnny Castle in May," she said.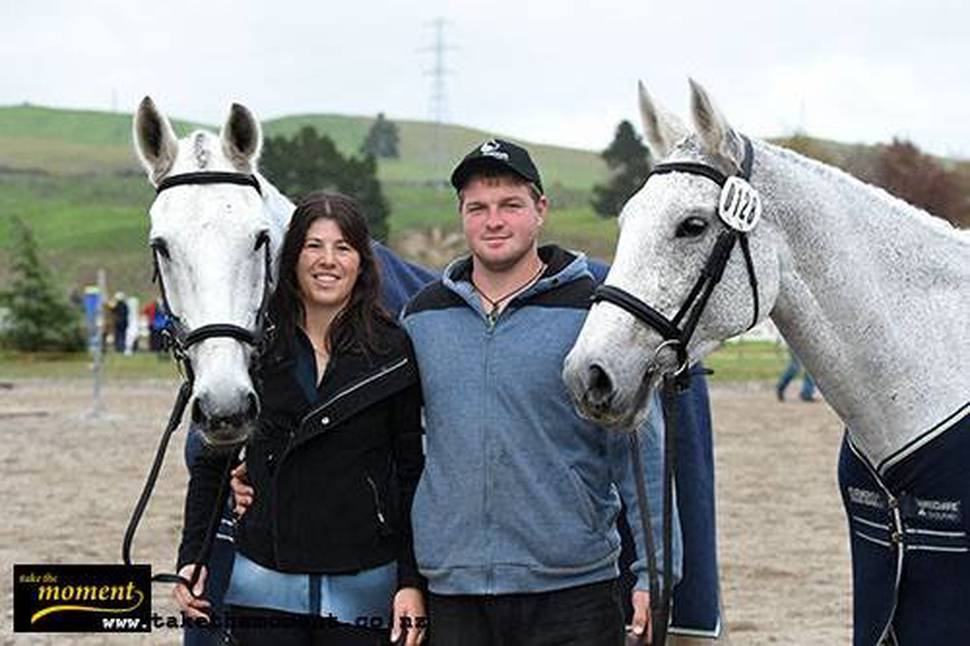 "It is our biggest event for the year."
She has four horses that keep her busy. Among them is a four-year-old thoroughbred from the race track. She is preparing it as a challenge to show that former race horses can make ideal competitors for eventing - which includes showjumping, dressage and cross-country disciplines.
Georgia also has a mare in foal to a bloodline ideal for eventing.
This graduate with a Bachelor of Agricultural Science enjoys farming cattle and sheep because she can run her horses there too.
The daughter of a Te Puke orchardist family - mother Jeanette and grandparents John and Lois Montgomery - much prefers stock work to orchard work.
Last September, she raised 2500 lambs from a neighbouring sheep milking farm at Taupo.
She also spent time helping out on the sheep milking operation to see what its all about.
Georgia says she hasn't made any decision about following that path.
"But sheep are easier to handle than cows - smaller and not so messy," she said.
She said a major benefit of eventing has been sponsorship from PEL Tru-Test, a New Zealand firm specialising in farm fencing and weighing systems.