The ill-feeling between two of tennis's leading women is only likely to deepen, after Caroline Wozniacki objected to the way that a doping offender - Maria Sharapova - has been given plum spots on Arthur Ashe Stadium for her first two matches at the US Open.
Fifth seed Wozniacki was originally shunted out to Court Five for her own second-round match last night, before a late shift moved her and her opponent Ekaterina Makarova to Court 17.
After losing the match 6-2, 6-7, 6-1, Wozniacki complained that Sharapova had been granted preferential treatment.
"Putting out a schedule where the No 5 is playing on Court Five, fifth match on after 11pm, I think that's unacceptable," Wozniacki said afterwards.

"And when you look on Centre Court - I understand completely the business side of things - but someone who comes back from a drugs sentence, performance-enhancing drugs, and all of a sudden gets to play every single match on Centre Court, I think that's a questionable thing to do."
Wednesday's schedule had been an unusually difficult one to compile, because the backlog created by Tuesday's persistent rain required no fewer than 87 matches to be completed in the day.
Sharapova was scheduled third on Arthur Ashe Stadium against Timea Babos, and overcame a slow start to win 6-7, 6-4, 6-1.
"I think it doesn't set a good example," said Wozniacki. "And I think someone who has fought their way back from injury and is five in the world deserves to play on a bigger court than Court No 5.
"I think they should probably look into what they need to do in the future."
This outburst has not come out of the blue. Wozniacki, who is a close friend of Sharapova's old rival, Serena Williams, has long been critical of the way many tournament directors - and even the bosses of the Women's Tennis Association itself - have welcomed Sharapova back to the tour.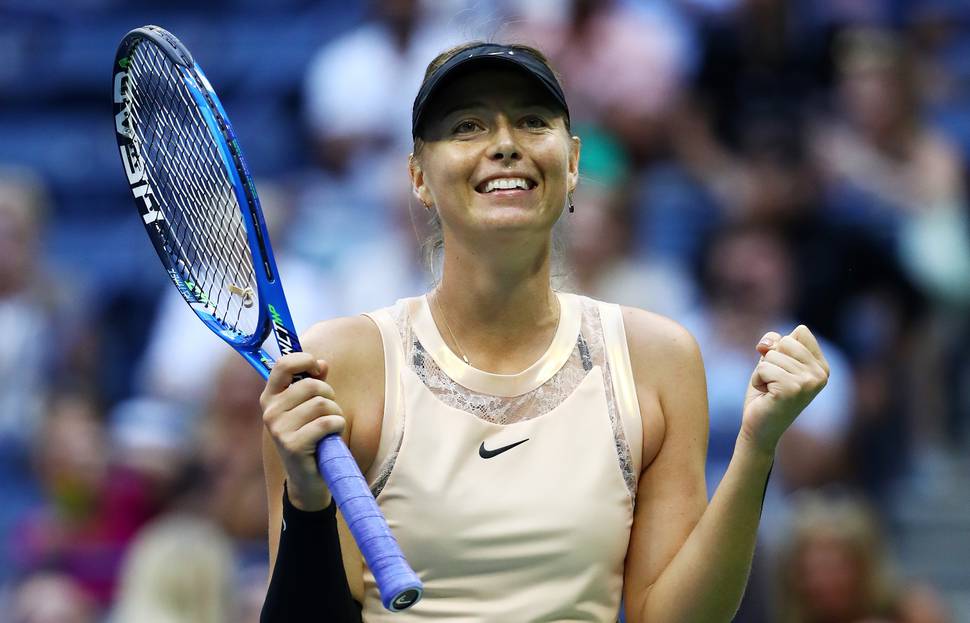 "I think it's disrespectful to other players and the WTA," she said in March, when news emerged that Sharapova would make her comeback in Stuttgart, at a tournament that started two days before the end of the doping ban.
"Obviously, the rules are twisted and turned in favour of who wants to do what."
A few weeks later, Sharapova's agent, Max Eisenbud, hit back in an unsolicited email to American tennis writer Ben Rothenberg, in which he called Wozniacki - along with the equally outspoken Agnieszka Radwanska - a "journeyman" and suggested that she wanted to keep Sharapova out of tournaments in order to boost her own chances.