New Zealand TV-obsessed website The Spinoff curates Weekend Watch, their selection of the best places to rest your weary eyes on your days off, selected by Spinoff editor Duncan Greive (DG) or staff writer Alex Casey (AC). Enjoy!
When We Go To War, Sunday TV1 at 8.30pm
As we mark the 100 year anniversary of the Gallipoli landing, TV 1's spectacular six-part miniseries When We Go To War begins. The sprawling historical saga set in 1914 tells the story of six men and women - each leading their own episode in the series. Prepare to see stories from both home, Gallipoli and Egypt as When We Go To War unearths the stories of everyday New Zealanders. From unwavering soldiers finally put to the test on the front line to the women back home who want to marry a man in uniform, we'll see how no person's lives were left unchanged by the casualties of war.
Starring the likes of Esther Stephens, Ido Drent, Shavaughn Ruakere, Gareth Williams and John Leigh, When We Go To War promises a spectacular television event that provides insights far beyond the front line of war. Essential viewing this Anzac weekend. / AC
Old Mout Comedy Gala, Sunday TV3 at 8.30pm
Last night I went to the gala opening night of Toto's Montechristo Room as a comedy venue, which functioned like an obnoxious kid brother to the more fancy and grownup gala happening tonight, and playing on TV3 on Sunday. The venue is outstanding - 90 capacity, table seating and both roomy and intimate at the same time. It consisted of 3-5 minute sets, and featured familiar local names like Guy Montgomery, Rose Matafeo and Guy Williams - the last three Billy T winners - along with some less well known talent, like Sanjay Patel, who had bad posture and whined and wheedled and talked about engorged labia distracting him from his chicken tenders.
He was the smash of the night, but whole night was excellent, and the Montechristo deserves to be full for every show based on last night's sample. The main gala will be slicker - definitely with less old men in gorilla suits rocking silently back and forth - with a more established and approachable lineup. Mandatory viewing, for sure. But spare a thought and some time for the incredible young talent which despite not being quite ready for TV is absolutely humming right now. / DG
X Company on Lightbox
This Anzac Weekend, why not check out a spy thriller series showing a very different side of war. Set in the explosive underground world of WW2 espionage, X Company follows the journey of five aspiring agents, recruited for their specialist skills as a last resort. Coming together from as far as Canada, America and Britain, the bright young things flee their mundane lives to enter a volatile and dangerous world. Heading to a secret location named Camp X, the first spy training facility in North America, they prepare to go behind enemy lines using unusual tactics that no soldier has ever tried before.
Driving the show's narrative are the five main characters, played by Evelyne Brochu (Orphan Black), Warren Brown (Luther), and Dustin Milligan (90210). Together they venture out into the depths of enemy territory - a merry band of secret agent misfits. The show has an incredible look and feel to it, there's a particularly shocking scene in the first episode that reminds you of the gripping real context of the fictional story. It's not just about war, it's about trust, relationships and unearthing an unseen side to history. / AC
The Hero, Saturday TV2 at 12.50pm /AC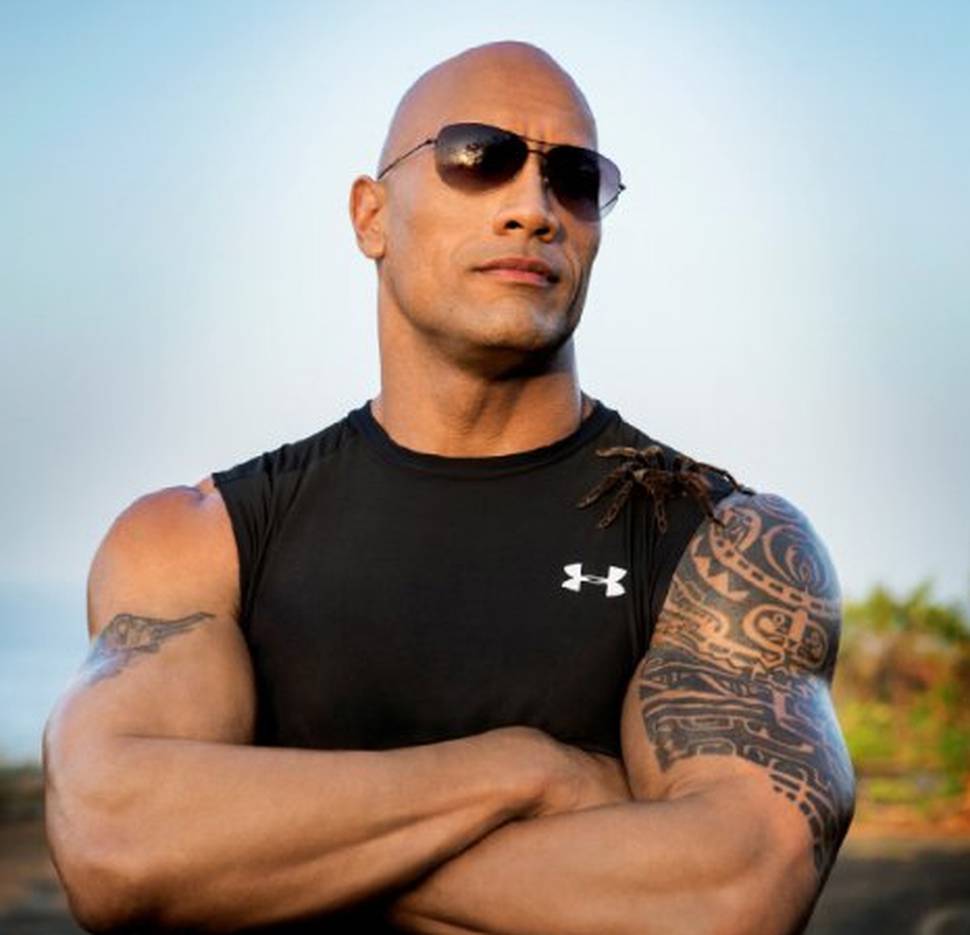 Everyone needs to stop screaming and crying about Fast and Furious 7 - and direct their attention swiftly to the fact that Dwayne (nee The Rock) Johnson hosts his own reality TV show called The Hero. "This Hero thing is about to get real...real epic" Dwayne tells us, yelling from a chopper that seems far too close to a high rise building. Dwayne's modus operandi was to place ordinary people in extraordinary situations. Evidently, 80% of these extraordinary situations appear to be him yelling at them from helicopter.
Set in Panama, the group of nine people are set heroic team and individual challenges, including scaling down a high rise building for no reason and swimming 4 miles across the ocean into the arms of The Rock. But there's a moral element as well. Competing for an ever-increasing prize pool, the winners of each episode can choose to either take their cut, or add it to the overall kitty that the voter-decided winner receives at the end. If you are holding out for a hero this weekend, let Dwayne Johnson be your guide. / AC
The 20/20 Bruce Jenner Interview, Monday TV2 at 10.15pm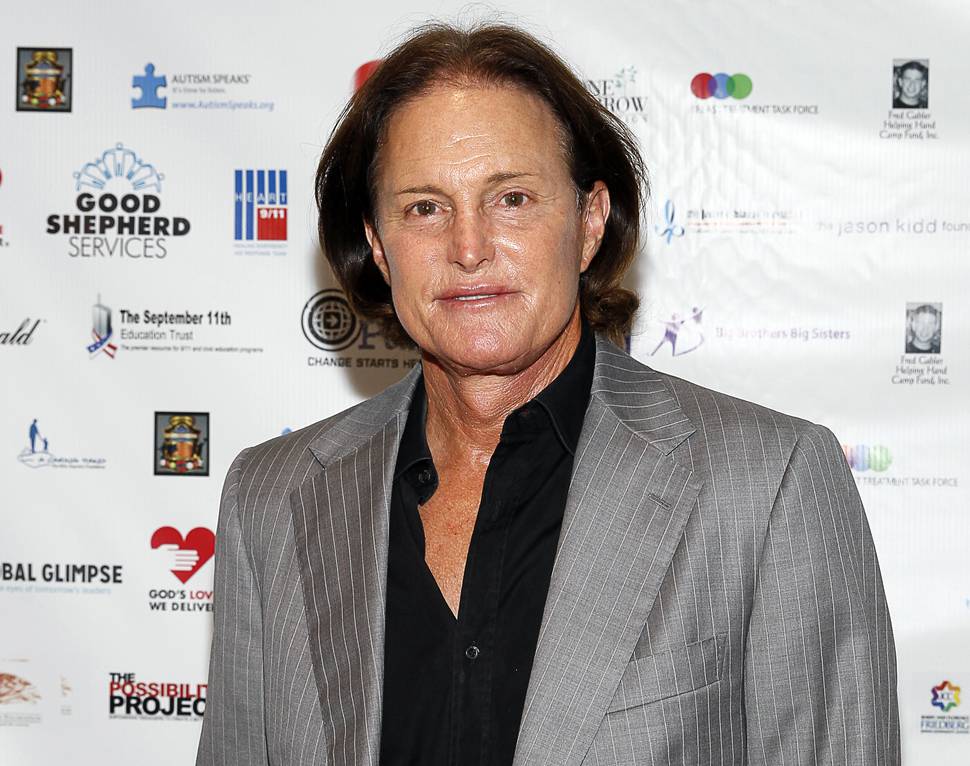 Bruce Jenner has lived a truly remarkable life. Winning a gold medal in decathlon at the 1976 Summer Olympics, his new-found profile led to a career in television - one that would see him all the way through to where we are today. Starring in a series of Olympic specials, as well as the odd sitcom episode and a slew of I'm a Celebrity-style reality shows, it was in 2007 where Bruce struck television gold. As the wife of Kris Jenner and subsequent stepfather of Kourtney, Kim, Khloe, Kabbage and Kolostemy, the launch of Keeping Up With Kardashians catapulted him into the public sphere once again.
Since the divorce of Bruce and Kris, Bruce had been out of the limelight (well, as out of the limelight as anyone remotely connected to a Kardashian can be) until this year. 2015 has seen that all change. First, he was involved in a deadly car accident. Secondly, the media caught wind of the former athlete's gender transition - and he has been treated horrifically ever since. Magazine covers crudely photoshopped rouge and false eyelashes to his face like deranged bullies on a bad makeover app, drones flew deep into his LA property and grainy images of him wearing a dress in private have been gratuitously plastered across the internet. This interview with Diane Sawyer is expected to be Bruce's first public "tell-all" about his story, without the venomous paparazzi, the crude photoshopping and the devil's drones. / AC
More from The Spinoff:
• Aaron Yap welcomes the return of Mad Men, dissecting the first two episodes and predicting towards how the show will wrap its final season.
• José Barbosa made a meat soup and chugged back mead as he sailed the televisual seas on his epic 10-hour binge of Vikings.
• Remember Serial Stuff? Claire Adamson went on a noble voyage to find precious full episodes of What Now's barbie doll classic.
Like The Spinoff on Facebook / Follow The Spinoff on Twitter