Samsung's make-or-break device, the new Galaxy S8, should hit the shops soon. I tried out an early sample for a few days after the New Zealand launch and was mostly happy with it, bar the fingerprint sensor next to the camera at the back.
Smartphone makers improve the cameras with each new generation of devices, and we're now seeing quirky solutions like dual-lens imagers and Oppo's folded unit that fits an five times optical zoom.
Samsung took a more conservative route with the GS8, and used a 12 megapixel camera with 26 (35mm equivalent) focal length, a single f/1.7 lens, phase detection for autofocus and optical image stabilisation.
Unfortunately, I didn't have my GS8 for very long, just a few days, and also, it was a preproduction unit. Nevertheless, I got some good pictures out of the GS8, at night and during the day with the camera at its default settings.
Autofocus is fast and the level of detail you get out of the 12MP sensor is great - check out the rust flakes below.
The smallish 1 / 2.5-inch sensor handles extreme lighting situations like the New Zealand late summer sun and night time quite well, but like those in other smartphones, can get overwhelmed and blow highlights when it's bright outside.
The zoom on the GS8 does a decent job, although you do get artifacts - it's still better to physically get close to objects with the camera, rather than digitally.
Video in my preview device didn't seem quite ready to roll yet - I had trouble getting the image stabilisation to stop handshake for instance, but 1080p HD resolution clips looked great otherwise, sharp and colourful.
The front selfie camera on the GS8 was surprisingly good, but I'll spare you pictures taken with that of yours truly this time.
The GS8 is a nice size, fits in your hand well and is easy to carry with you. The bright and sharp AMOLED screen is excellent, and works well in the bright sun - just what you need when out taking pictures.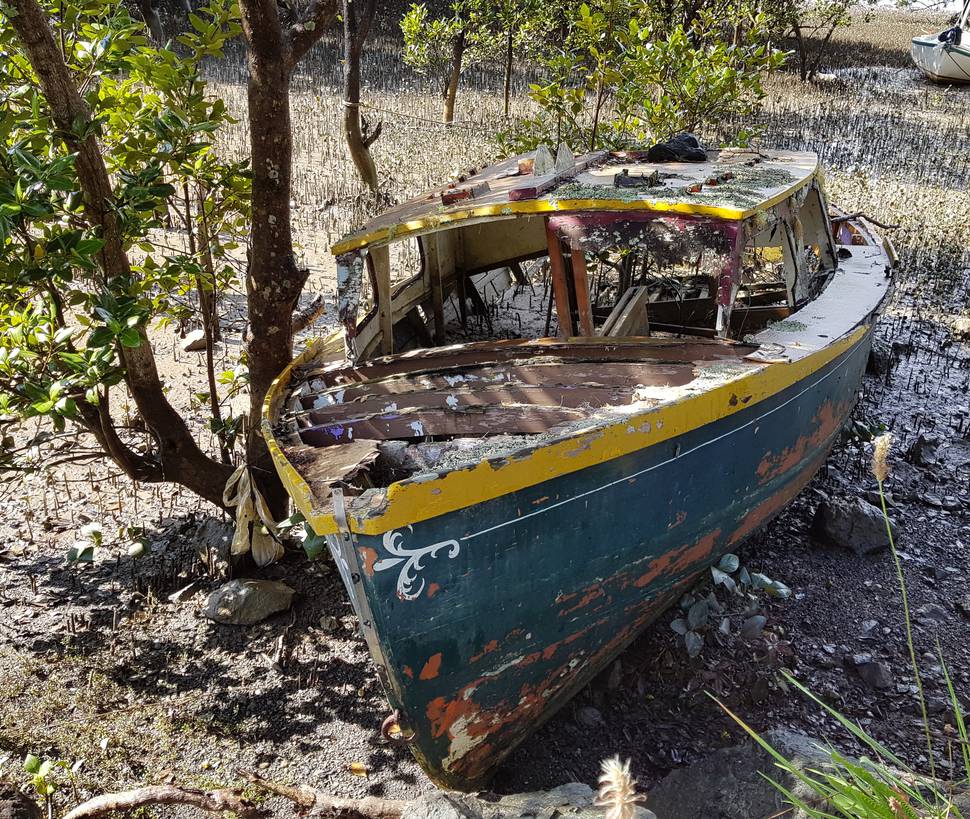 Nevertheless, there might be something better on the horizon if you're a keen smartphone photographer: Samsung's Note 8.
That's the rumoured replacement for the disastrous, fire prone Note 7. If the reports about the Note 8 are true, it'll come with a dual camera system like the iPhone 7 Plus and Huawei's P10 smartphones.
Note 8 will supposedly have a wide angle and a telephoto lens, with three times optical zoom, powered by new sensor technology.
Having used both the iPhone 7 Plus and Huawei's dual-lens systems, I'm a fan of both even though they're different approaches. Multi-lens cameras make up for some of the size limitations that are inherent in smartphones, and it's great to have features like the Portrait mode with blurred backgrounds on the iPhone 7 Plus.
More importantly, the Note 8 should have a large high-resolution screen, 6.4 inches, measured diagonally. Having a big screen yet a portable device makes it easier to edit photos and videos without having to zoom in and out, which I like.