An unmanned solar-powered boat making a historic trans-Pacific voyage has reached New Zealand - but not in the way its designers had first imagined.
SeaCharger, an autonomous boat, was built by a group of American engineers and developers who had the aim of sailing it from California to Aotearoa.
However, after 155 days at sea, on SeaCharger's second leg from Hawaii to New Zealand, the rudder failed - just 482km from its final destination.
The 2.3m boat spent more than a month adrift on the world's largest ocean, but eventually arrived this morning in Tauranga, albeit as a passenger.
The crew of Liberian freighter Sofrana Tourville rescued the SeaCharger on January 10 during its journey from Lae, Papua New Guinea.
The 27kg boat had already completed a historic 41 day journey from Half Moon Bay, California to Hawaii last year - the first of its kind for a sun-powered robot boat.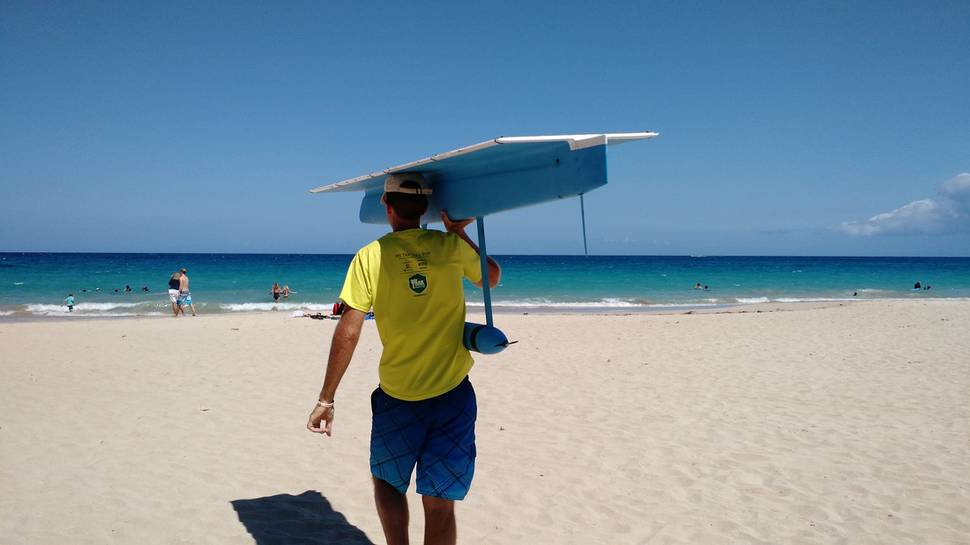 Inspired by the trans-Atlantic race the Microtransat Challenge, designers Damon McMillan, JT Zemp, Troy Arbuckle and Matt Stowell simply wanted to "accomplish an extraordinary feat".
Charged by two 100-watt solar panels giving it a top speed of 2.5 knots, the SeaCharger was aiming to be the first unmanned surface boat to cross an ocean by using just the sun.
Costing between $7000 to $11,000 to build, the team was able to communicate with the boat every two hours by using a two-way satellite modem, helping them control its position, battery voltage, heading, and rudder angle.
McMillan and his team are currently in the United States working on their next move, Liquid Robotics' Joanne Masters said.