Things are about to get steamy in Ōtorohanga this weekend.
A group of Steampunk enthusiasts are hosting a festival and market on the Village Green, Maniapoto St, on Saturday from 10am-3pm.
Steampunk is a sub-genre that incorporates science fantasy and aesthetic designs inspired by 19th Century industrial steam-powered machinery.
The organising group for the Ōtorohanga event — The Lords and Ladies of Steampunk — invites the public to enjoy a day of art, fashion, high tea, dancers and music.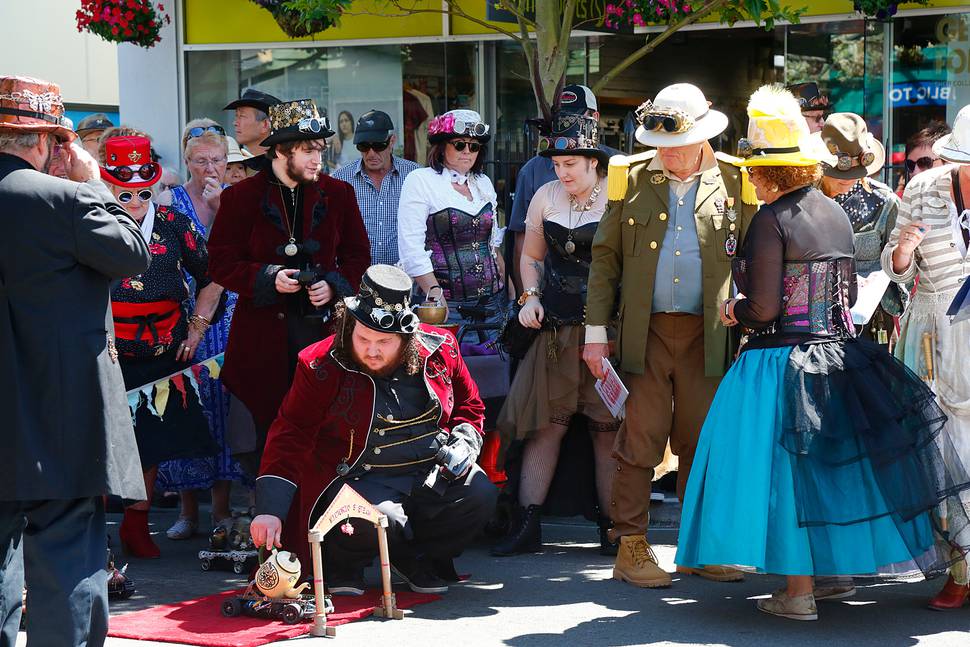 Hundreds of people are expected to converge on the town dressed in everything from top hats to lace corset dresses.
From 10am to 1pm there will be something a little different — teapot racing.
In teapot racing, participants decorate a remote-controlled teapot, give it wheels and show off its capability in an obstacle course.
The day of events concludes with a Steampunk Ball at the Ōtorohanga Club at 7pm.
The ball includes supper, drinks and music by Kingston Flyer — an, uptempo, highly steamed, party band.
The Steampunk movement has been growing gradually throughout New Zealand, with Thames and Ōamaru holding some of the nation's largest Steampunk festivals.
Tickets to the Saturday night Steampunk Ball 35 from 07 873 8021 or oto.club@xtra.co.nz