Stepping into the RSA pop-up shop on Union St in Hāwera is like taking a step back in time.
With wartime music playing out of the speakers, and military uniforms and medals on display, the pop-up shop is more than simply things for sale.
"We have different things on display each year, so even if people have been before they will find something new to look at this year," says Jill Williams, the secretary of the South Taranaki Returned and Services Association.
She says the pop-up shop has been a yearly tradition for the past five years in Hāwera.
"I think we've been in every empty shop in the town in that time!"
The items on display are from private collections, says Jill.
"We are really fortunate we are able to borrow them to put on display. It gives people a chance to see things up close and get a feel for what our service people have gone through."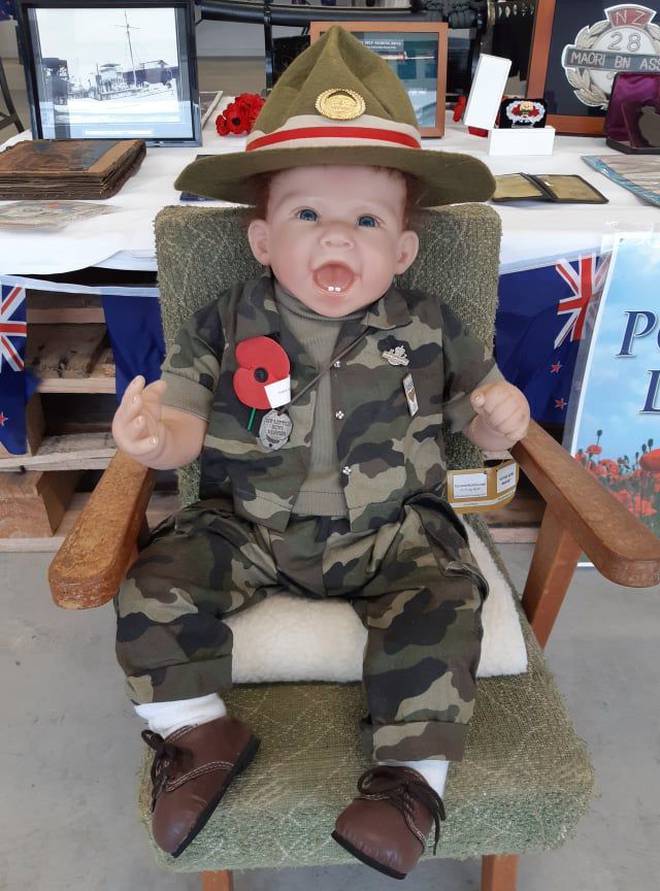 As well as the items on display, there are plenty of Anzac and poppy-themed items to buy. From plates, jewellery and mugs to the standard poppy, there is something for every budget.
Jill says this year will the 101st year the South Taranaki RSA has held a dawn service in Hāwera for Anzac Day, and this year's is going ahead as usual, despite the recent security concerns surrounding last month's terror attacks in Christchurch.
"We will be carrying on as normal."
The pop-up shop is open between 9am and 4pm, with the final day this Thursday, April 18.
"We will then still have some of the stuff on display back at the RSA clubrooms."
■ Hāwera Anzac Day dawn service: Meet at 6am outside the RSA on Princes St. Service starts at 6.30am. The service will be followed by refreshments in the RSA clubrooms, all welcome.