A display featuring Grandma Daff and Grandpa Dil has won the Taranaki Pioneer Village first place in the business section of the Stratford Daffodil Day Committee Window Display Competition.
As well as the elderly couple, the display featured balloons, information, a butter churn which had been turned into a daffodil and antique furniture.
Magnum Sports came second in the business section with its bright display which featured taxidermy animals as well as a mannequin in a yellow dress.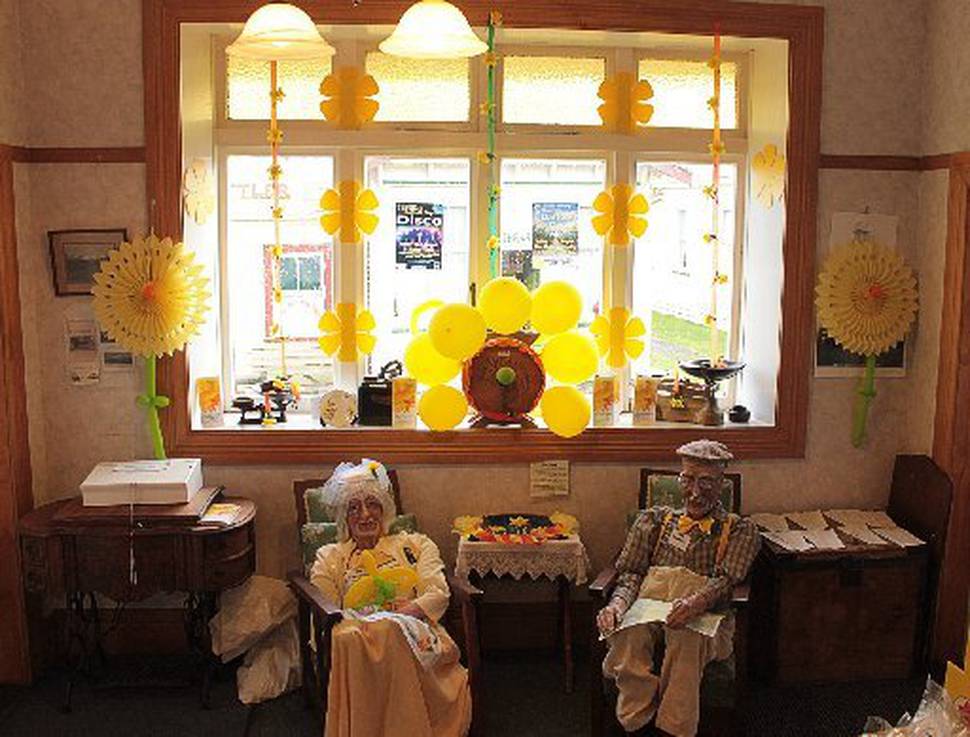 The resthome section was won by Maryann Resthome and Hospital and St Joseph's won the school section. The Stratford Community Childcare Centre came first in the preschool category and Top Kids were named runner up.
Stratford Daffodil day Committee publicity officer Lisa Grigg says the windows looked awesome and there were 30 entries in the business section.
"The displays all looked amazing — thanks so much to everybody who took the time to enter."
The Stratford Daffodil Day Disco is being held on Friday August 31. The disco has a fluoro theme and is being held at the Stratford Eltham Rugby and Sport Club Orlando Street between 5.30pm and 8pm. Hot food and drinks will be on offer as well as face painting and glow sticks. Entry costs a gold coin.