Creativity is second nature for Helen Cloke.
The Stratford artist enjoys nothing more than having a creative project on the go and when she isn't sewing, knitting, weaving, crocheting or baking, she is busy with her face painting business.
Her latest project, however, is a bit different.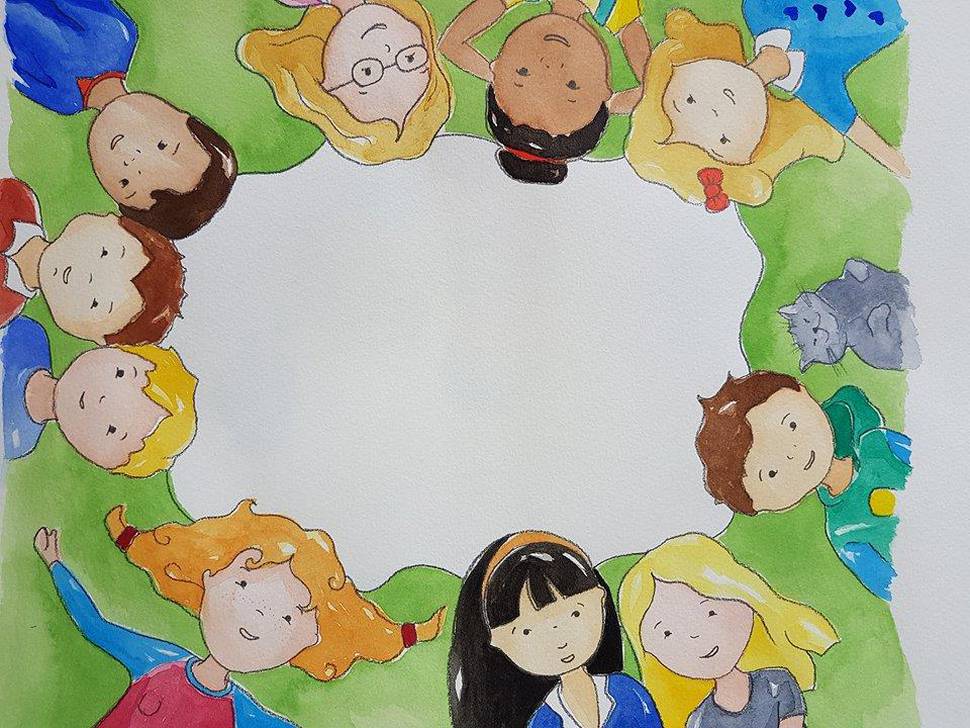 Working out of her Brecon Rd studio, Helen has been busy creating a series of illustrations for a children's book I Believe ... In Me. Written by Stratford author Siubhan Green, the book's purpose is to instill children with a sense of self belief and help inspire them to achieve what they are truly passionate about.
The story is set in a classroom where teacher Mrs Pie asks each pupil what they want to be when they grow up. It goes on to introduce each child who talks about their dreams for the future. One little boy, however, is not so confident and needs some encouragement from Mrs Pie.
Helen says she first met Siubhan Green at yoga class and they got talking about the book. Siubhan knew Helen was creative and wondered if she would be interested in illustrating it.
Helen was keen to try something new and went for it.
"In ways I thought it would be more challenging than it was because there are 14 children in the book to invent, but it actually came quite naturally."
She has an illustration of each pupil set up in front of her work desk and to use as a guide and has found a lot of joy in creating their personalities. Around half of the children are based on children she knows, including her own daughter and Siubhan's two children.
She started out sketching the pupils and scenes before getting the go-ahead by Siubhan to paint them.
Helen is nearly finished the illustrations and says it takes around a six hour day to complete one page.
"I have enjoyed getting back into watercolour because I haven't done it for a long time. I have really enjoyed having a new challenge."
Helen is really excited about the book and says she loves the characters as well as the message behind the story.
She says the philosophy of following your dreams aligns with her outlook on life and at the start of 2017 she made the decision to finish up her 15-year career as a landscape designer.
Part of her career change has included setting up her business Morph Face Painting.
Helen says she first started the craft when her daughter Lily turned four. She was planning an art-themed birthday party and was struggling to find a local face painter.
"I thought I can do that and started googling and YouTubing to find out how.
"I watched tutorials and it has just grown from there."
That was three years a go and now she has something on every weekend and is recovering from a hectic month in December doing face painting at Christmas parties.
Helen says that unicorns are a hit, as well as Spiderman and anything superhero.
Now that she has her techniques down pat she has worked on speed, which is important so the line doesn't get too long.
"It's so much fun as you get to be arty without the pressure. It's just lovely spending time with the kids. They come up with some beautiful and hilarious things that just make my day."