Thunderous applause accompanied champion driver Scott McLaughlin's opening statement at a charity event in Te Awamutu.
"This is my first appearance as a Supercars Champion," he said to the audience.
The Kiwi driver was guest speaker at the Cornerstone Trust luncheon, just days after winning the V8 Supercars Series Championship in Australia.
Cornerstone Trust was established to financially help Te Awamutu athletes onto the world stage.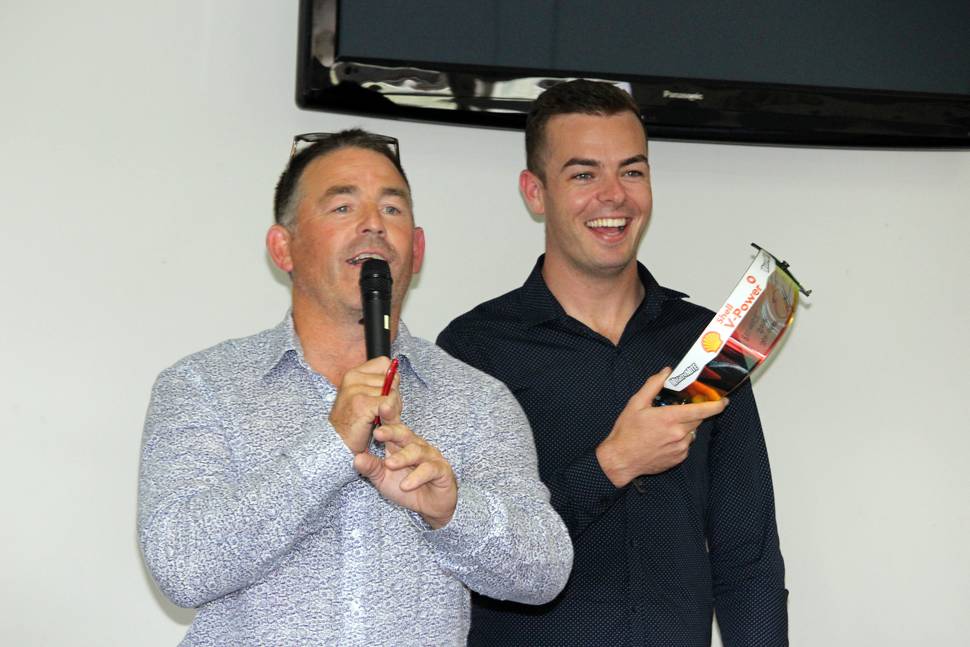 Scott, 25, said since his signed shirt was auctioned at last year's event "a fair bit has changed".
He had his first driving experience when his family was living in Hamilton.
"Dad was interested in a new car and took us to the Gary Keith Motors car yard in our Club Sport.
"While he was looking at cars, my sister and I decided to look at a little Skoda up the hill.
"I was in the driver's seat and didn't really know what manual was, but I took it out of gear. My sister managed to take the handbrake off and with that we rolled down the hill — straight into dad's car.
"He was furious as we had smashed the lights on the Skoda — no surprise really — and dented his car.
"The car yard was very good about it, but Dad threw us into our car and said 'we're going home.'
"He slammed the car door so hard he popped out the dent. All good."
Around a week later Scott took the next step in his driving career.
"We went to a have-a-go karting day at Mystery Creek and I haven't looked back. I was six at that stage and started racing when I was seven."
After winning karting titles in New Zealand and Australia he had a dream of racing Supercars, so did work experience with Stone Brothers Racing in 2010.
In 2011 he had his first win in the NZ Touring Car series aged just 17.
"I was ticking my goals off each year, even though I crashed a few times."
He was sixth in Bathurst in 2012 and followed up by signing a three-year contract with Garry Rogers Motorsport.
He won his first V8 Supercars race at Pukekohe in 2013.
"I thought being paid to drive was so cool — driving a Volvo wasn't quite so cool — but I was allowed to be myself."
In 2014 Scott attracted some unexpected attention.
"I was on live TV after a race in Adelaide, when I swore after I 'gave it some jandal', and the coverage attracted the attention of American Ron Penske.
"That contract with DJR Team Penske changed my life forever. In 2017 I had a record lap at Bathurst, but also had to look at mistakes made in the race. It was hard to take, but I learnt to be hurt and come back stronger.
"So this year the aim was to have a top 10 place in every race — in the end we averaged third.
"Having fellow Kiwi Shane van Gisbergen breathing down my neck pushed me even harder."
He says the pair have a fierce rivalry on the track, but massive respect off the track.
Next year Scott's looking forward to driving a new car.
"We've got a new Mustang coming — I'm really excited about that. It's being built from scratch and should be fast."
Scott says he's lucky to be in a great place at the moment and was thrilled to have his parents (now living in Mt Maunganui) and nana at the luncheon.
He encouraged all the young athletes present.
"Enjoy your time competing, be the best you can be and soak it all up."
He spent considerable time talking to guests, having his photo taken and autographing items.
He donated his race visor from Bathurst and framed photos taken after his final race which clinched the 2018 title.
With a little encouragement from his father, he also threw in two passes to watch racing at Pukekohe.
"I'm happy to support the trust. I wish there was something like this to help me through the ranks when I was younger — it's awesome."