The brother of Australian cricketer Usman Khawaja has been arrested by counter-terrorism investigators over an alleged faked terrorism plot.
Arsalan Khawaja is facing serious forgery and attempting to pervert justice charges relating to the discovery of a notebook containing alleged concocted plans to carry out terror attacks in Australia.
The 39-year-old was arrested in Parramatta, west of Sydney, at 8.30am today, a New South Wales police spokesperson said.
Authorities swung into action in August after a handwritten book was found at the University of New South Wales in August, outlining alleged plans for a series of attacks.
Targets allegedly included former Foreign Minister Julie Bishop, former Prime Minister Malcolm Turnbull and several major landmarks, including the Sydney Opera House.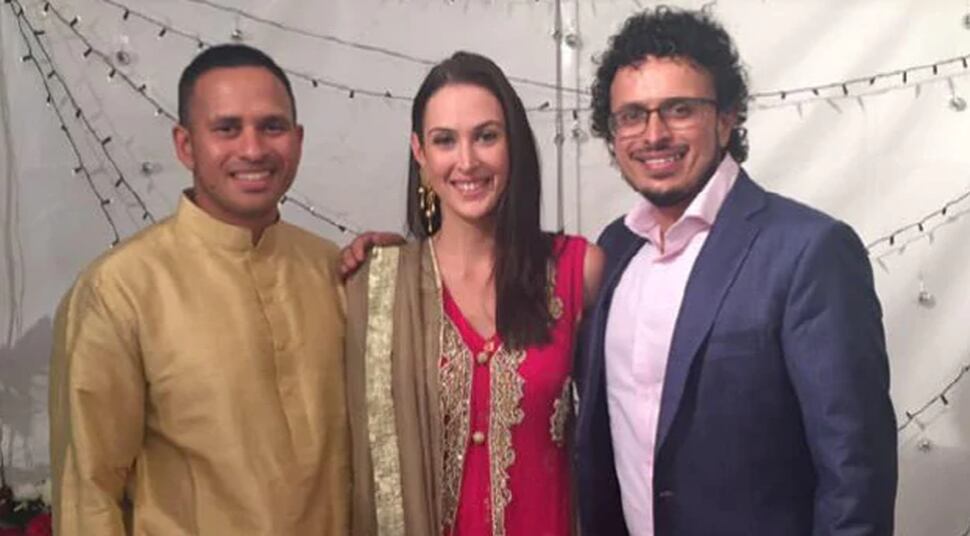 The alarming find led to the highly publicised wrongful arrest of Mohamed Nizamdeen, a PhD student and casual employee at the Sydney University campus.
Investigators sensationally dropped all charges and the 25-year-old was cleared of any wrongdoing, but not before spending four weeks detained at the notorious maximum security Goulburn prison. Nizamdeen is now suing police.
In October, counter-terrorism police questioned Khawaja, who was reportedly employed alongside Nizamdeen, and later searched his Westmead home.
"He has been taken to Parramatta Police Area Command where he will be spoken to in relation to the alleged (charges of) attempt to pervert justice and forgery — making a false document," a police spokesperson said today.
It follows an investigation by the state's Joint Counter Terrorism Team, dubbed Operation Moorsel.
Usman Khawaja was born in Pakistan and was first selected for Australia in the Ashes series of 2010.
He has represented Australia in 34 tests and 18 one-day internationals.