With one test remaining and England series already lost, the Kiwis must now prove they are no false dawn.
Increasingly, that's exactly how this looks; their one-off result over the Kangaroos creating a misleading impression of where this team is really at.
Michael Maguire's youthful squad is attempting to carve a new era for New Zealand rugby league following last year's World Cup horror show.
To this point they've won back some respect and, by all accounts, everyone has bought into Maguire's new vision by adopting professional attitudes.
That's all well and good, but results and actions speak loudest.
For the public, nothing else really matters.
Winning in England has never been easy but after stunning the Kangaroos, prior this tour, the Kiwis arrived with confidence; sights firmly set on becoming the first team since 1998 to capture a three test series here.
With a touch more composure, discipline and ball control, they could, should, be celebrating that stated goal.
It is that simple.
Instead, Maguire held his senior leaders - Shaun Johnson, Adam Blair, Jared Waerea-Hargreaves, Jesse Bromwich, Dallin Watene-Zelezniak - in the sheds hours after the final whistle at Anfield, outlining how the next week will define this group.
"I hate losing, personally, and I know these boys hate losing," impressive young captain Watene-Zelezniak said once he finally emerged. "Just the way we've lost the last two weeks has been frustrating because we know we can play better.
"It's back on us again. Obviously, we've lost the series but we've got another game next week to try leave with at least one win. We can either make it a good or bad trip home.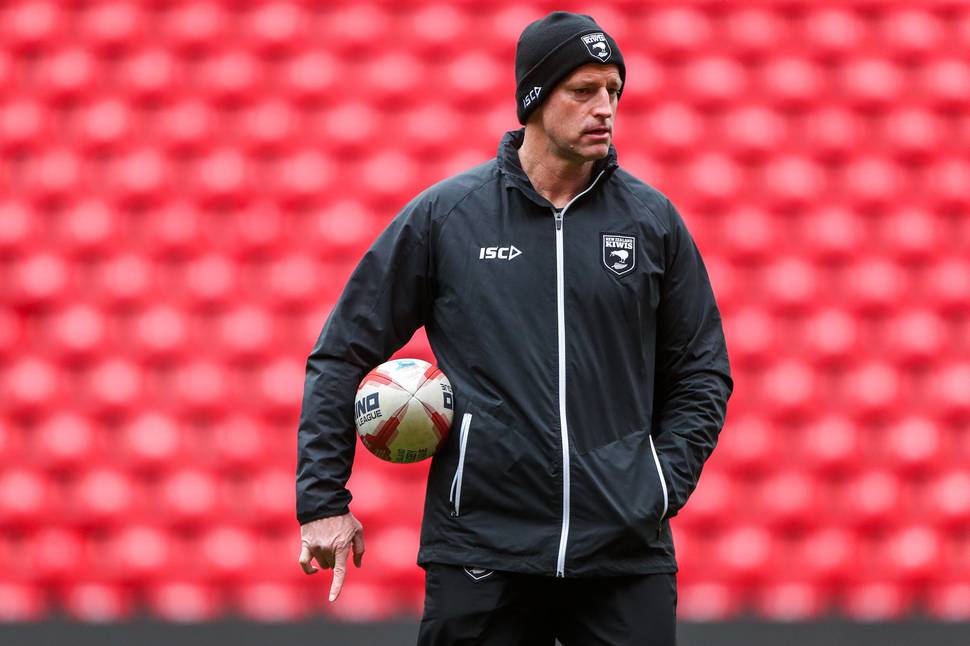 "It's been a good challenge for myself but I've loved every moment besides the losses. It's been a really good learning curve for me as captain. You've got to lead through your actions not just talking."
England are a good team but not a great one. There's nothing flash about the way they go about business under Wayne Bennett. They complete sets, defend, and hang around to make you earn points.
Several times these past two weeks the Kiwis have opened them up like scorching sun through snow, only to turnaround and twice clock off to concede tries on half time, and then make seven second half errors in Liverpool.
It's this immaturity they need to shake. And fast.
Maguire has been at pains to push aside their inexperience, never using it as an excuse.
Yet this lingers in their inability to close out matches and perform under duress.
Small margins – two and six points – decided these encounters and in all likelihood will again the final dead rubber in Leeds.
The Kiwis have promising, proven, even, in regards to the NRL, talent across the park.
But until they take the next step on the international stage, stand up and prove they can stop making the same costly mistakes, they will continue to be viewed as an inconsistent, underperforming outfit.
From chasing a series win to attempting to avoid a whitewash, it sure has been a comedown.
"The boys have had to learn some pretty harsh lessons about what test football is all about," Maguire said.
"It hurts to see a playing group like I have at the moment that's putting a lot of work in to continually be better not get a reward tonight.
"It's tough to take when we're in the position we're in but it will define us as a group as well. It's all about the journey of this group and what can we do together. It's about how we turn that around."