Noeline Taurua has been the name on everyone's lips in the netball world since Janine Southby resigned as Silver Ferns head coach on Friday.
Southby's resignation came with little surprise after Netball New Zealand's (NNZ) damning review into the Silver Ferns' disastrous Commonwealth Games campaign painted the picture of a leader-less culture and a squad that lacked faith in its coaching staff.
NNZ are now in a race against time to appoint their 11th head coach with a team naming scheduled for next month ahead of September's Quad Series.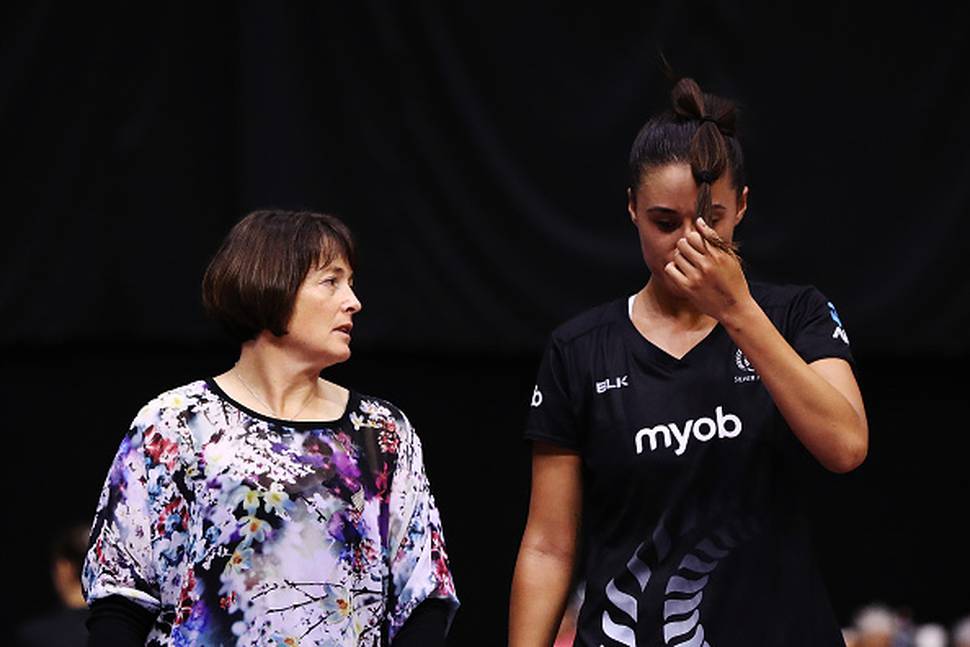 Taurua, who missed out on the position in 2015 after serving as an assistant coach, has emerged as the clear favourite to take over the national team. But committed to her second year coaching the Sunshine Coast Lightning in Australia's Super Netball competition and a history of issues with NNZ officials, it appears the former Silver Fern is unlikely to apply for the job herself.
Former Silver Ferns head coach Yvonne Willering believed Taurua would still be honoured to take over the national side, despite past issues, but urged that NNZ would need to be willing to shoulder tap.
"Noeline Taurua, she needs to be tapped on the shoulder," Willering told Radio Sport Breakfast.
"Obviously the coach needs to come from within our country and really only Noeline Taurua is the one that comes to everyone's mind."
"The people at NNZ have changed so the people that made those decisions [in 2015] are no longer there so I'd like to think whilst obviously she was hurt at the time, that that whole scenario now is not there. But I think at the end of the day she's always wanted to be the Silver Ferns coach and that's a tremendous honour."
Taurua holds a stellar coaching record within New Zealand, having led the Waikato-Bay of Plenty Magic to the former trans-Tasman competition title before guiding the Southern Steel to an unbeaten season in 2016.
Then in her first year of coaching in the Australian Super Netball competition, Taurua led the Sunshine Coast Lightning to the inaugural title in their debut season.
Even if Taurua, who is contracted with the Lightning until the end of 2019, is identified as the best candidate, she is unlikely to leave her championship-winning franchise until at least the end of this year's season.
Willering said the Ferns' recent horror-run of results could be an enticing challenge to lure the Commonwealth Games silver medallist back from across the ditch, but also believed Taurua won't consider taking the role without some negotiation.
"She's set up in the Gold Coast, she's taken some of her family over as well, and she has another years contract so she's in the hot seat," Willering said.
"I'm not saying a financial package just that, she's going to make sure that it's on her terms and I think that's with management as well and also I think you'll find that there'll be some selection changes within the playing 12."
"What a challenge it would be for her because there are now no expectations, all we want is the Silver Ferns to do better so it would be a tremendous challenge for her."
Outside of Taurua, internationally experienced coaches within New Zealand are limited and it is expected that NNZ could look at recruiting a coach from Australia, such as the likes of Julie Fitzgerald and Jane Woodlands-Thompson.
Willering admitted it was a sad reality for NNZ to have to potentially approach overseas candidates and said she hoped it would be a key area of examination in the second phase of the review.
"I think that's sad for our sport that we haven't got enough people up there and that again is an issue that needs to be addressed," she said.
"We've got a number of players that have done the elite from way back and maybe we need to start calling on their services rather than have them sitting in the background."
"I would say that [looking to Australia] really isn't the option, certainly you can contract coaches from other countries but we're trying to do it the New Zealand way."