The goal for New Zealand heading into the Rugby World Cup Sevens is clear: defend the titles they won in Moscow four years ago.
Both the All Blacks and Black Ferns sevens sides arrived in San Francisco as defending World Cup champions, Commonwealth Games gold medallists, and with an eye on creating history – no one has managed to defend their titles in the history of the tournament.
Speaking ahead of their first game tomorrow, All Blacks co-captain Tim Mikkelson – who was named player of the tournament at the 2013 World Cup – said defending their title was very much on their minds.
"Going back-to-back is something we've talked about. We want this team to create its own history and legacy," said Mikkelson.
"There are so many teams that could win and it will be the team that can execute under pressure; you have to play every game like it's a final in this knock-out format, so we need to step up and do the business.
"We've been preparing really well. We have a great group of guys in our team who have worked extremely hard and hopefully if we play well across four games, we'll get the title again."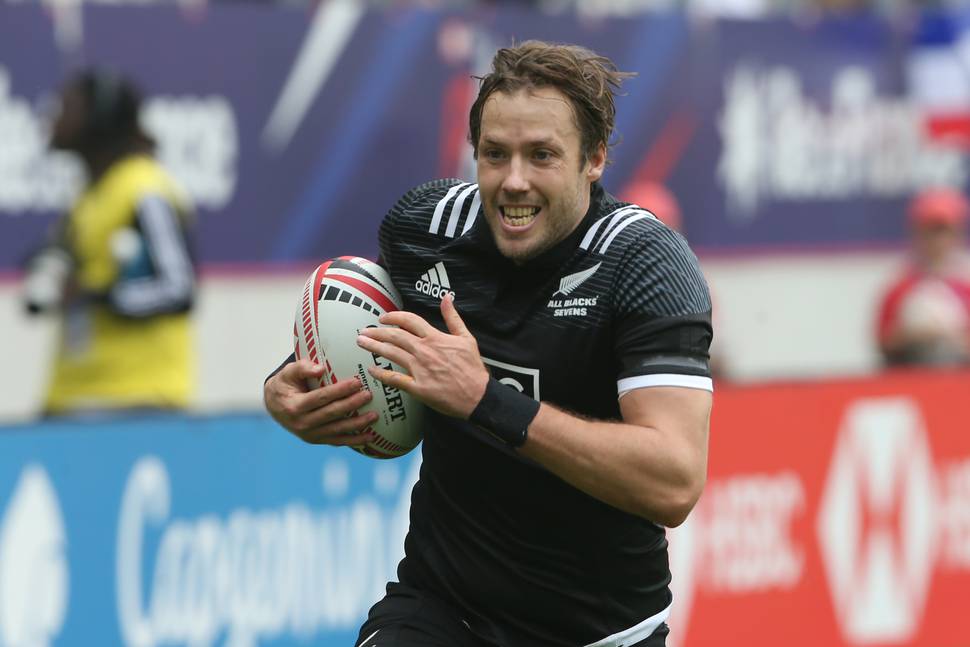 Having won alongside the Black Ferns in 2013 and again at the Commonwealth Games earlier this year, Mikkelson said both teams were motivated to do it again.
"Our teams train in the same facilities so we know how hard each other work every day, so to get a result alongside the women is awesome. Hopefully we can do it again."
Black Ferns captain Sarah Goss echoed Mikkelson's sentiment: "Sharing success with the men is amazing.
"We train day in, day out for the same thing, so I hope we can do it again this weekend."
For the Black Ferns, the World Cup comes during a moment where the appetite for women's rugby seems to be at an all-time high and all eyes will be on them again as they hope to build on their recent run of form.
The Black Ferns sevens team were one of the highlights of the Commonwealth Games after their incredible final match against Australia to win the gold medal, a victory which was sealed by a special extra-time try from Kelly Brazier.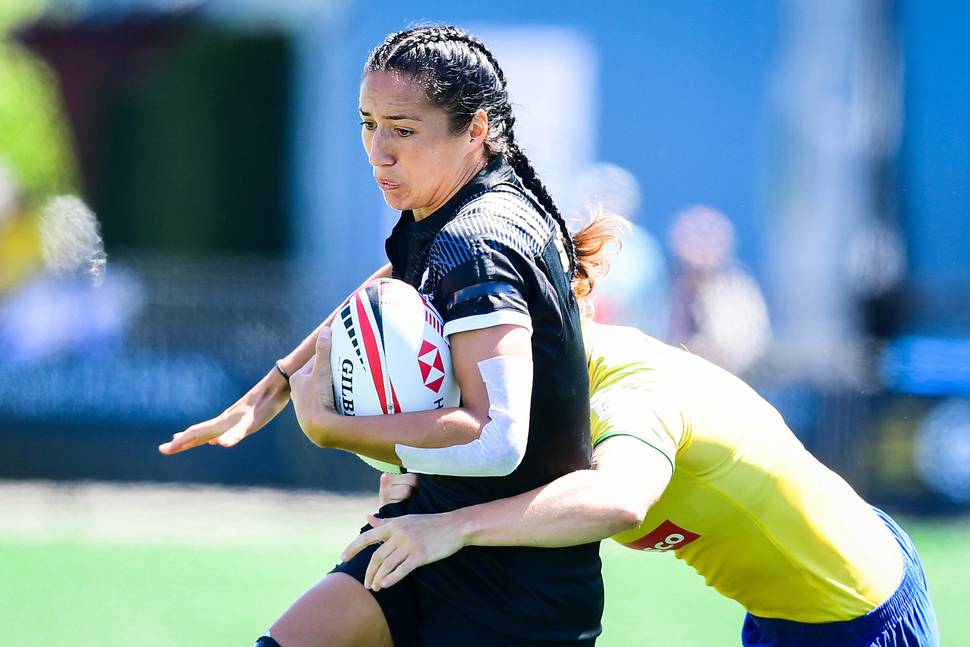 They are also coming into the World Cup on the back of a string of dominant victories, having won the last three World Series tournaments.
Goss expressed fond memories about their successes at the Gold Coast and Moscow, but said the challenge of going back-to-back will be unique.
"Moscow was a special moment, we were an inexperienced team and it was incredible to take a Rugby World Cup home to New Zealand.
"It's going to be extremely tough with the knock-out format and the quality of teams. We have prepared well and know we need to be at our best if we are going to win."
The All Blacks Sevens team:
Kurt Baker
Dylan Collier
Scott Curry - captain
Trael Joass
Andrew Knewstubb
Jona Nareki
Tim Mikkelson - captain
Sione Molia
Salesi Rayasi
Joe Ravouvou
Akuila Rokolisoa
Regan Ware
The Black Ferns Sevens team:
Shakira Baker
Michaela Blyde
Kelly Brazier
Gayle Broughton
Theresa Fitzpatrick
Sarah Goss - captain
Tyla Nathan-Wong
Ruby Tui
Stacey Waaka
Niall Williams
Tenika Willison
Portia Woodman
What: Rugby World Cup Sevens 2018
Where: AT&T Park in San Francisco, USA.
When:
Saturday 21 July: Women's qualifiers - Men's qualifiers (coverage begins 4.55am)
Sunday 22 July: Women's play offs – Men's play offs – Women's finals (coverage begins 4.25am)
Monday 23 July: Men's play offs – Men's finals (coverage begins 3.55am)
How to watch: The Rugby World Cup Sevens will be broadcast live on DUKE (Freeview channel 13 and channel 23 on Sky), with coverage starting at 4.55am tomorrow. The Herald will also be live blogging every All Blacks and Black Ferns game.