Sky Sport New Zealand has taken a stab at a Premier League football star in their synopsis of Belgium's World Cup semi-final clash against France on Wednesday morning.
Belgium is blessed with a wealth of stars from the Premier League, including Eden Hazard, Thibaut Courtois, Vincent Kompany, Toby Alderweireld, Mousa Dembele, Kevin De Bruyne, and Romelu Lukaku, among others.
But that didn't stop Sky Sport from taking aim at Manchester United star Marouane Fellaini, trolling the midfielder in their match description.
"Tune in for Live coverage of the 2018 FIFA World Cup Semi-Finals," it started.
"Mbappe and his fellow French stars look to stop a Belgium side packed with some of the Premier League's finest talent, and Fellaini, as they meet at Saint Petersburg Stadium."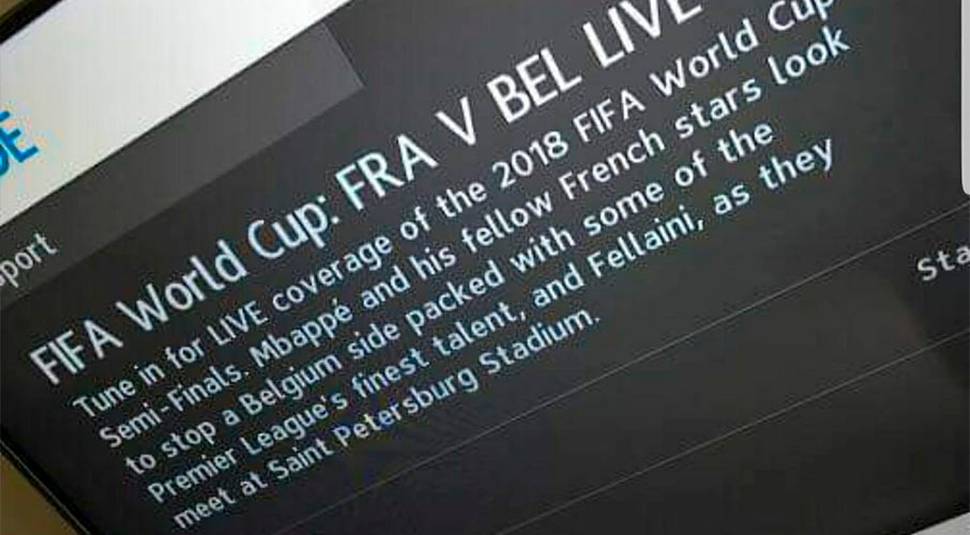 Fans who spotted Sky Sport's troll took to social media to express their feelings towards Fellaini and the sports provider.
"One of the most accurate synopses I have seen in a while!" one person wrote.
Another said: "Sky Sport aren't wrong ... Fellaini is absolute junk. He cost Belgium the match this morning as well."
While many made fun of Fellaini, others defended the Man United star.
"That's a bit harsh. He's still a Man United player and someone who Jose Mourinho rates highly."
"Wow ... That's pretty unprofessional from Sky Sport, even if Fellaini isn't Belgium's star player.
France went on to beat Belgium 1-0 and book their place in the final where they will face England or Croatia.
It's not the first time Sky Sport NZ has attempted to troll in their game synopsis.
In April Sky TV was under fire for making an unsavoury comment about Christchurch during the Crusaders' Super Rugby clash with the Sunwolves.
Under the Sky Sport electronic programme guide description, viewers were able to read the tasteless message - which suggested it's hard to have a good time in Christchurch.
The description read: "SKY Sport brings you LIVE coverage of the 2018 Super Rugby Season. A trip to Christchurch is never anyone's idea of a good time, especially if you play for the Sunwolves and are facing the Crusaders at AMI Stadium."
The broadcaster later apologised for the remark.