Spain (rising)
On the face of it, a draw against Ronaldo, ooops make that Portugal, isn't startling news. Yet Spain looked like the Spain of old, with a lot of intricate weaving going on and a big lump named Diego Costa doing significant damage up front. Brazil 2014 obscured how good they had been. Our new favourites, despite the late change of manager.
Belgium (sneaking up)
Speaking of big lumps - Belgium have a significant one called Romelu Lukaku who helped pummel poor Panama. Belgium don't just have brawn, they have de Bruyne running the show. Pundits reckoned they were nearly men but ask Panama, who were left praying.
Portugal (decent jump)
They were outclassed by an impressive Spain, yet drew thanks to Ronaldo. And one man can win a World Cup — remember Maradona's Argentina in 1986. Ronaldo isn't such a threat with his dribbling, but his technique when the goal is in sight is exquisite.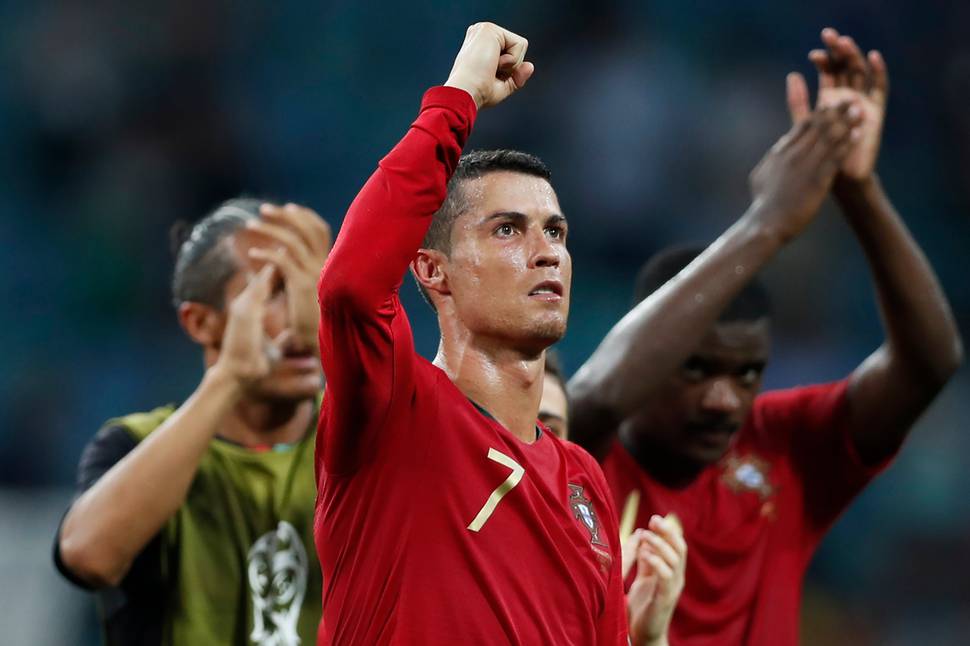 Brazil (slipping slightly)
Don't count perennial favourites out yet, but count them down the field after a draw with dour but clever world number six Switzerland. Neymar grew into the game, despite all the rough challenges, but didn't always connect well with team mates.
England (edging very slightly upwards maybe possibly)
Harry Kane, in a nutshell. If England go into their shell, a la the second half against Tunisia, they will crash. If they play without fear, as in their fabulous first half, they will create enough chances for Kane against anyone. He's a one man goalscoring band though.
France (holding)
Paul Pogba gave hints he could become a force in this tournament, even if France were still a bit of a riddle and their defending remains in doubt. Too much talent and life in young legs to ignore after a video-assisted win over plucky but technically short Australia.
Germany (crashing)
Yes, we are kind of writing off the world champions and pre-tournament favourites in many eyes. They looked old and tired in defeat to Mexico.

Mexico (surging)
The new tournament dark horse after tormenting Germany. Mexico don't have a great finals record but this team has all the zing of a habanero.

Switzerland (trudging ahead)
People tend to forget about how good Switzerland can be, with good reason given their regimented tactics. They could play a big part though.
Uruguay (slipping)
Impressive squad let themselves down in narrow squeak against Egypt with Luis Suarez off his game.
Argentina (crashing)
Iceland are a wonderful story, but if Argentina can't beat the tiny terrors of world football then they are in serious trouble, Lionel Messi and all. And Messi's World Cup credentials are not well established.
Serbia (holding)
One fabulous free kick does not a tournament make, but Aleksandar Kolarav's cracker against Costa Rica gives them a slight feel-good edge over Croatia.
Croatia (sudden drop)
Trouble in camp for early dark horse tip, with a player sent home for refusing to play as a sub against Nigeria. That's the spirit. Flat against Nigeria and didn't score from general play in the 2 - 0 win. Suddenly becomes hard to forget previous failures.