French flanker Bernard Le Roux believes his side will need the bounce of the ball this weekend if they're any shot at beating the All Blacks.
Le Roux, who only played 12 minutes off the bench on Saturday, insisted that teams don't beat the All Blacks because they are better than them on the pitch.
"I don't think you ever win (sic) the All Blacks because you're better than them, I think you win them because you've got a bit of luck in your side.
"They're really well conditioned, really well all over the park and [are] world class players in each position," he said.
But, it was the All Blacks who were lucky in the second half, with referee Luke Pearce opting to sin-bin French lock Paul Gabrillagues for a high shot on Ryan Crotty.
Reduced to 14 men for 10 minutes, France couldn't clog up the holes on defence and conceded two tries before the All Blacks bench ripped them apart.
The South African-born Le Roux said the yellow card was unfortunate but didn't excuse the team's poor performance afterwards.
"We lacked confidence in ourselves, confidence as a team. We didn't stay focused and you can't do that against the All Blacks," he said.
"We should have stayed in our systems, stay relaxed… which we didn't do. That's when the mess started.
"We needed one player tackling wise, defensive wise, whereas everyone was like a chicken without a head running around trying to fill gaps."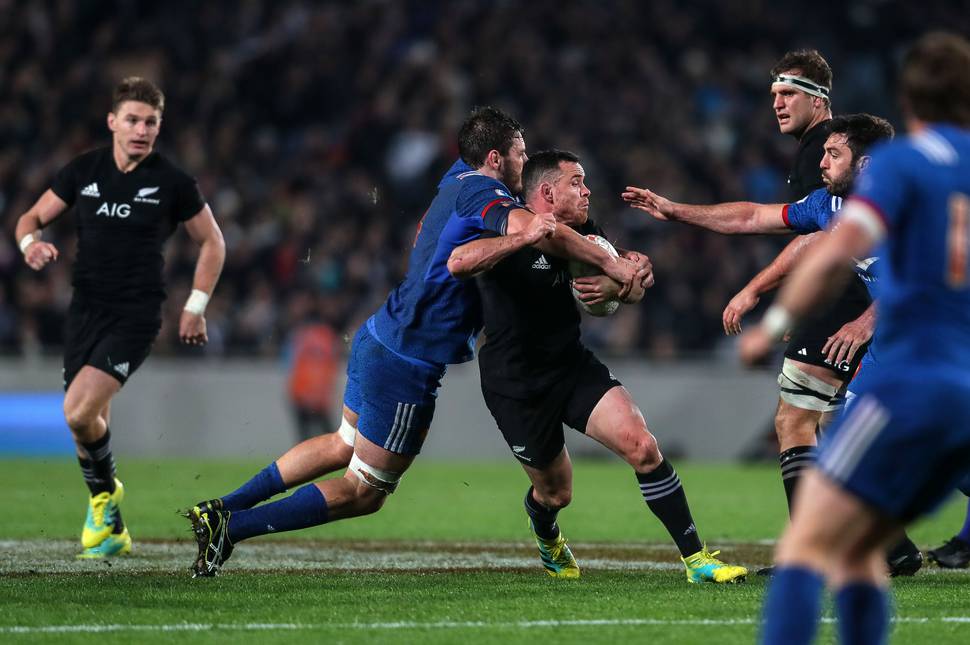 Inconsistencies appeared in the officiating when Sam Cane and Ofa Tuungafasi clashed with French winger Remy Grosso in a high tackle.
A swinging arm of Cane and the shoulder of Tuungafasi resulted in Grosso leaving the field and was taken to hospital - he suffered two fractures to the head.
The injury has ended Grosso's June tour of New Zealand and is waiting for the all-clear from doctors as to when he can fly home.
The incident lead to France coach Jacques Brunel labelling the All Blacks as dirty players in an explosive post-match interview - comments he's since retracted.
Le Roux, 29, didn't believe that the All Blacks were dirty players but said they do the things on and off the ball really well that enables them to win.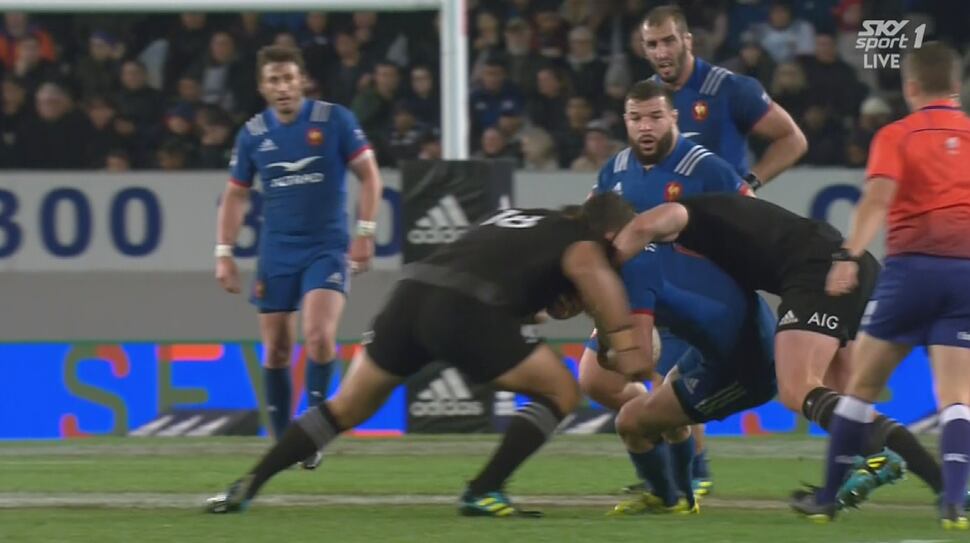 France will remain in Auckland until Thursday when they head down to Wellington for the second Test match on Saturday.
Le Roux said France came here with the intentions of being competitive, but "with a bit of luck" they could walk away having won a game or two.
"With a bit of luck we can take one, I don't know about two games but you never know with France All Blacks [sic]."
To get the day's top sports stories in your inbox, sign up to our newsletter here