The issue of contracting teenagers made headlines earlier this year when New Zealand Rugby boss Steve Tew took aim at those attempting to lure players as young as 15. The ugly public tug-of-war involving Etene Nanai-Seturo, the New Zealand sevens star signed to the Chiefs next year, is but one example how signing long-term contracts too young can go wrong.
To gain an insight from those at the coalface, we approached Ben Boyle, rugby agent at WeAreTenzing, to discuss the complex challenges surrounding this issue.
Q. What are your thoughts on rugby players enlisting agents while still at school?
A. It is a polarising issue, with some questioning the necessity. However, if rugby and league franchises are identifying and recruiting players whilst still at school, as they are, then it's crucial players and their families receive independent professional advice on how to navigate that process. You wouldn't sign up for a mortgage or buy a house without advice, so why should a teenage rugby player be expected to sign a rugby contract without any.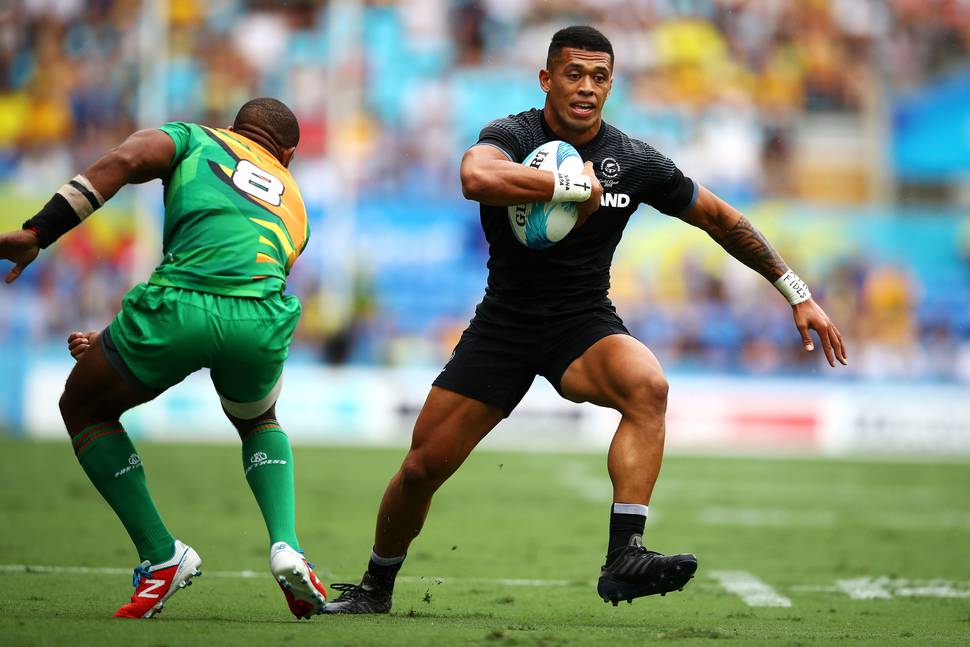 Also, those final years of school are hugely formative for young people; a time when often big life decisions need to be made. Juggling ambitions in a fickle and uncertain rugby career with ambitions outside the game can be challenging for young people and their families; trustworthy advice and mentorship from someone who knows the industry and landscape can help young people make the best decisions. Young people arguably need an agent more than anyone.
In saying that, it is important to work with the schools to find the best time to sit down with a player and introduce them to a province/franchise as to not distract them from what they are at school for which is education.
Q. As a player agent, in a competitive market, is it a difficult scenario? If you don't approach them, someone else will.
A. With the aggressiveness of NRL agents and clubs approaching players younger and younger it has become a necessity that they at least sit down with someone and give the player and their family all the potential options.
Q. Teenagers are very impressionable - have you seen some led astray?
A. Unfortunately this is all too common with teenagers who have representation that promises the world and fails to highlight the reality of professional rugby and manage expectations.
Because of the exposure they have now and some of the rare cases where exceptional players get full contracts straight out of school, players see this rather than focus on a good academy where they will develop along with their education.
Part of the job is educating players and the families about how the contracts work and the levels involved. From there you need to emphasise that generally the first two years out of school are development years where skills are crafted along with furthering education.
Q. What is your approach?
A. We identify players we're confident have the potential to play professionally. We meet with the players, their families and coaches to discuss representation; not only what it entails and what we can do for them, but also to establish what their ambitions in and out of rugby are. Once they agree to come on-board we promote them around unions and franchises to find an opportunity.
However, finding a pathway that aligns rugby and non-rugby ambitions is crucial, and it's often a matter of fitting the rugby around the study or work, not the other way around. Other considerations such as their family situation, what support network they might have in a new city, the cost of living and their ability to support themselves, and how independent and comfortable a young player might be living away from home also have to be factored in. Some players will thrive in a new environment away from the distractions of home, others might find the comforts of home crucial to their development. It has to be a case-by-case basis tailored to the individual.
Rugby development and opportunity has to also be considered, and finding the best pathway is important, but in a career as uncertain as professional rugby, it has to be worked in tandem with their alternative career pathway.
Q. With young players does it need to be a collaborative approach which includes family members?
A.
It's important to keep parents and family members in the loop and involved when these young players are making a decision on their future. Depending on the player's ability, they can have a lot of interest from professional organisations and it's critical that family see all of the options and have an understanding of what to expect to assist a player in making the best-informed decision.
Q. How important is it to temper expectations with young talent wanting to move too quickly or having unrealistic visions of cracking the big time immediately?
A. Protecting their development at their own pace is key. Players can have multiple options and it is crucial to educate players and families that going for a deal which involves more money and being full time in a professional team is not always the best option. Certain players that have developed faster may be able to handle it, but you see it more and more these days with players sustaining big injuries in their first year out of school due to the physical demands of the body and their workload.
To get the day's top sports stories in your inbox, sign up to our newsletter here