What a week for cricket. Talk about going to any lengths to earn a few column inches.
Bowled out for 58, rain, torrential rain, nasty name-calling, pink balls, tampered balls – as Bill Lawry was fond of saying, "It's all happening here."
And yet, as the final test of the autumn approaches, all I keep hearing is: "When are you going to Power Rank Kane Williamson's record-breaking 18 test centuries?"
For example, take this direct quote from Mike, who works on the floor below: "Hey, when are you going to Power Rank Kane Williamson's record-breaking 18 test centuries?"
And this from Pete, who lives nearby and buttonholed me near the smallgoods section at Countdown: "It'd be great to know which of Williamson's centuries were the best, in descending order if possible."
I'm nothing if not a populist, so without further ado...
18. 114 v Bangladesh, Chittagong, 2013
There is no such thing as a bad test century but there are such things as unmemorable ones. This one, scored in 210 balls in a bore draw against the Bangladeshis falls into that category. Williamson's second innings 74 was probably more memorable because it was ended when a pull shot was caught between the thighs of a close-in fielder, ending a bid to become the fifth New Zealander to score tons both innings of a test.
17. 113 v Zimbabwe, Bulawayo, 2016
Williamson's first as captain and it came in a convincing win. Just six New Zealanders batted in the first innings of 582-4 and BJ Watling's unbeaten 83 was second-to-lowest score. This was no contest for someone of Williamson's skills.
16. 113 v West Indies, Kingston, 2014
Williamson had a shocker in the Windies two years prior – 49 runs in four innings – so this was cleansing. It was a real grind, too, taking up 298 balls on a sluggish surface.
15. 113 v India, Auckland, 2013
Overshadowed by Brendon McCullum's 224. It would not be the last time a wonderful Williamson century played second fiddle to a teammate's double. On this occasion they came together at 30-3 and set the platform for a 500-plus total. New Zealand survived a second-innings humiliation to win the match by 40 runs. (You may also have noticed that Williamson has a real weakness on 113.)
14.
135 v Sri Lanka, Colombo, 2012
Another great ton that suffers from the overshadow factor. Even though Ross Taylor scored just seven more than Williamson it was the post-match events that would take the gloss off. These two came together at 14-2 and Taylor departed at 276. Their partnership, and Tim Southee and Trent Boult's brilliance, secured a shock victory. It was to be Taylor's last act as captain…
13. 104* v Bangladesh, Wellington, 2017
Some might rank this lower given the opposition and the apparent ease of the seven-wicket victory. What you forget is that Bangladesh declared their first innings at 595-8 and New Zealand did not secure this win until deep into the final session. Williamson's breezy 90-ball knock was a masterclass in scoring quickly without undue risk.
12. 130 v South Africa, Dunedin, 2017
A quality South African attack and an important series for New Zealand, but the test never rose to great heights because of the Dunedin weather.
11. 192 v Pakistan, Sharjah, 2014
It is weird his second-highest score is not higher on this list but it was an eerie match all around. This was the game where the players took a day off because of Phil Hughes' death. Pakistan were on top, then collapsed, then McCullum and Williamson blitzed them. Yet the stadium was empty and the players looked like they'd rather be elsewhere. It was brilliant, yet somehow pointless.
10. 108* v Sri Lanka, Hamilton, 2015
Williamson's most under-rated century, IMO. This was a difficult Seddon Park pitch with a patch that offered trampoline bounce. The target of 189 was no given at 14-2 and even 78-3 with a long tail and some out-of-form players to come. The No 3 calmed everyone's nerves with a technically brilliant, unbeaten century.
9.
166 v Australia, Perth, 2015
It wasn't even his best knock in this series. It was typically excellent, but his old mate Taylor was busy at the other end compiling 290 on a flat WACA wicket.
8. 102 v England, Auckland, 2018
There was a temptation for recency bias to kick in and place this higher, but midtable is where it belongs. It was important, coming in a brilliant victory, it was restrained and it was the first pink-ball century in New Zealand. Well played.
7. 131 v India, Ahmedabad, 2010
A debut century and, when India were 15-5 in their second innings, a key part of what could have been a famous New Zealand victory were it not for VVS Laxman. So why does it sit way down at seven on this list? Because he's scored six more momentous centuries, that's why.
6. 161* v West Indies, Bridgetown, 2014
A little context is required to demonstrate the importance of this unbeaten ton. New Zealand had won the first test on the back of a Williamson century (see #16) but lazily went down by 10 wickets at Port-of-Spain. They needed to win in Barbados to claim their first series away from home against a top eight side for 12 years. They conceded a first innings lead, but Williamson's brilliant second innings intervention invited McCullum to boldly declare at stumps on day four and leave the Windies 308 to win. They fell 54 runs short.
5. 132 v England, London, 2014
New Zealand made a pig's ear of this test, somehow losing after scoring 523 on the back of Williamson's pure-class century. It's at Lord's, too, so gains instant gravitas.
4.
102* v South Africa, Wellington, 2012
Williamson's second century was a coming-of-age moment. This was an outstanding Dale Steyn-led attack and New Zealand were given no price on batting through the final day to save the match, and less than zero when they were 83-5 midway through the middle session. Williamson stood firm even after copping one in the nuts from Steyn, his cracked protector a treasured memento.
3. 242* v Sri Lanka, Wellington, 2015
New Zealand conceded a big first innings lead and were in trouble in the second until Williamson and BJ Watling shared a then-world record unbeaten partnership of 365 for the sixth wicket. A remarkable turnaround saw them roll Sri Lanka for 196 to take the test. If the attack was a little bit stronger, this would be top of the tree.
2. 176 v South Africa, Hamilton, 2017
It wasn't a match-winning knock, but with the visitors 80-5 and miles behind going into the final day, it should have been. Rain prevailed but couldn't rinse away the class of Williamson's knock. Even Faf du Plessis described his performance across the series (see #12) as "extraordinary".
1. 140 v Australia, Brisbane, 2015
Recent history suggests visiting teams cannot bat on the Gabba (or bowl) and this was no different really – apart from Williamson, whose impeccable 140 was a beacon. Scored in just 178 balls, this was a sublime example of the art of batsmanship against an attack that included the Mitchells, Johnson, Starc and Marsh, Josh Hazlewood and Nathan Lyon. Even the Channel Nine commentators were wowed.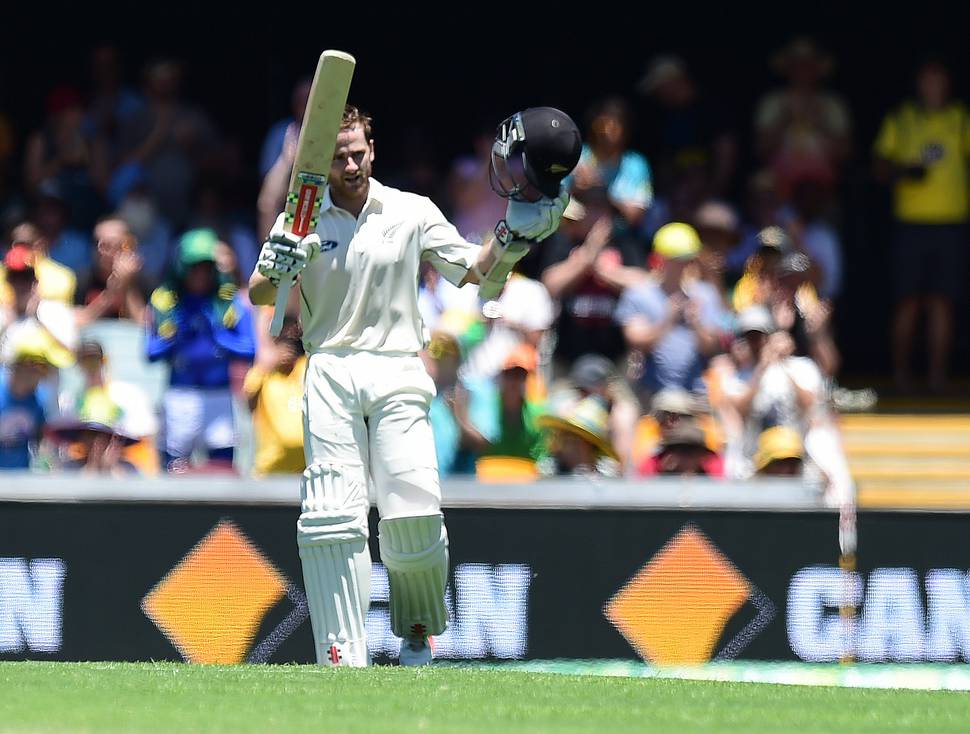 Hope you're happy now, Pete and Mike.
--
One thought from the day-night test. Well, two or three actually, conflated into one awkward, over-long paragraph. New Zealand Cricket was dead unlucky that the test flopped in terms of crowd numbers. They would have been counting on a decent Friday night walk-up crowd and 15-20,000 on Saturday. Those prime times were both devastated by the rain. Poor weather can happen at any time of the year, particularly in Auckland, but it doesn't alter the fact this experiment happened way too late in the year. For day-night tests to work they need to happen in school holiday season. NZC and Sky don't want to hold test series in holiday slots because they are expensive and don't pull in punters, but a one-off test in January preceding a limited overs series might change that. It goes without saying that there'll be plenty of reasons this cannot happen.

THE WEEK IN MEDIA ...
Cricinfo's excellent Brydon Coverdale gives an excellent panoramic view of the wider context of Australia's collective outrage at their cricket team.
Not former Wisden editor Matthew Engel's most cogent piece, but it has a few ripping lines, including this one: "… in some ways a cricket team on a difficult tour has become more isolated and embattled: fearful of intrusion by press and public, sitting in team rooms over-analysing performance and tactics – while still constructing a morality that makes sense at the time because there is no one capable of seeing the bigger picture." From the Guardian.