The Australians celebrated hard after winning the Transtasman test in Hastings tonight.
A tough track in the Horseware Silver Fern Stakes incorporated the Transtasman senior test match between Australia and New Zealand and the Aussies were on form, posting three clears in each of the first two rounds to force a jump off during day four of the Land Rover Horse of the Year Show.
None of the Kiwis managed a clear in the first round, with Melody Matheson and Lily Tootill having two rails apiece aboard Graffiti MH and Ulysses NZPH, respectively, while fellow team member Tess Clark had just the one down on Sinatra II.
The fourth member of the Kiwi team, veteran Maurice Beatson, looked to be heading for a clear but a rail at the second to last and an unfortunate fall at the final fence put paid to that.
In the second round, the Kiwis added more rails which put paid to their plan for a home country win, leaving the field wide open for the invaders to take both the individual trophy and the team honours.
Four went into the jump off, with double clear rounds from Australians, Stuart Jenkins and Fairview Aliquidam, Brooke Langbecker and Quintago and Clint Beresford and Emmaville Jitterbug.
No matter what, the trophy was heading over the ditch, with the fourth double clear coming from New Zealander Katie Laurie who relocated to Australia in March 2017 but is back to contest the Olympic Cup once again.
Aboard the lovely grey stallion Casebrooke Lomond she tried her best but couldn't quite catch Beresford, who did one better than his second place in 2016 and took away the 2018 Horseware Silver Fern Stakes. Jenkins slipped into third with a rail in the final jump off relegating Langbecker to fourth.
Young rider Brayden Aarts was fifth with LT Holst Aunty Annette with a four fault total after two rounds with Tess Clark and Sinatra II sixth as the fastest eight faulter.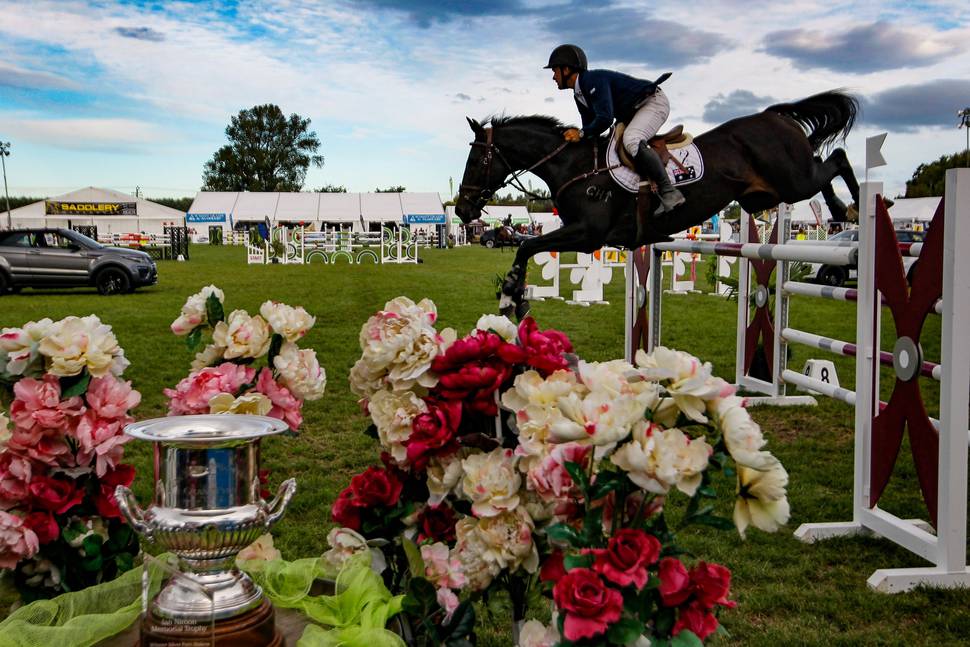 The Bayleys Real Estate Young Rider of the Year went to Te Awamutu teen Emily Hayward, the only double clear of the day on Yandoo Lady Gold. The class for under 21 year old riders is always hotly contested and the young lady was thrilled to take it out.
Hayward has won the national young rider series multiple times but had yet to lay claim to the HOY title, and can now add the award to her long list of other victories. Kimberley Bird and Cera Cassina seem to like second place taking out the spot behind Emily after their second placing in the Ultra Mox Lady Rider of the Year yesterday.
Third went to Nakeysha Lammers and Resolution while Cambridge's Nicola Hammond and Carlo I were fourth.
In the eventing, Rio Olympians Clarke Johnstone and Balmoral Sensation wowed in the dressage phase of the Land Rover CIC 3* to be in top position heading into the second phase.
The thrilling crosscountry will take place from 9am tomorrow.