It's the little things that draw tennis stars like Caroline Wozniacki back to Auckland for the ASB Classic year after year, tournament director Karl Budge says.
The former world No 1, currently the third-best women's player, is among scores of players competing in the ever-growing tournament that begins tomorrow.
The 2018 ASB Classic will be her fourth in a row.
This year's ASB Classic men's singles winner, world No 8 Jack Sock, is also returning for the men's tournament - which begins next Monday.
Attracting the top talent, which last year included Serena and Venus Williams, in the sport on a much smaller budget than other international tournaments was about building relationship, Budge told the Herald on Sunday.
"I talk a lot about winning the dressing room over and I think we've done that the past couple of years.
"We make a pretty concerted effort to get to know each of the players individually and [learn] what's going to motivate them - whether that's golf with their father, whether that's the right bottle of wine in the hotel room at night, or as simple as putting on some candles in the room before they get there.
"There are lots of little one percenters that actually are the things that they remember. They're doing this 40 weeks a year so it's the little things that make a big difference."
Recruitment was about offering a truly Kiwi "experience" that would help encourage the stars to return in the future - and encourage their equally talented friends on tour to pay New Zealand a visit.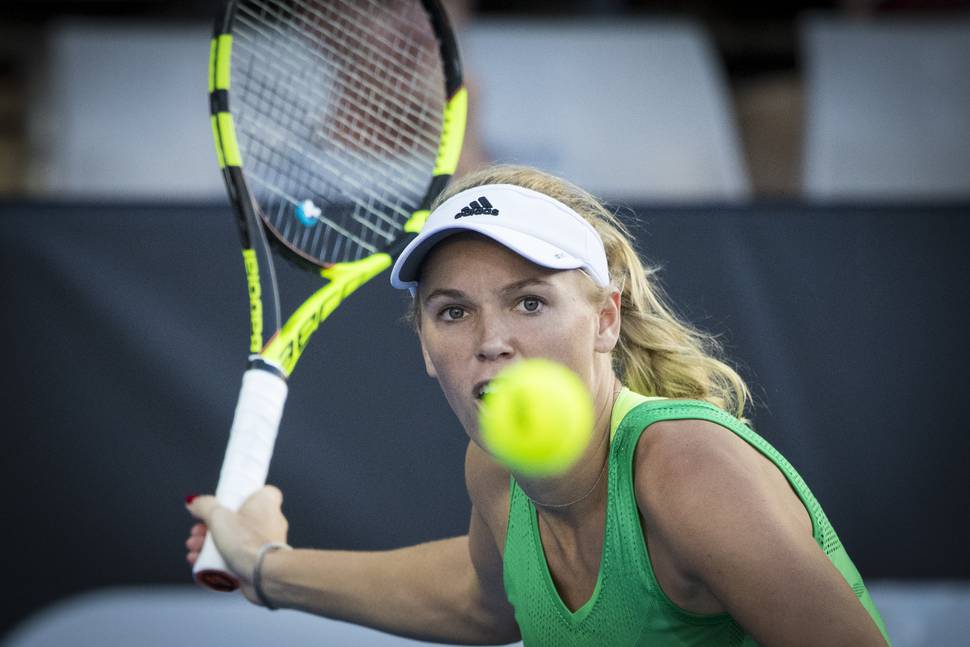 A helicopter would be on standby to ferry players to parts of New Zealand they wanted to visit during their down time - be it a Waiheke Island private beach, as Serena Williams requested last year, or Hobbiton in Matamata, which is understood to be Wozniacki's destination of choice.
Budge said Auckland's size and laid-back culture was also appealing to tennis stars because they could have some anonymity here.
"We're a global metropolitan city but we're small enough that the players can be left alone to do their job. First and foremost they're here to play tennis. We're not in the spotlight of the Australian Open.
"If they're in Australia everything is about how they're going to perform next week. Whereas here they can focus, they can go out and have beautiful meals on the waterfront without being swamped by fans."
The event was growing in popularity with the public as well as with stars, he said.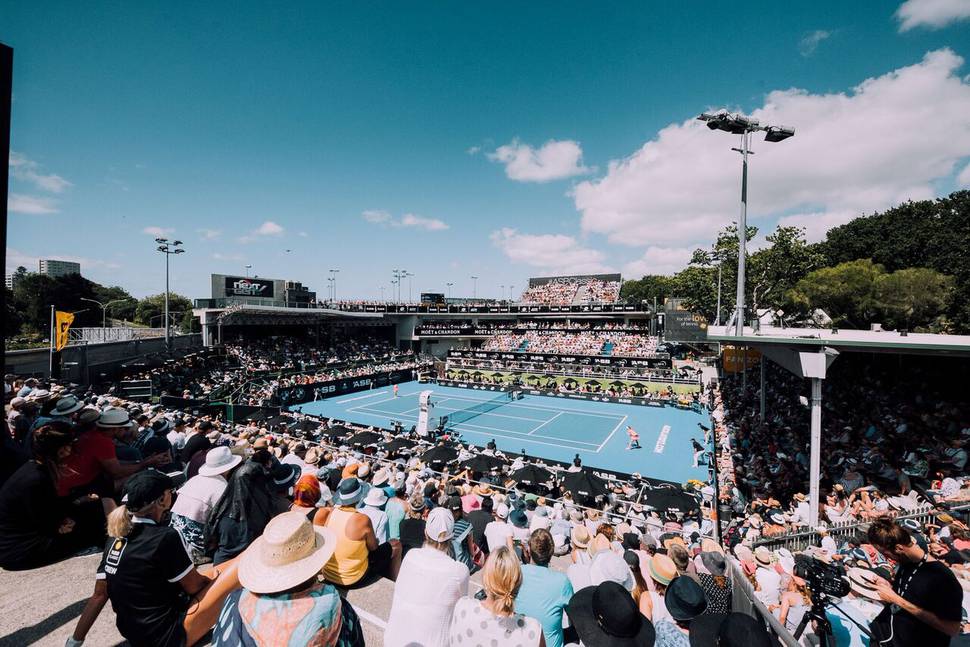 Five years ago people came because they were tennis fans, but now the ASB Classic attracted music, food and fashion lovers, too.
"We appreciate that tennis isn't front of mind when it comes to sports in New Zealand so we really have to make this a much wider entertainment offering while we're delivering probably the biggest international stars that come to New Zealand on an annual basis."
Pop-up versions of some of SkyCity's most popular restaurants will be on site at the ASB Classic's entertainment hub The Serve.
Two music and fashion events are also scheduled during the tournament's first weekend.
"It's a different day out than what you'd expect to go to with other sporting events. It is one where you get to be a little bit more dapper. You can get dressed up and I guess enjoy being part of celebrating summer," Budge said.
The ASB Classic begins tomorrow and is on until January 13, at Auckland's ASB Tennis Arena.
Stars to watch
• Caroline Wozniacki, ranked third
• Women's #14 Julia Goerges has confirmed her attendance
• Former junior US Open champ Jack Sock will also play in the men's singles
• Israel-born Canadian-raised teenager Denis Shapovalov - who has been touted as the next Roger Federer, will play
• Argentine ace Juan Del Potro, who bet Rafael Nadal in the semi-final of the 2009 US Open, will be gracing centre court after withdrawing from the tournament last year due to injury
• Top Kiwi doubles player Michael Venus will return to his home town to play the tournament with his partner Raven Klaasen, of South Africa
• Two fellow New Zealand men - Marcus Daniell and Artem Sitak - have also made the doubles main draw with their respective partners, Dominic Inglot and Wesley Koolhof
Weather
The MetService has warned tennis-goers that rain interruptions are likely during the first week of the ASB Classic.
Forecaster Cam Coutts said unsettled weather was forecast, starting with showers tomorrow on the opening day of the event.
"Possibly most of Monday will be okay, but we're looking at rain developing later in the day. Then Tuesday periods of rain and there could be some heavy falls.
"It's still looking wettish until at least Sunday with rain or showers through the week."
Wine and dine
• The event's entertainment and food precinct The Serve will almost double in size, extending further into the Auckland Domain
• Pop-up versions of Bellota and The Grill will set up shop
• Celebrity chef Sean Connolly will be making his signature Wagyu burger with Dutch fries and Mexican street corn
• The Sugar Club is catering the Moet & Chandon champagne lounge
• Punters can try a fish madras curry or "Bang Bang" chicken salad from new restaurant Spice Alley opening at SkyCity next year
• And for those craving comfort food, there'll be a Hot Dog Bar serving Mexican, Japanese and American varieties of the sport stadium snack
• The two-storey Heineken Bar is returning, as is the Kapiti ice cream store
Off-court winners
• Musician Boh Runga and shoe designer Kathryn Wilson are hosting the floral-themed Garden Lunch on Friday January 5. For $149 you get a general admission ticket that includes a three-course degustation and access to a Q&A session with the pair and a performance from Runga. A $269 A-reserve ticket also gives you access to centre court at 3pm
• On January 7, the Sunday Sweetspot music festival is on at The Serve. Organised by Shapeshifter's Sam Trevethick, the event will feature performances from Sunshine Sound System, Dylan C, Chicorelli (Liquid Lowdown), Weird Together Soundsystem and Trevethick's new band, The Peacekeepers
Tennis etiquette
• Don't talk or make noise between points
• Don't stand up until the end of a point
• Don't heckle or boo
• Turn your phone off or to silent
• Don't use the flash on your camera or phone when taking photos
• Wear sunscreen and stay hydrated
• Do dress up (if you want to)