The world of darts is renowned for the party atmosphere evident at various tournaments staged by the Professional Darts Corporation (PDC) around the globe.
Supporters attend tournaments across the planet dressed in crazy, creative and bizarre outfits that turns what would normally appear to be a relatively dull sport into an exciting festival of darts.
Every year, that passion and enthusiasm for the sport is amplified when the year draws to a close and the season of darts culminates in the PDC's largest and most prestigous event - the World Darts Championship.
As the players lift their game for the World Championship, so too do the fans.
This year is no different, as fans have turned out in typically outrageous costumes for the 2018 World Championship at Alexandra Palace in London.
This year, supporters have attended dressed as Santa Claus, Super Mario characters, squids and even Sacha Baron Cohen's satirical fictional character Ali G.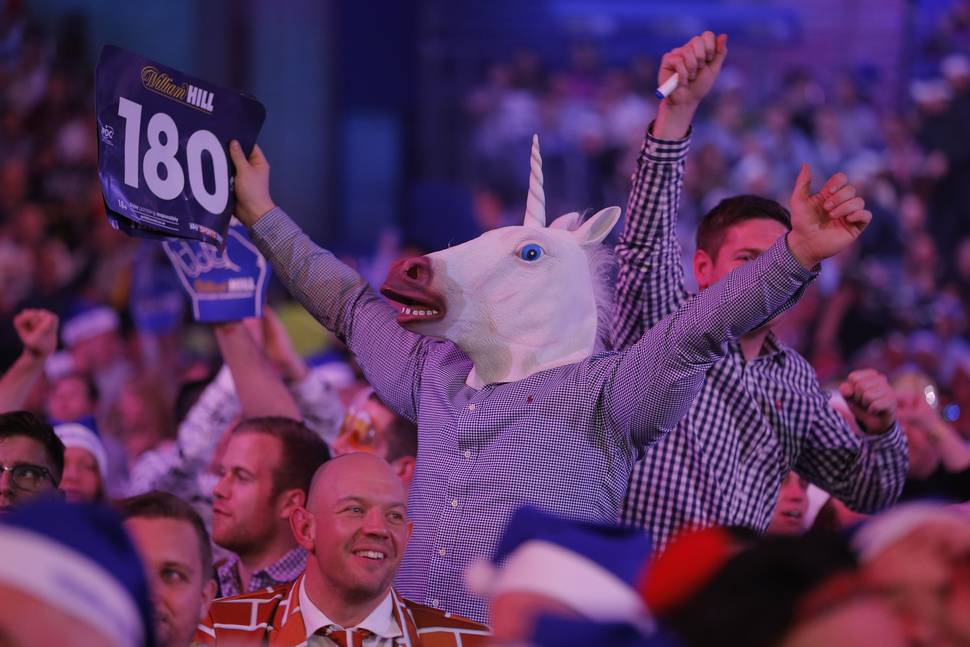 However, one fan and a group of his friends have stolen the show amongst onlookers with an eye-catching performance with their costumes.
Filmed walking out of the players' tunnel dressed as a bag of chips, a supporter was swarmed by his mates dressed as seagulls to create a scene of hilarity.
The World Championship is scheduled to run through to New Year's Day, where the two finalists will compete for a prize of £400,000 (NZ$760,810).
Two Kiwis qualified for the tournament, although Cody Harris was eliminated 3-1 by England's Ian White in the first round after defeating American Willard Brugier in the preliminary round.
The result leaves Bernie Smith of Christchurch as New Zealand's only representative.
Smith will face China's Zong Xiaochen in the preliminary round on Thursday morning (NZT), with the winner meeting Justin Pipe of England in the first round.