A New York judge has ordered former West Tigers player Matthew Lodge to pay the victims of his Manhattan rampage $US1.234million ($1.7 million NZD) in damages.
US District Court Judge Kimba Wood's ruling - in which he detailed the terror inflicted by Lodge on German tourist Carolin Dekeyser, Manhattan couple Joseph Cartright and Ruth Fowler and their nine-year-old son - comes as the prop attempts to resurrect his National Rugby League career, according to Daily Mail.
The New York law firm representing the victims vowed to recoup every cent of the judge's order, despite Lodge living in Australia.
"We are looking at any and every method available to us to collect on this judgment, including potentially garnishing his future wages," senior associate at Wigdor LLP Renan Varghese told AAP on Thursday.
Lodge, 21, was arrested at gunpoint by NYPD officers in the early hours of October 16, 2015.
He was temporarily held in New York's infamous Rikers' Island jail complex until he was bailed out and then sacked by his former NRL club, Wests Tigers.
Lodge has been working on returning to the NRL after linking with Queensland's second tier club Redcliffe Dolphins.
Earlier this week he also received approval to train with the NRL's Brisbane Broncos.
Lodge ignored the civil lawsuit, declining to testify at a hearing or hire a lawyer to mount a defence.
Dekeyser, Cartright and Fowler provided harrowing testimony of the impact the 193cm tall Lodge has had on their lives.
The incident began at about 4am when Dekeyser and a female friend were getting out of a taxi on Manhattan's Upper-West Side and Lodge followed them to an apartment building, yelling "he wanted to take them to Australia".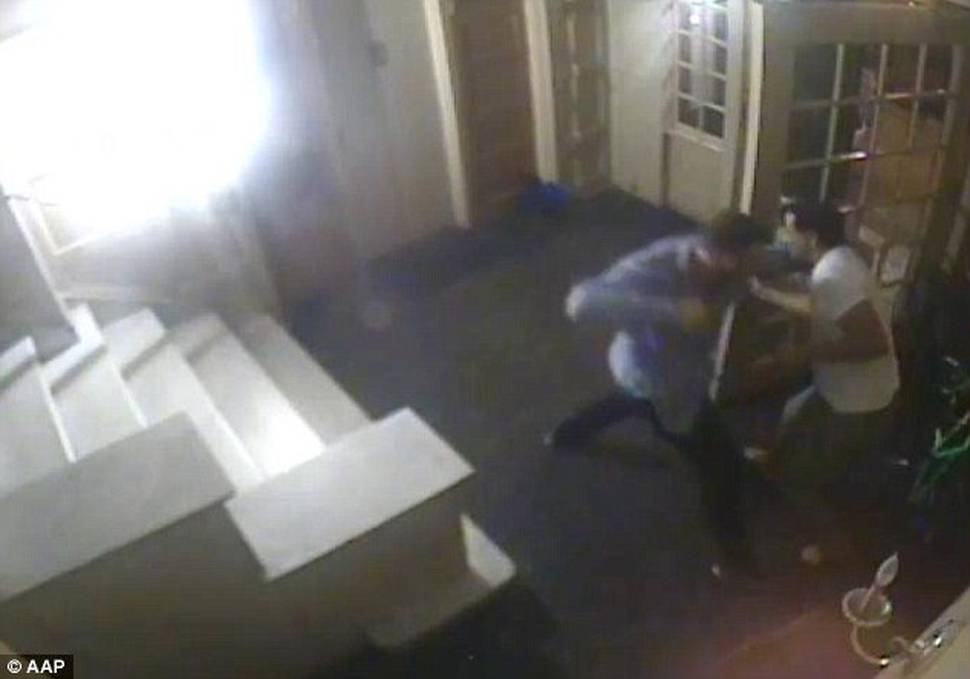 Lodge also violently grabbed Dekeyser by the shoulders "so that she could not escape".
Judge Kimba said: "Lodge followed and threatened Dekeyser, stating 'do you think you're going to die? This is the night you're going to die'."
Cartright, a resident of the building for more than 20 years, heard the women frantically ringing the intercom, went to the front door before "Lodge grabbed Cartright and made death threats".
Lodge forced his way into Cartright's apartment where Fowler and their nine-year-old were sleeping and said "My name is Matthew Lodge. I come in peace. Salaam Alaikum" before smashing furniture, plates and other items.
Judge Wood wrote "Lodge put Cartright in a headlock, punched him several times in the head, and shoved him" and "approached the bathroom in which Fowler and her son were, attempted to gain entry, and punched the door, leaving a hole".
The family was so terrified by the incident they had to move out of the apartment and their son, who during the incident told his mum "I'm too young to die", suffered from night terrors and had to see a child therapist.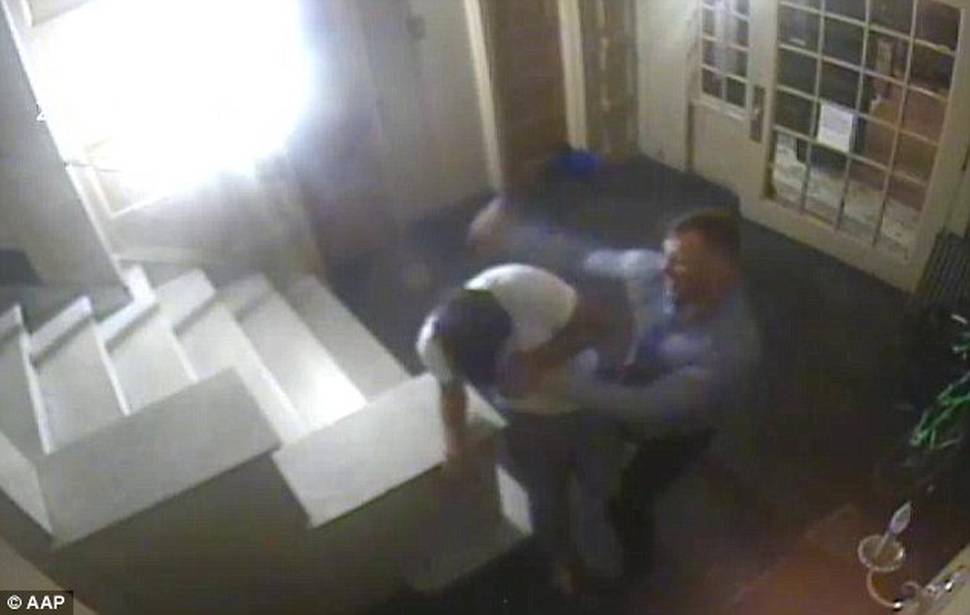 Dekeyser told the court she is "haunted by the fear" that Lodge might seek her out and "suffers from trouble sleeping, night terrors, nervousness, and anxiety" whenever she is in the dark.
Judge Wood's order includes $US525,000 ($751,288 NZD) to Cartright, $US400,000 ($572,491 NZD) to Fowler and $US250,000 ($357,756 NZD) to Dekeyser for emotional distress and punitive damages.
"They are happy with the outcome but no amount of money is going to compensate them for what happened or could make up for what they experienced," Varghese said.
"They would gladly give up all of the money to take these events back."
The trio was upset in December when the judge in Lodge's New York criminal case opted against sentencing him to jail.
After Lodge completed community service and received alcohol abuse and anger treatment Judge Kate Paek sentenced him to a conditional discharge.