The iconic image of Sir John Walker's 1500 metres gold medal win at the 1976 Montreal Games will be immortalised in a bronze statue to stand in the Manurewa town centre.
The permanent tribute comes after years of planning by the SJW Legacy Trust, who have so far raised $150,000 towards the project, which is planned to sit near the corner of Great South Road and Hill Road.
Plans were unveiled at the Manurewa Community Board Office today, where Sir John - a former student of Manurewa High School and long-time member of the local athletics club - expressed his surprise and gratitude, together with a touch of humour.
"It came as a big shock, because normally you're dead and then they do a bronze statue of you," he quipped. "I hope it's not an omen."
Distinguished sculptor Joanne Sullivan has been commissioned to start the project, which is expected to take up to 12 months to complete.
Sullivan's previous work includes the life-sized statue of Australasian champion thoroughbred Phar Lap and jockey Jim Pike, that takes pride of place outside the Timaru Racecourse.
"It's very challenging, certainly, to capture the likeness, but that is what I do," said Sullivan.
"The most important thing in the sculpture is to capture the essence of the agony and ecstasy of that moment of [Walker] crossing the line - where your physical complete being is in it, but [also] the ecstasy that goes with it - and that is what I want to bring to life. And if I've done that, I feel I've done my job."
Sir John took time to thank Trust directors Graeme Douglas and Dave Sirl for their fundraising efforts, and remains delighted the money came from private and commercial donors, without assistance from either the Auckland Council or local community board.
"For these two gentlemen to go out and raise all of this money for a statue of me is quite humbling. People just don't do things like that."
Footage and photographs of the Kiwi middle-distance running legend crossing the finish line with his arms raised and head thrown back remain unforgettable to New Zealanders, and it's hoped the statue will stand to inspire young athletes for generations to come.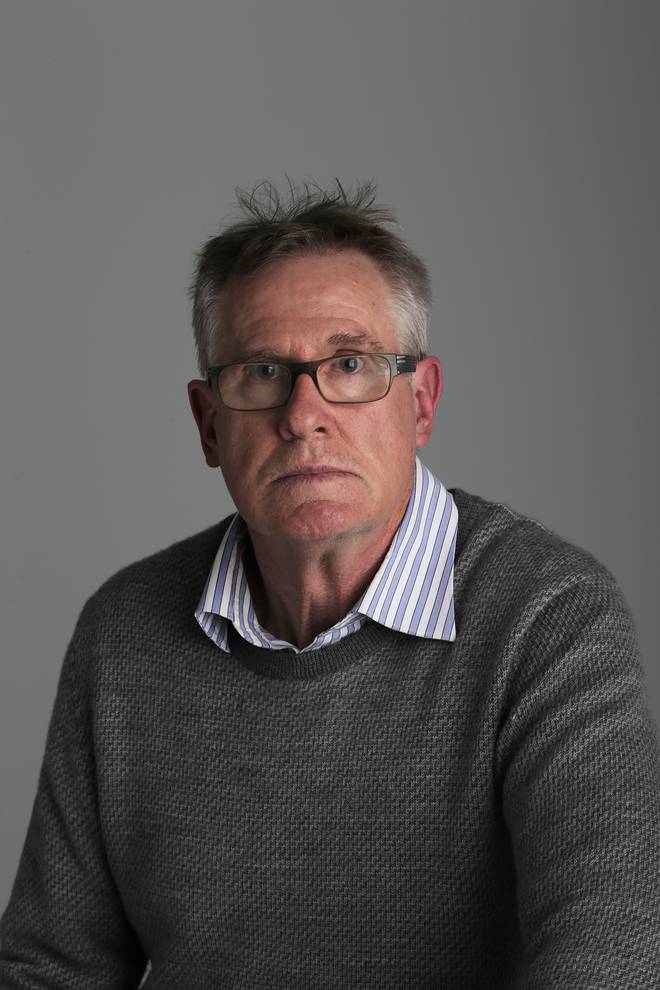 "I hope this is a legacy for others," said Sir John. "When they look at this statue, the kids might say to each other, 'if he can do it why can't I?'"
The project will be completed in three stages, with Sullivan first creating a small scale preliminary version over the next four to six weeks.
The Trust will then have a chance to make any changes to the design, before Sullivan embarks on having the full-size statue moulded, first as wax, then clay, before the finished article is revealed.