Queenland Reds player Taniela Tupou has been suspended for two weeks following a head-butt on Chiefs captain Liam Messam.
The prop - known from his Auckland schoolboy days as the "Tongan Thor'' - was playing in a match against the Chiefs today when the incident was cited.
In a statement released by organisers late tonight, Judicial Officer Chris Newton accepted a guilty plea from the young Tupou for contravening Law 10.4 (a): Striking with the head.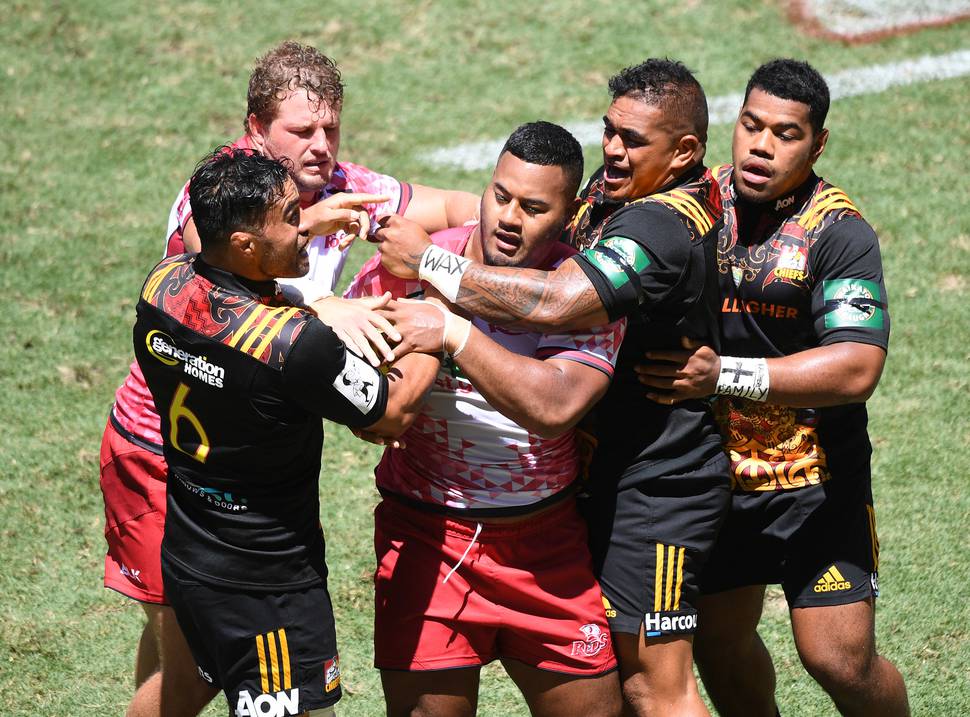 "Tupou has been suspended from all forms of the game for two weeks up to and including Saturday, February 25, 2017.
"The judicial officer determined the event was a red card event. Tupou accepted a head contact occurred.
"The decision was a lower entry level (four weeks), discounted 50% for an unblemished playing record and extenuating circumastances in the incident, hence two weeks.''
The incident happened seconds after 20-year-old Tupou bumped off Messam, who had come in for a tackle.
Video footage from the game shows a bit of a scuffle - in which Messam can be seen collaring Tupou.
Tupou responds with a head-butt.