Michael Brown is going through a mid-life crisis so he thought it would be a good idea to tackle the Pioneer, a seven-day mountain bike race from Christchurch to Queenstown. This is his report from the sixth day of the race.
There's a different feeling around camp tonight.
It's one of excitement and anticipation about tomorrow's final stage of the Pioneer but it's also because of a realisation that riding partner Herald photographer Greg Bowker and I might just do this thing.
Six days down, one to go.
And it's mostly downhill from the Snow Farm on the Pisa Range to Queenstown. There's still 1451m of climbing but that feels like a Sunday afternoon ride compared to some of the days we have had.
Somehow, given yesterday's massive 112km ride from Lake Ohau to Lake Hawea (that included 3578m of climbing), I felt good on today's 66km ride from Lake Hawea to the Snow Farm.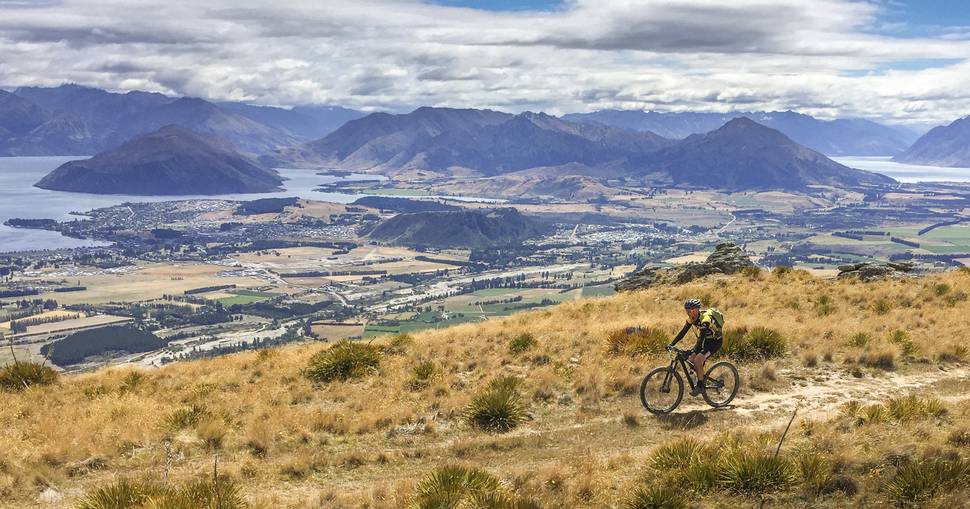 For Greg, it was another day of suffering. Not only is he finding the riding challenging because of the terrain, but it's a struggle for him to get comfortable because of the terrible saddle sores he's having to ride through.
It's been difficult to watch but he's also shown amazing strength to keep going. Needless to say, there will be fewer people happier to see the finish line than him.
And there will be lots of happy people.
"It's going to be great," said Lars, who hails from Holland but now calls this country home.
"We've been in places you never get to see and I wanted to see New Zealand. I didn't come to set the fastest times, only to ride as much as I can. And I have done that. I'm happy."
Lars will have covered the same distance as everyone else, even if it wasn't as quick as some.
That's more than OK. It's that sense of achievement every finisher will take away with them.
For some, especially given 45 per cent of the field are from overseas, it's just the start of their riding experience in this country.
A Canadian pair, who are leading the masters 60+ age group, came to ride the Pioneer for adventure. They've found that and are already talking about coming back and doing more riding in New Zealand with their wives.
Tomorrow will be all about enjoying it and not doing anything stupid. Last year a number of riders came off, one was even evacuated to hospital, because they had already started to check out.
There's even a boat ride across the Kawarau River to link us with the final ride on the Queenstown Cycle Trail.
It will be a strange feeling for this Pioneer journey to end, because it's been something that has rarely been far from my mind over the past five months of training.
We've got into a routine over the past six days that includes tough riding. It's now normal.
It will also be strange to return to civilisation and find out what other dumb things Donald Trump has done over the last week.
But it will also be great to see family and friends. Everyone has so many stories to tell, even if the people they tell them to really have no appreciation of what they are talking about.
One day to go. I plan to enjoy it.