New clubs, new caddie and now a new coach.
World number one Lydia Ko is ready for the 2017 season, after confirming South African Gary Gilchrist as her new coach.
"When I talked to the other players that were with Gary, they told me he was very simple and wasn't very mechanical," she says. "That was the aspect I thought would be great.
"I tried a few lessons with him and we didn't rip the swing apart. I think that was really important and it's been good to see the changes we've made.
"I think if you looked at the swing, It might not look so different, but to me, it feels a little different. It kind of cleared up my mind and that's very important going forward."
Gilchrist curently coaches two of Ko's nearest rivals in world number two Ariya Jutanugarn and world number four Shanshan Feng, but Ko doesn't consider that will be a problem.
"Just because we're at that position in our rankings doesn't mean [Jutanugarn] hates me and I hate her. She's one of the sweetest players on tour.
"I don't think it's necessarily a rivalry thing, but it gives me confidence he's a great coach."
Gilchrist replaces David Leadbetter, who was Ko's coach from November 2013 until the pair split at the end of last year.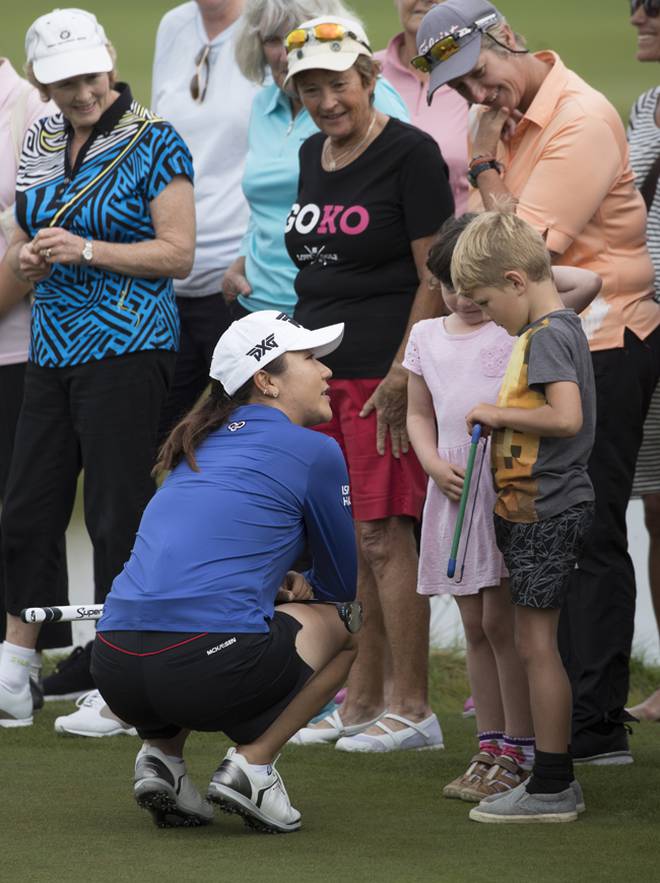 "I've been working with Gary the past month or so," says Ko. "It's been a lot of fun working with him.
"I don't think I've been very worried about the changes because it almost takes me back to three years ago when I was a rookie.
"When you're a rookie coming on tour, everything is new and exciting, so that's a similar mindset coming into this year too."
But the new support crew does come with some adjustment.
"The weird and confusing thing for me is my coach and caddy are both Garys and they're both from South Africa. There are now three Garys from South Africa, including Mr Player.
"It's like, I'm talk about one Gary and my mother is talking about the other Gary."
Alongside new caddy Gary Matthews, the two-time Major winner begins the 2017 season at the Australian Open next week, where she will be using PXG clubs for the first time in a tournament.