Michael Brown is going through a mid-life crisis so he thought it would be a good idea to tackle the Pioneer, a seven-day mountain bike race from Christchurch to Queenstown. This is his report from the second day of the race.
Good, old Sir Edmund Hillary. He was on hand just when we needed him the most.
Sir Ed probably would have approved, given his ability to overcome a tricky situation.
It was the day of the No 8 wire, slashed tyre and Sir Edmund Hillary today on the Pioneer.
Everything was going well until about the 30km mark when my riding partner, Herald photographer Greg Bowker, tangled with a piece of No 8 wire on a rocky downhill. He lost, ending up with a 2cm-long slash on his rear tyre.
The air escaped as fast as Greg's spirit.
He was running tubeless tyres at the time, so chucked in a tube but, once inflated, it bulged out of the hole and looked like one of former All Black Keven Mealamu's cauliflower ears. That was never going to last, so that's when Sir Ed came to the rescue.
Greg took out a $5 note and popped him over the hole to try to protect the tube. We gave Sir Ed some support with some gaffer tape a little later at an aid station and essentially massaged his bike home over the next 75km.
It made for a long day. Really long. We rolled into Fairlie about eight-and-a-half hours after leaving Geraldine but lost about an hour dealing with the tyre.
It was a slog at times today - 106km and more than 2000m of climbing in temperatures bordering 30 degrees C - and a few profanities might have been said in the final 20km grovel to the finish line.
But there were also some wonderful highlights. The scenery was spectacular, particularly on the climbs up to the Meikleburn Saddle, and you needed to remind yourself to look up and smell the tussock.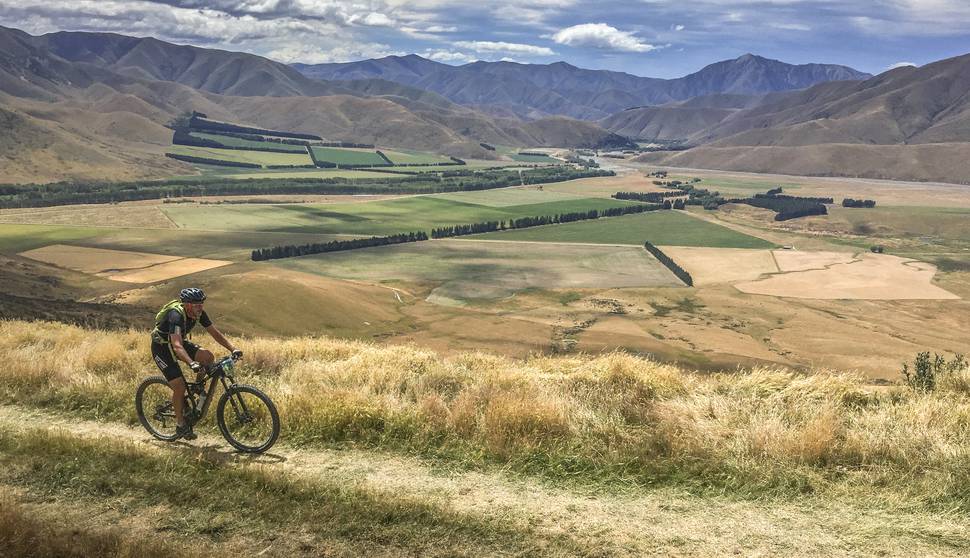 There were also occasions when you couldn't help but laugh at some of the gallows humour from some of the other riders.
The elites tore the course up but for most, who are out there to finish, the reality of the Pioneer sunk in. Some of the chipperness after yesterday's prologue at the Christchurch Adventure Park has dissipated and most exchange tired looks.
Tomorrow is going to be hard, and is the stage I'm looking forward to the least. It starts with about 150m of flat riding and then goes up. A lot.
The day ends at Lake Tekapo, 80km and 2747 gruelling metres later.
As Sir Ed would say, I just want to knock the bastard off.
* Follow Michael and Greg's progress in the Pioneer on nzherald.co.nz