Congratulations Mr and Mrs McCaw.
The All Black legend and the Black Sticks star have tied the knot in Wanaka.
Against the stunning backdrop of Lake Wanaka guests and the bridal party watched on as McCaw and Flynn exchanged vows at the venue, The Olive Grove.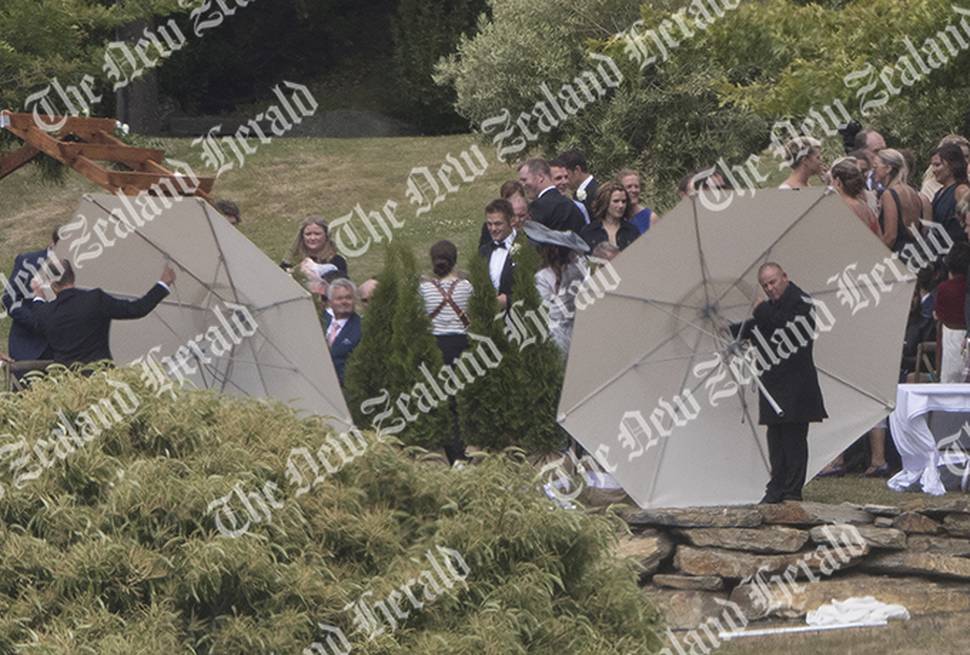 McCaw was looking smart - wearing a dark suit, white shirt and black bowtie, with a white floral buttonhole.
His stunning bride was wearing a figure-hugging, white satin v-neck dress with flowing veil. Her bridesmaids wore blush-coloured dresses.
After the vows were read and rings exchanged, the happy couple sealed their love with a tender kiss.
Afterwards, the newly married couple were taken by helicopter to have pictures taken, and returned to the venue a couple of hours later.
Guests began arriving as early as 1pm in yellow taxis. Two busloads also arrived - one thought to be extended family and the other friends.
Inside the venue, seats and flowers were laid out. Outside, security was ramped up at the venue, including uniformed police officers.
Shortly before 2pm two Mercedes Benz - one black and one white - arrived.
In March 2016, McCaw signed on to Mercedes Benz's Friend of the Brand programme.
Members of the public and sports fans had also gathered near the venue gates, taking photos of the arrivals.
The wedding has been dubbed the closest New Zealand will get to a royal wedding - and Bauer Media Group NZ, publisher of Woman's Day, has paid for exclusive rights for the wedding.
It's just over a year since All Black legend McCaw proposed to Flynn, Olympian and national Black Sticks hockey player.
It's understood that there was a pre-wedding party at Rippon Hall - a vineyard a few hundred metres up the road from the Olive Grove.
A large marquee - able to be seen from across the lake where McCaw has a holiday home - has been erected for the ceremony. A live band arrived about 1pm.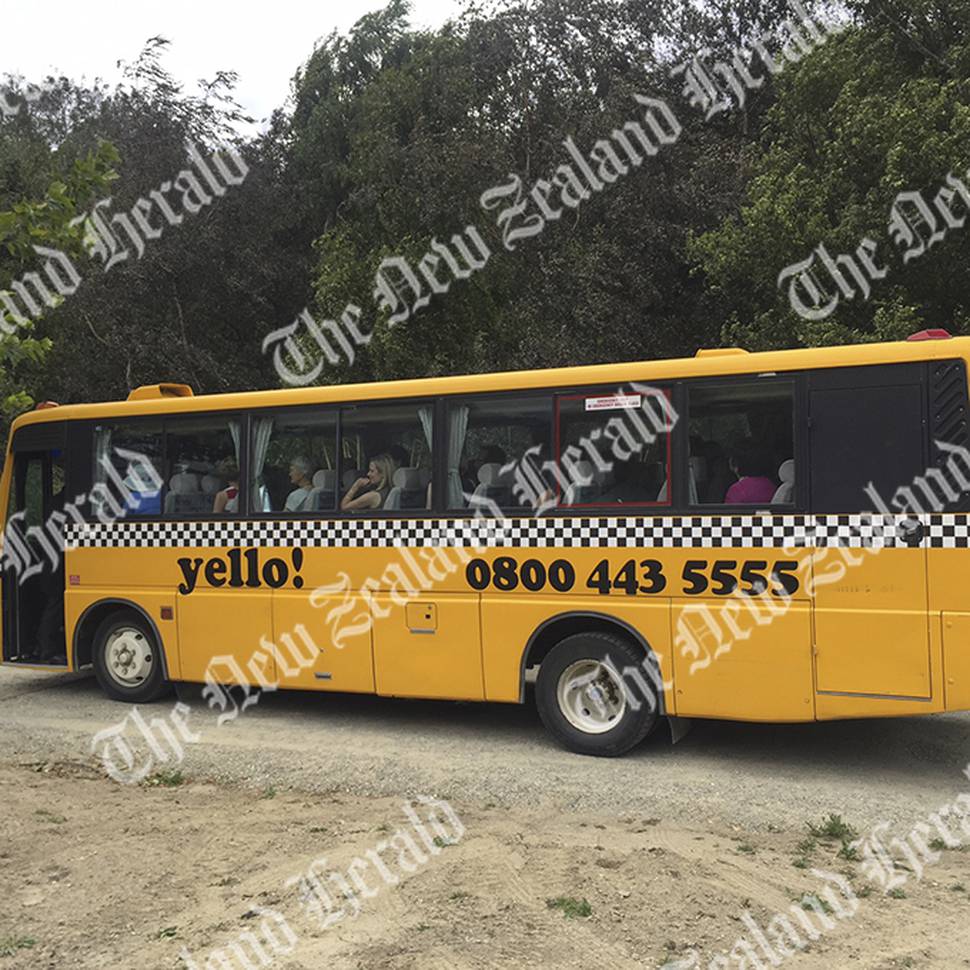 Controversial PR boss Michelle Boag has sent out a warning over the wedding.
In a statement released by Boag, the security firm covering Richie McCaw's wedding to Gemma Flynn says drones flying above the site will be considered trespass.
"The wedding will take place on private property and the adjacent property has also been secured," says the statement from Platform4 Group.
"Security will be in place to ensure that the premises and all aspects of the ceremony remain private. Any photos taken as a result of a trespass should not be published and will result in legal action."
Boag was in hot water two weeks ago when she attempted to defend Mad Butcher Sir Peter Leitch from racism claims and ended up accused of racial insensitivity herself.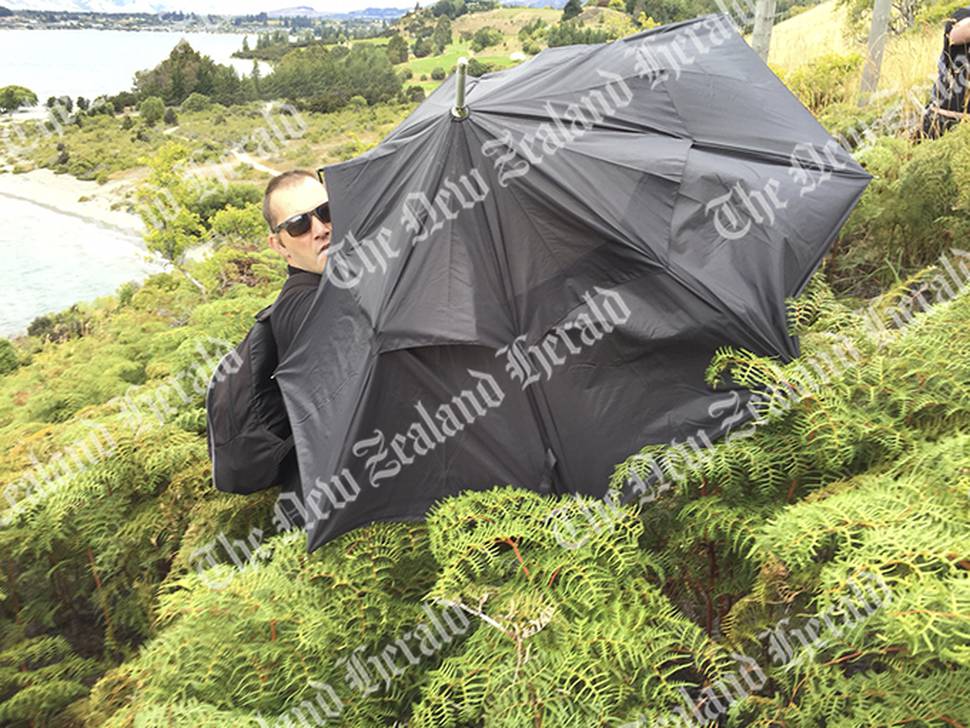 Guests include All Blacks coach Steve Hansen, McCaw's good mate Rob Nichol from the NZ Rugby Players' Association and members of the Black Sticks including Rose Keddell.
Notable omissions from the wedding guest list are McCaw's long time All Black team-mates, and great mates off the field, Ali Williams and Dan Carter.
Both Carter and Williams are in France with their club Racing 92 ahead of this weekend's European Champions Cup clash against Leicester. McCaw was one of Williams' five groomsmen when the former All Black lock married Casey Green in late 2011.
Former Prime Minister John Key is also off the guest list - he's in London enroute to Munich to chair the International Democratic Union executive meeting.
McCaw and Flynn have been together for four years and in Wanaka with family on holiday since the New Year, sparking rumours the long-planned wedding was imminent.
McCaw has been seen at his favourite local haunts and was believed to have had his stag function at Urban Grind, a stylish bar and eatery in town where he is a familiar face.