Old scores don't die easily, apparently, when it comes to the football rivalry between Brazil and Germany.
Real Madrid star Toni Kroos celebrated the New Year on Twitter, with a shout-out that recalled his German national team's 7-1 semi-final victory over Brazil, en route to their 2014 Fifa World Cup triumph.
Kroos' German fans loved the dig, retweeting it nearly 200,000 times, but others struggled to see the humour.
Brazil legend Ronaldo tagged Kroos in a Facebook post that paid homage to the South Americans' 2-0 win over Germany in the 2002 World Cup final.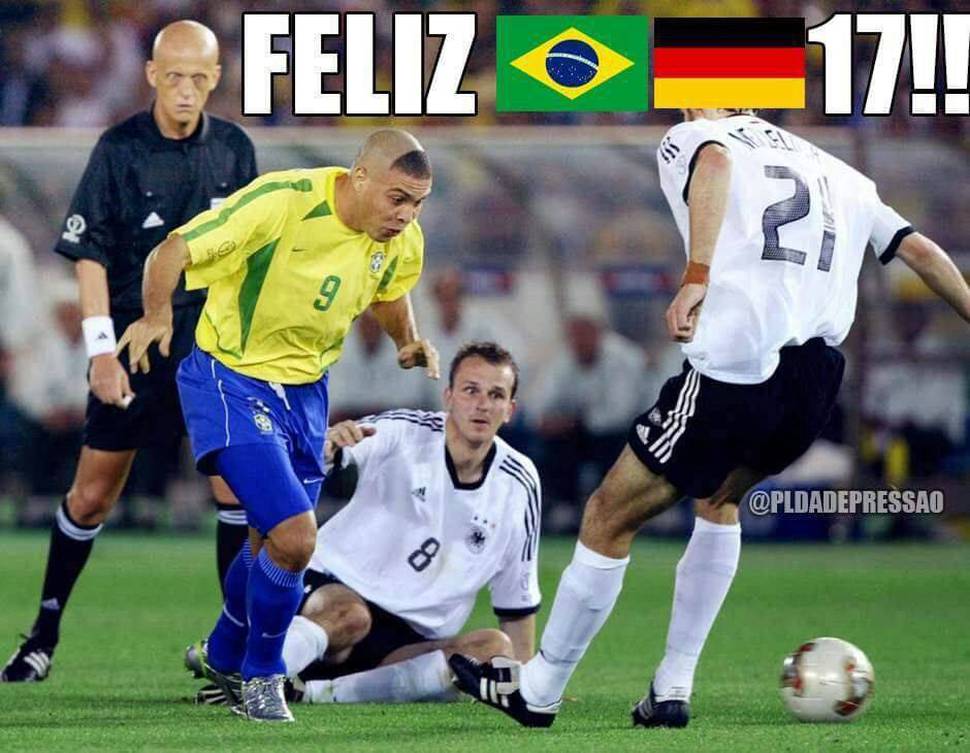 But it ended in good spirits, with Kroos seeking to make amends for any bruised egos.