Jockey Tayla Wenn is hoping to ride Statham to victory at Ellerslie today - and is also hoping the Hollywood A-lister the horse is named after will be on course to watch him in action.
The seven-year-old black gelding will race in the open 1200m and Wenn would love to introduce the actor, currently filming in Auckland, to his namesake after the race.
The 21-year-old jockey is no movie-buff but says if the English actor is anything like the four-legged Statham he's definitely one to watch.
"Statham thinks he is the coolest horse, he walks around like he owns the place," Wenn said.
"He has the hugest heart and never gives up, he's pretty amazing."
Statham, the actor, is best known for his roles as the hard-man in the Guy Ritchie crime films Lock, Stock and Two Smoking Barrels, Snatch, and Revolver.
He is in Auckland filming his upcoming big budget killer shark movie, Meg.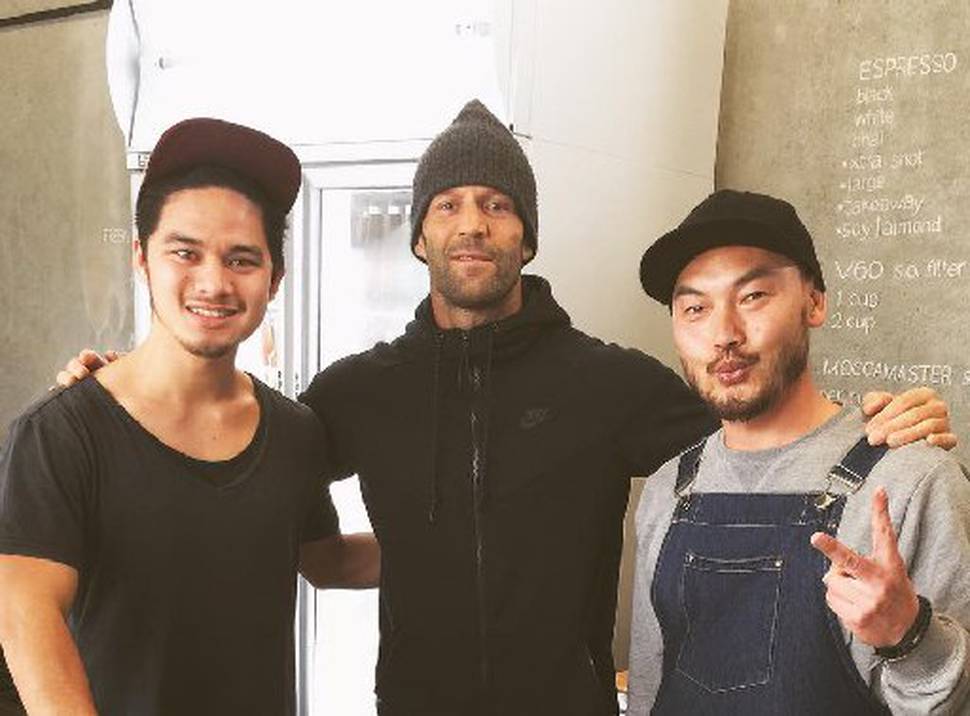 Statham, the horse, is trained by Sally Gillespie and Scott Lucock who, like the horse's owners, are huge Jason Statham fans.
"He was definitely named after Jason Statham and he is full of personality as well," Gillespie said.
"He is not a big horse but he thinks he is, he has so much attitude and is pretty cocky."
Statham's owners also have his half-sister - named Beckinsale after English actress Kate Beckinsale.