As Usain Bolt completed an unprecedented "triple triple", he was cheered on by his Jamaican girlfriend he refers to as his "First Lady".
The sprinter revealed in January that he was off the market and in a steady relationship.
He has been dating fashionista Kasi Bennett - who has a body to make Kim Kardashian jealous - for over two years and described the 26-year-old as being a "special person" in his life.
But he confessed that maintaining a low-key relationship is a priority for him.
The two were spotted smooching in public during a parade in New Kingston in April and he recently referred to the couple as "President and First Lady" in an Instagram post.
While in Rio she has celebrated every one of his sensational victories with almost tangible excitement.
"My babbbbbbbbbbbyyyyyyyyyyy!!!" she cheered after he won his third 100m gold medal on Sunday night, adding "Wha dem a guh do yah now?"
She followed it with a series of cheering hands, Jamaican flags and love hearts with the hashtag "Living Legend".
When the incomparable Bolt added a third 200m gold to his collection, she added: "This level of pride is unfathomable."
Bolt easily swept his competition and stormed home to clinch the 200m gold in a time of 19.78s.
Meanwhile, Bolt's mother Jennifer has made it clear that once his Olympics career is over she wants him to focus on finding a wife and giving her some grandchildren.
"I would hope he'll settle down, get married and start his family," she told CNN.
"I know he'll settle down because he has said it. He told me many times that he's going to start his family."
Despite the glory of his success, Bolt, who turns 30 on Sunday (UK time), has confirmed that this will be his last Olympics.
"I keep telling these young ones, I will never let you guys beat me, never, it is not going to happen," he said.
"I am getting older and I am slowing down so I need to get out of the sport."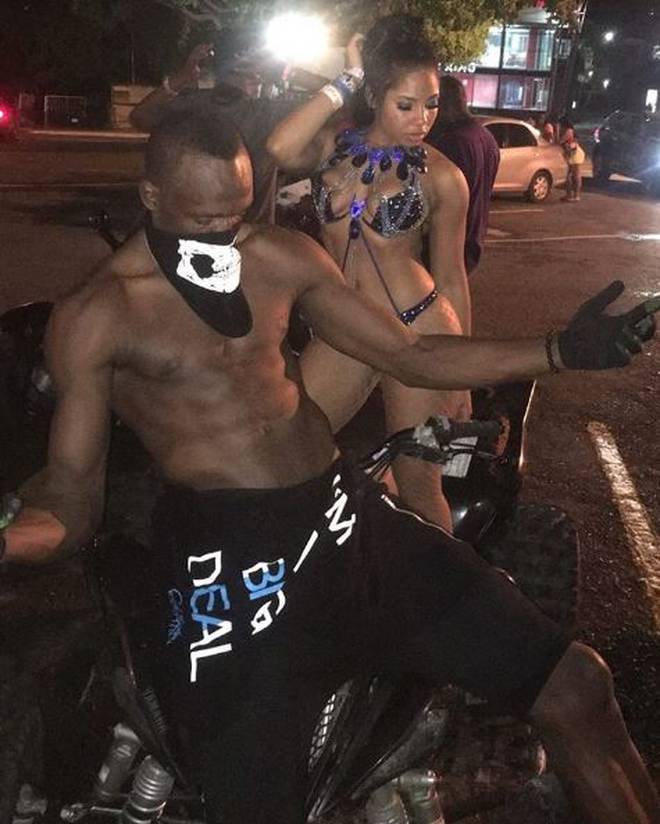 And the Jamaican's No 1 fan, Bennett, was watching the man she lovingly calls her "boss" as he raced into the history books.
"Excitement today; history tomorrow!" she tweeted earlier in the Games.
Before his 200m race she said: "Watch babe kill this!", adding "phone lost but that nah stop these tweets!"