As well as a gold medal, this North Korean athlete has picked up another title in Rio - the saddest medal winner at the Games.
Ri Se-Gwang, from North Korea, was surrounded by smiling faces as he stood atop the podium after taking gold in the gymnastics vault.
But, despite being only the third gymnast ever from his country to win gold, he appeared to be fighting back tears.
The two-time world champion defeated Russia's Denis Albyazin to take the top spot, while Japan's Kenzo Shirai took bronze.
The two other winners' broad smiles contrasted dramatically with Ri's look of disappointment.
But the athlete insisted to journalists: "I was filled with joy because I thought I was able to bring a sense of victory to our leader."
Some viewers claimed on social media he appeared so sad because he now faces the prospect of returning to Pyongyang and the control of leader Kim Jong-un.
Officials from North Korea have accompanied the athletes to Brazil, on the strict orders of the country's government.
They were this week reported to have confiscated Samsung mobiles phones handed out free to competitors due to concerns they would try to contact the outside world.
The electronics giant is one of the official sponsors of the Rio Games and handed out free Galaxy S7 handsets to all 11,200 participants to use at the opening ceremony in the Maracana Stadium.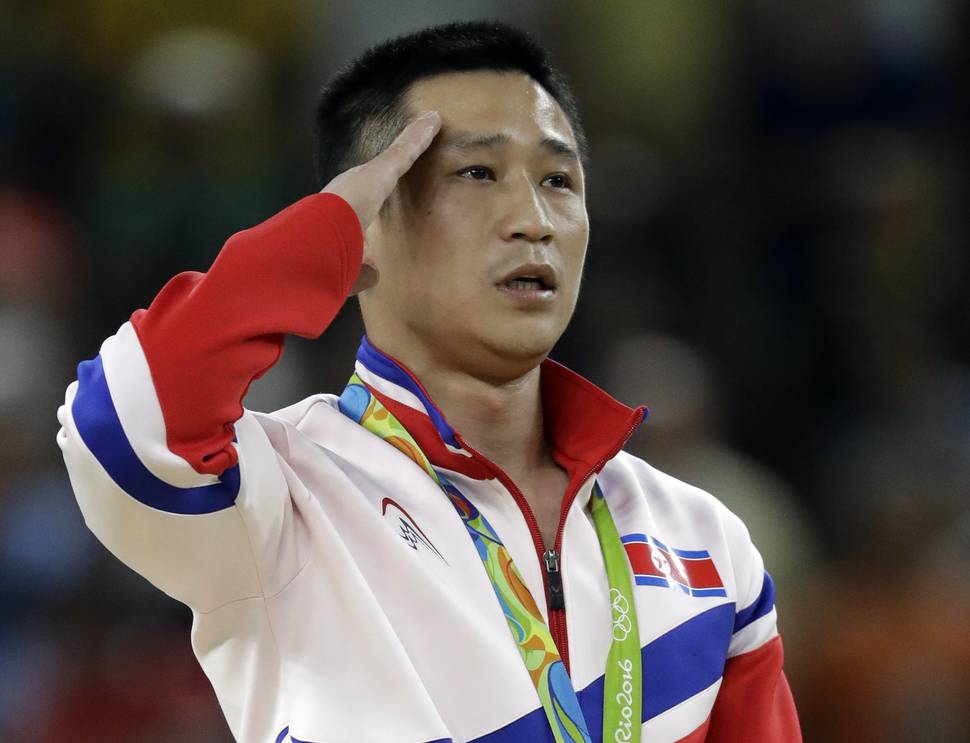 However, it has emerged that the North Korean team were not allowed to pick up a free phone after the devices were banned by the North Korean Olympic committee.
And competitors have also been banned from visiting tourist attractions or mixing with other athletes at the Games.
North Korean athlete Kim Song-guk touched hearts with his congratulatory comment to his South Korean rival this week.
Sports shooter Kim won a bronze in the men's 50m pistol, while the gold medal was won by South Korean Jin Jong Oh.
The pair shook hands on the podium and in the press conference after, Kim said: "If the two [Koreas] become one, we could have a bigger medal.
"And if both the gold and bronze medals came from one Korea, it could have been a much bigger win."
Meanwhile, North Korean gymnast Hong Un-Jong managed to pose for a selfie with her South Korean counterpart Lee Eun-ju earlier in the Games.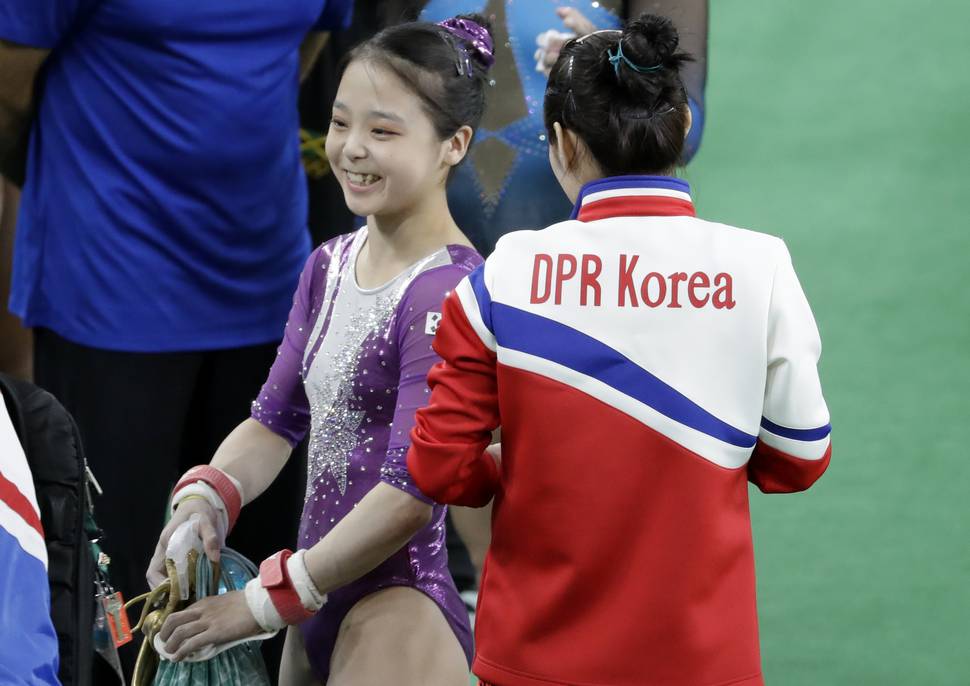 Relations have been tense between the North and South for more than 70 years - since the end of World War II.
But during training at the Rio Olympic Arena politics were put aside as the two young women shared the spotlight together.