Chris Smalling's goal against Portugal last week roared England to Euro 2016 with a win, but he has turned up at the tournament with the booby prize - a stuffed lion.
After a team-bonding exercise, the Manchester United defender's forfeit was to carry the toy during England's journey from Luton airport to their Chantilly hotel and training base in France.
The Three Lions have now become four, but the players are keeping to themselves exactly what Smalling did to deserve the forfeit.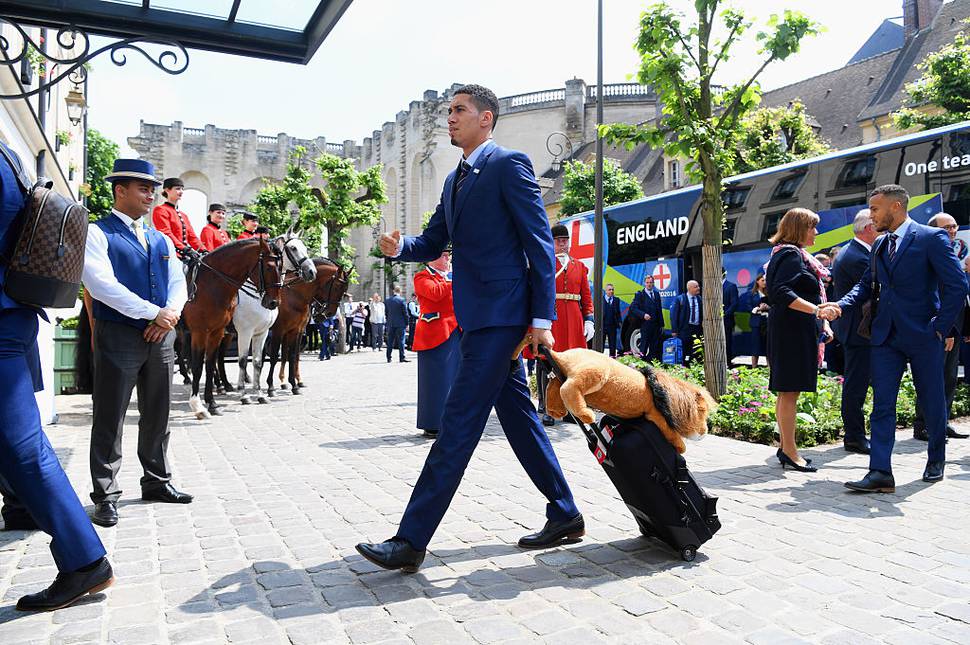 It remains to be seen which player will be looking after the as-yet-unnamed lion next, but hopefully it will help England get ready to pounce when they face Russia in their opening game in Marseille on Saturday.
The players plan to take their unofficial mascot around with them throughout the tournament, from game to game.
And Smalling had fun with the private joke on Monday as he sneaked the lion into group photographs.
The duty to look after the toy seems to have fallen to the Manchester United defender, who was seen with it before England's friendly fixture against Portugal at Wembley on Thursday too.
Yet this is not the first time a team have taken on a stuffed toy lion as a mascot.
In British and Irish Lions history, it became a tradition that the youngest player on the tour had the dreaded responsibility of carrying around their good-luck charm.
Thankfully for Marcus Rashford, 18, though, Smalling seems to have saved him from that duty.
The Lions mascot changed, too, though it was always the same animal.
There was Leo, who appeared and was retired after putting in his shift. Then there was BIL, otherwise known as Billy.
Photographs even show Lions skipper John Dawes holding their mascot at Heathrow in 1971, and lions are still carried out by the captain as the team take to the pitch in modern times.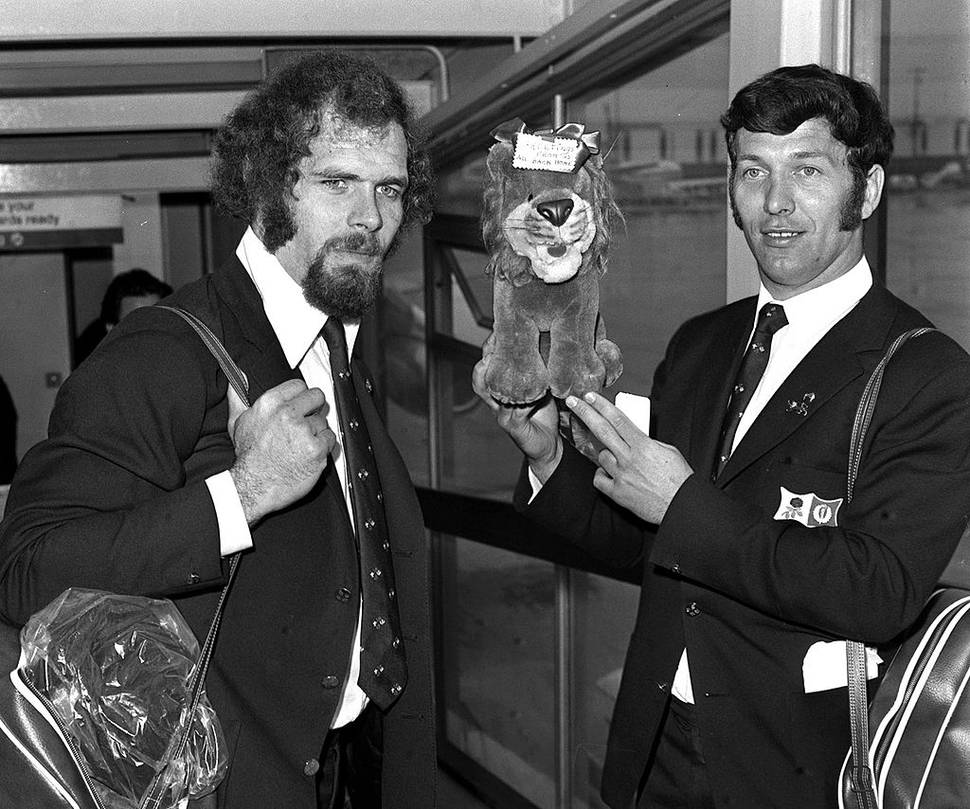 And they are used in cycling, too. Tour de France stage winners receive a stuffed lion, like Italy's Vincenzo Nibali below in 2014 after he took the yellow jersey.
French bank Credit Lyonnaise have sponsored the jersey since 1987 and they award a toy lion to each day's winner as a result.
Roy Hodgson will hope his squad's unnamed mascot will be a good luck charm in France as they prepare to kick off their Euro 2016 campaign against Russia on Saturday night.
They then face Wales on Thursday June 16 and Slovakia on Monday June 20.