Mark Hunt has returned fire after Brock Lesnar declared the Kiwi has no chance if their UFC 200 battle goes to the ground.
"I deal with a wrestler like I deal with every other fighter," Hunt told markhunt.tv, news.com.au reported. "I punch them in the mouth."
Hunt was announced as Lesnar's opponent for his return to mixed martial arts on Monday night. His elevation to the co-main event of the UFC's biggest ever card will take Hunt's profile to unprecedented heights for a fighter the Australians claim as their own.
"When I was asked a few weeks ago to stay ready for July I was very pumped, man. I had no idea it would be Brock, but like everything it doesn't matter who I fight they are going to get it good and proper when I step inside the cage," Hunt said.
"I'm just going to prepare as best as I can. My mind is built for this s***, throw me into the maelstrom of battle and nine out of 10 times I walk away."
Hunt reportedly opened as an underdog in some betting markets but because of the early action quickly moved into favouritism.
Lesnar hasn't fought since a defeat against Alistair Overeem in December, 2011, while Hunt has recently dispatched Frank Mir and Antonio "Bigfoot" Silva by knockout.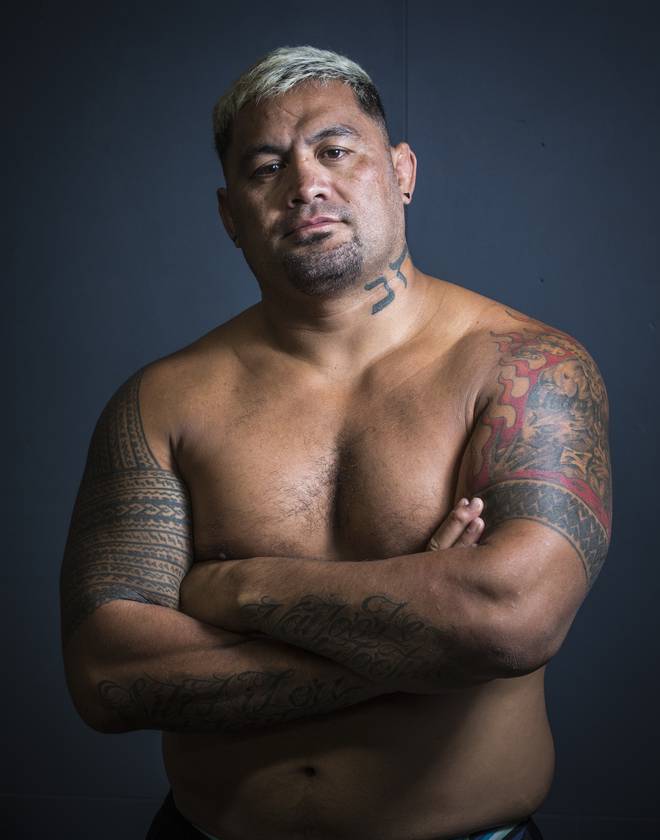 He sees the fight on July 9 going the same way. "I'll knock his face off," Hunt said. "I knock his mouth off and then his lips fly off."
Lesnar, who returned to professional wrestling after leaving the Octagon, told ESPN he is returning to MMA because of the health problems that affected his career. The former collegiate wrestling star was struck down with diverticulitis and believes it cost him several fights.
"It haunted me because at the top of my career, I wasn't at the top of my game," Lesnar said. "I felt I was cheated out of my career in the UFC. In my mind and in my heart, I never lost to a foe. I never lost to my opponent. I lost to diverticulitis. That was my opponent that beat me."
Hunt is happy to oblige the 38-year-old at UFC 200. "If he has an itch to scratch I will scratch it for him," Hunt said.
"I ain't no part-time fighter. He thinks this is a game where he can come back and forth.
"I will send this pretender back so he can play house with the other part timers. This realm is for the real fighters, not these damn pretenders.
"Don't confuse wrestling with real fighting. I'm going to give it to him" he added.
MMA insiders appear to be siding with Hunt at this early point of the build-up.