• Aussie run chase in Chappell-Hadlee decider derailed by controversial decision
• Spectators seize on at-ground big screen replay that shows delivery hit batsman's foot and travelled to the bowler
• Umpires questioned over whether they got their process right in giving Mitchell Marsh out
• Kiwis boo Aussie skipper Steve Smith at end of game
• New Zealand crowds accused of a mob mentality. THE LOOK says it all.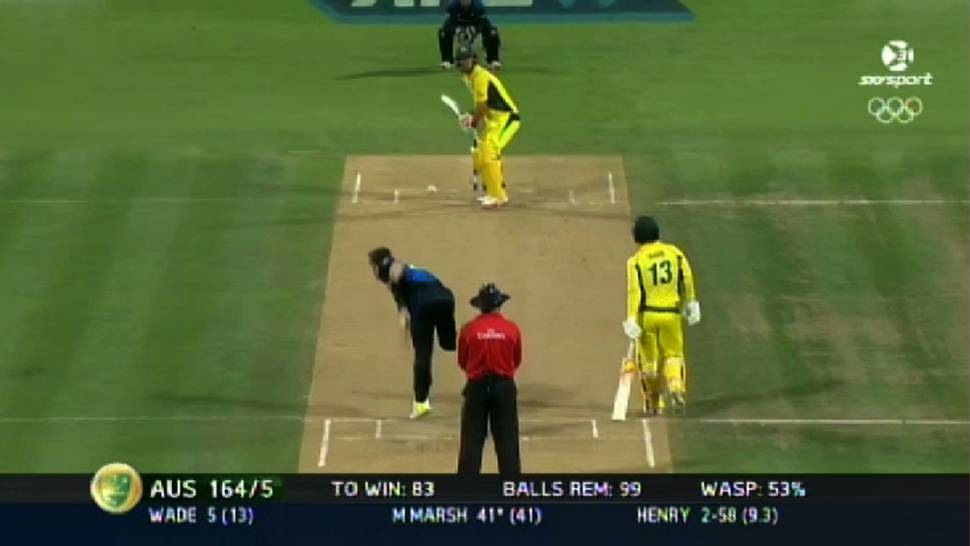 Don't think for one moment that the Mitchell Marsh catch controversy is going away.
Aussie skipper Steve Smith had words with his Kiwi counterpart Brendon McCullum at the end of the game at Hamilton's Seddon Park on Monday night - and the glare afterwards makes it clear the tourists are saving their motivation over the furore for the two-test series starting in Wellington on Friday.
The Australians are seething.
They are over the New Zealand team's claim that they put sportsmanship ahead of all else and say the way the Black Caps handled the Marsh dismissal proves that.
So how did it unfold?
1/ Matt Henry's delivery strikes Marsh's bat and the ball ricochets on to his left foot. It has not hit the ground and the ball flies back to Henry who catches it and then appeals. Henry's appeal is half-hearted and only supported by Martin Guptill. However, that could be because many players did not have the same view as Henry who also seemed momentarily unsure if the ball had hit Marsh's foot or whether it was a bump ball. There is no reaction from the umpires at this point.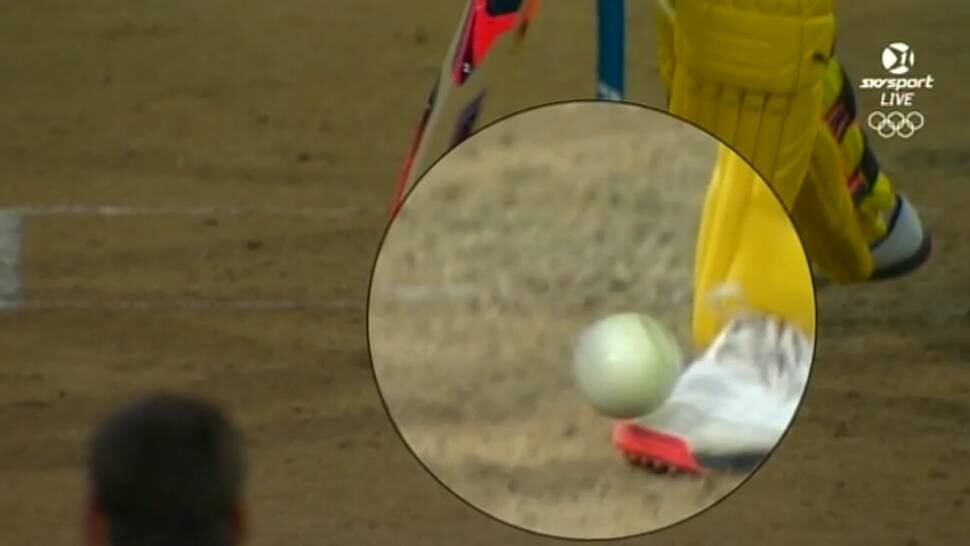 / The incident is replayed on the ground's big screen ahead of the next delivery. Fans react to the replay.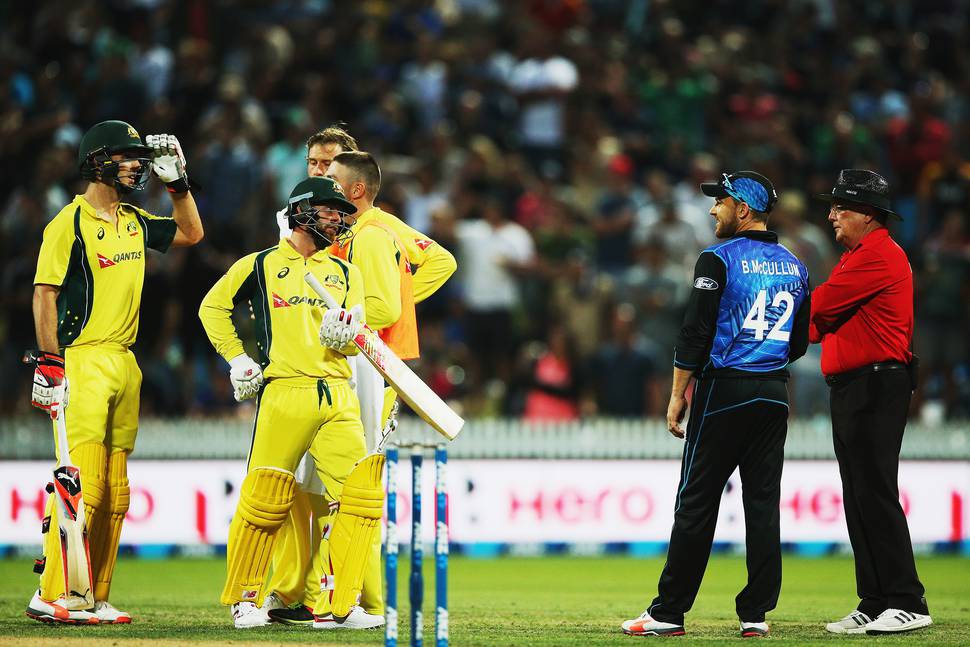 McCullum appears to gesture to umpire Ian Gould that Henry had appealed. Therefore umpire Gould has to go through the correct process and make a decision. Meanwhile, Matthew Wade and Mitchell Marsh argue that the ball was dead and the game should go on. ICC match referee Chris Broad verified after the game that the ball is not deemed dead until the next delivery has begun. McCullum makes that point.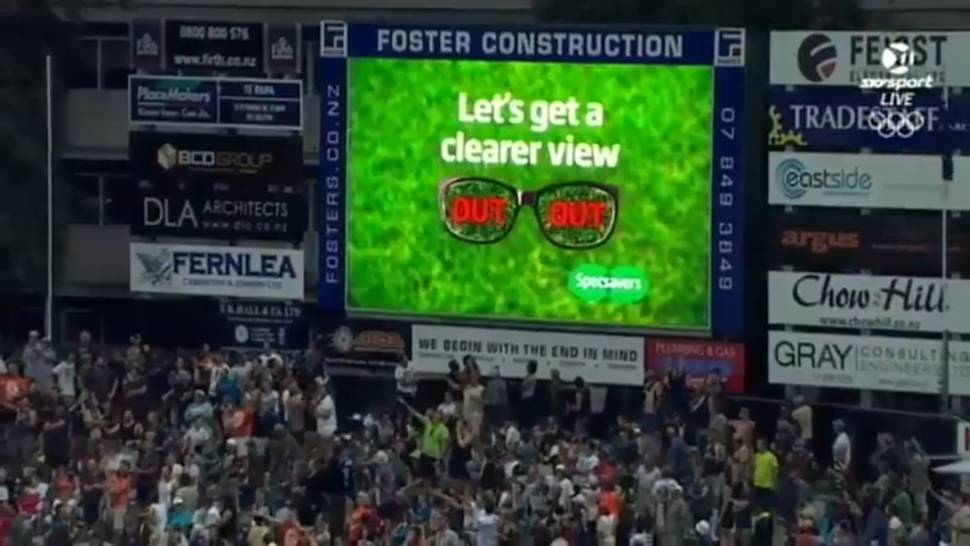 3/ The third umpire gives Marsh out. He stalks off, ignoring a conciliatory gesture from McCullum.
Kiwi Grant Elliott swaps words with Marsh and Wade responds: "You are a f...ing coward and only sledge when players are out". Marsh says "f....ing bullshit" as he walks off.