Self-taught photographer earns international acclaim for images of NZ's deep south.
It is just two years since 22-year-old Dunedin student Sam Deuchrass first picked up a camera - but already he is making a name for himself in the photography world.
Self- taught and beginning by taking shots in his own backyard, Deuchrass today has 39,000 followers on Instagram and had his work featured in National Geographic and Naked Planet, a US-based network using photography and film to highlight the natural environment.
Now his career - which began as a hobby - has taken another big step forward; he has been commissioned by Samsung to shoot a series of landscape images using his Galaxy Note8 smartphone camera to tell the story of travelling and photographing the deep south of New Zealand.
It is an area he is familiar with having been born and bred in Southland. It was his love of this region and of travel to amazing places that encouraged Deuchrass to pick up a camera in the first place.
He began by capturing his native Southland and surrounding areas, sharing the stunning images he produced not just with his family and friends, but also on his Instagram account.
His work is so eye-catching, it has led to a fulltime career as a photographer and content creator - and to the commissions from prestigious publications like National Geographic and Naked Planet (it is located in Florida and has attracted over 2.8 million people to its mission of inspiring others to travel and conserve the environment).
Deuchrass's photographs capture the raw beauty of the deep south - the rugged coastlines, snowy peaks and clear lakes - and are aimed at creating a sense of wanderlust and desire for Kiwis and international viewers alike to explore the beauty of New Zealand.
He says he has three favourite locations in the South Island he believes should be on everybody's to do list.
"Milford Sound, an untouched wilderness, the Hooker Valley track nestled among the mighty Southern Alps which provides an unparalleled view of Aoraki Mt Cook and Nugget Point in the Catlins, a rugged coastline at its best and most beautiful," he says.
Deuchrass also has advice for people wanting to capture inspiring landscapes on their holiday.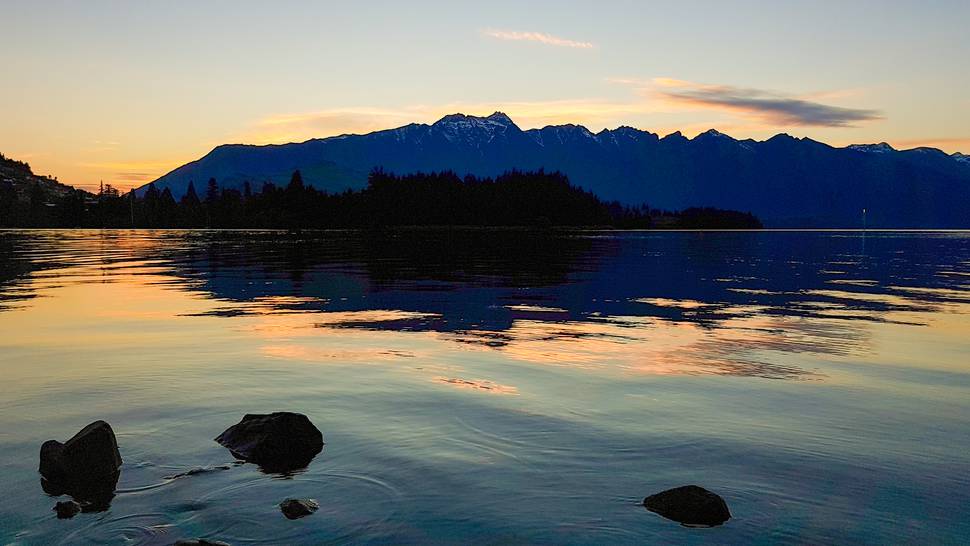 "Aim for capturing them in the best light conditions around sunrise in the mornings and sunset in the evenings," he says. "By doing this you make the most of the 'soft light' and minimise the amount of harsh shadows and glare in the photo."
Deuchrass says smartphone cameras are accessible and easy to use compared to shooting images with a digital single lens reflex (DSLR) camera.
"Some photos are often taken on the spur of the moment and cannot be planned in advance, so it pays to have something like the Samsung Note8 to use in these situations," he says.
To view more of Sam Deuchrass's work visit his website or follow him on Instagram:
www.Instagram.com/samdeuchrass
samdeuchrass.format.com