Discouraging unwanted callers
"The phone rang at 6pm," writes Peter. "The accented caller claimed to be from Microsoft Windows support. He wanted to fix my computer, which was apparently infected. (I must stop visiting those dodgy sites.) I told him I would log on, but then got distracted by several whiskies and then dinner. I apologised to him but then got sidetracked by the dishes and that funny little know-it-all chap on telly at 7pm. By 7.45 the man from Windows was sounding very frustrated and a bit ill-tempered. I suggested we try it again another day and hung up."
Changing times for flight attendants
During Pan Am's heyday in the US in the 1960s, airline stewardesses had to be at least 5ft 2in (157cm), weigh no more than 130 pounds (59kg), and retire by age 32. They weren't allowed to be married or have kids either, so most women averaged just 18 months on the job. In the 1970s, the mandatory retirement age was the first thing to go and by the 1980s, the marriage restriction was gone as well. Most of those disappeared in the 1990s. Today, the rules regarding size are about safety - you have to be able to sit in the jump seat without an extended seatbelt and fit through the emergency exit window. Flight attendants also have to be tall enough to grab equipment from the overhead bins, but not so tall that we're hitting our heads on the ceiling - between 5ft 3in (160cm) and 6ft 1in (185cm), depending on the aircraft. (Via Mental Floss)
Medical time-wasters
1.
"My young son came home from school complaining of feeling unwell. I was shocked to see a bluish tinge across his upper lip so immediately took him to our local GP fearing oxygen deprivation ... only then did I notice his hands were covered in blue chalk."
2. "I responded to a man who called 911 complaining of a insect crawling up his ear. Upon arrival we ask what ear the bug crawled into, he says his right ear, but keeps complaining about burning coming from his left ear. We noticed his wife standing next to him holding a bottle of insect spray. On further questioning we find out she sprayed insecticide into his left ear thinking it would 'flush' the insect out of his right ear. I had to explain to her that our ear canals are separated by our brain."
Posing with your TV was a thing...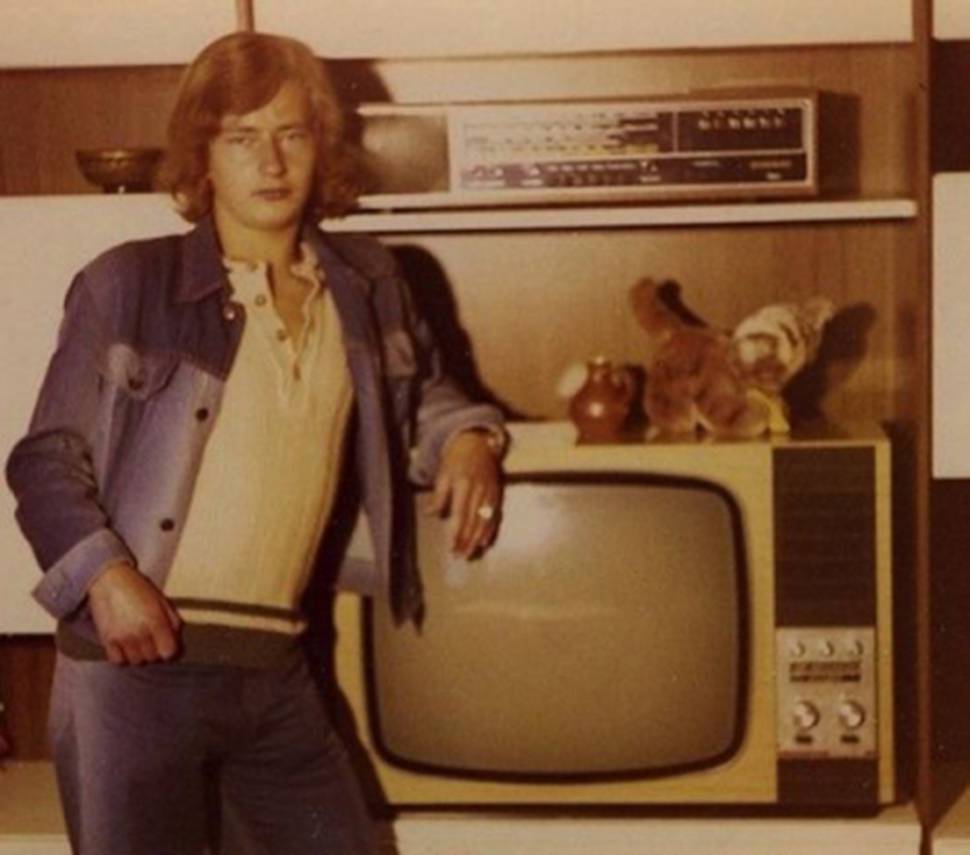 In the 1970s a new TV was way too expensive, so most people rented their TV sets. Artist Oliver Wasow has collected pictures from the internet and Dangerous Minds describes them as "pictures of families celebrating birthdays, or blurred images, or teen titans working out, or people holding cameras, or children holding guns, or just couples arm-in-arm or dressed for a night out. One set that particularly attracted my attention consisted of people standing beside TV sets looking proud and happy as if introducing a new family member."
Good vs evil
should have Sir David Attenborough to be narrating. I agree with this commenter, who said: "I always pictured this as a passive process, not some badass chase. This is blowing my mind right now... showed my family...nothing but "meh" reactions. I'm excited to the point of yelling, like "This is what keeps us from dying! It's probably happening right now!"
Video pick
Land-Walking Octopus of Northern Australia...