Mystery surrounds how a yacht became marooned on a Christchurch beach last night.
The vessel ran aground at New Brighton Beach, about 250m north of the pier, at around 6.30pm yesterday.
Onlookers and police say the sailor swam ashore last night and was taken to hospital for treatment. Friends of the sailor told locals at the scene that the man had been sailing around New Zealand and that he had heart issues.
The yacht has remained beached, tilted to one side, ever since.
An earlier attempt at refloating it with a digger was abandoned after the digger also became stuck in the sand. The digger has since been removed.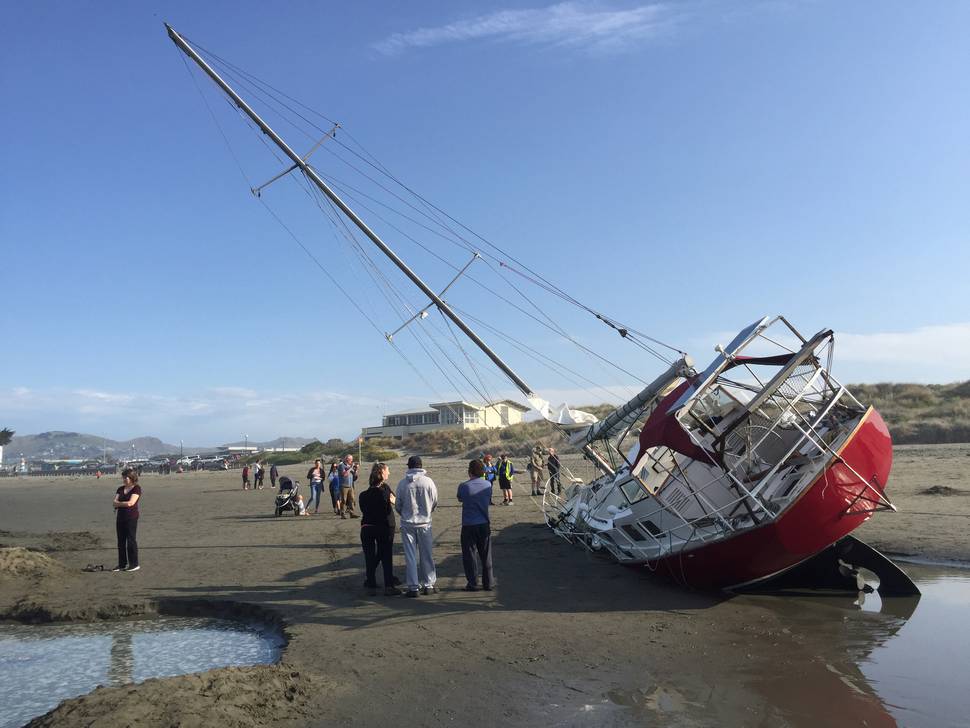 Another salvage attempt is being planned for high tide at around 7.30pm tonight.
The city harbourmaster has visited the scene.
It's understood that it is the responsibility of the skipper to organise its salvage.
Rubberneckers and selfie-takers have swarmed to the yacht all day. Two community wardens tried to keep children off the boat, and any likely thieves away.
The cabin is locked. A bike is on the deck.
It's not yet clear how or why the boat ran aground.
Locals on the beach this afternoon suggested multiple colourful theories on how it became stranded.
"I think he was just a bit clueless," one said.
Another questioned why the yacht had no name on its side, or any identifying features.
"It's all a bit odd," she said.